Posted by Meg
In late January, Peat attended ConFusion to hold the annual Author D&D, fence with other SFF authors and partake in panels. Check it out.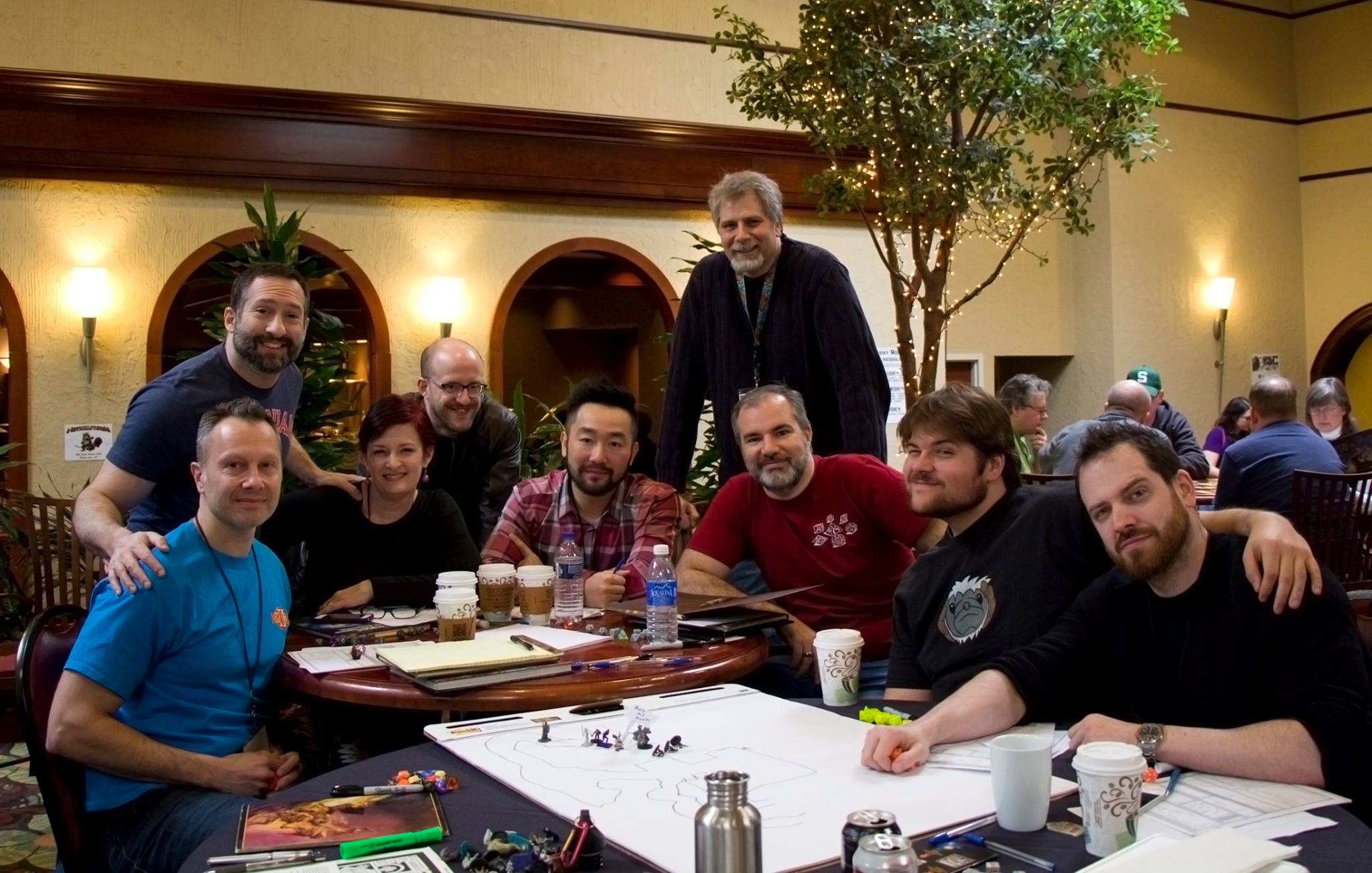 Author D&D: Alex Kammer, Myke Cole, Diana Rowland, Jim Hines, Wesley Chu, Douglas Hulick, Peter Brett, Sam Sykes, Joe Abercrombie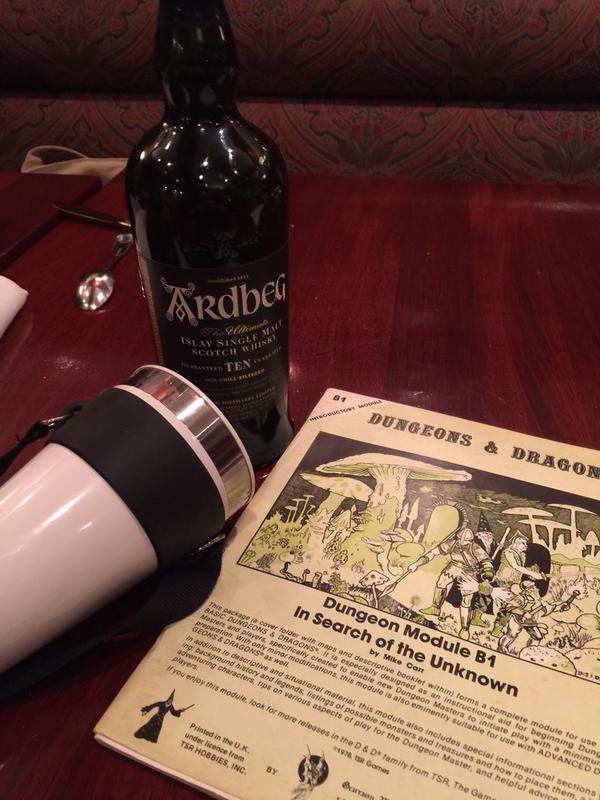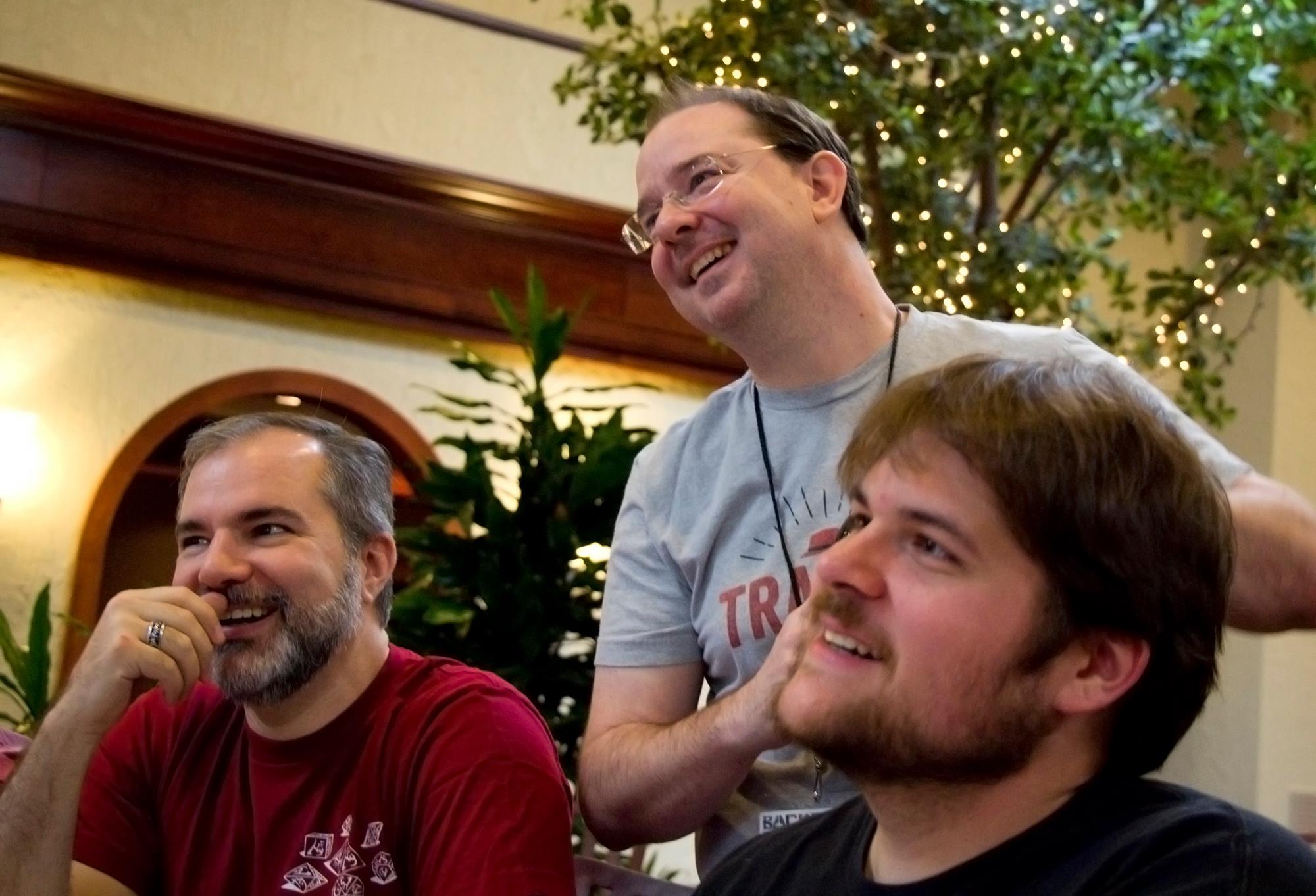 John Scalzi drops in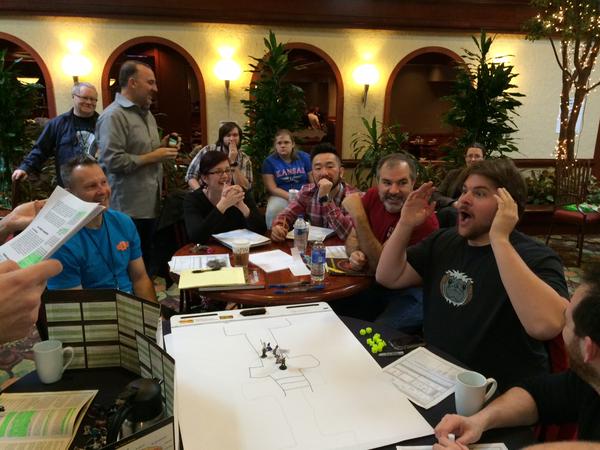 Six critical misses in a single round!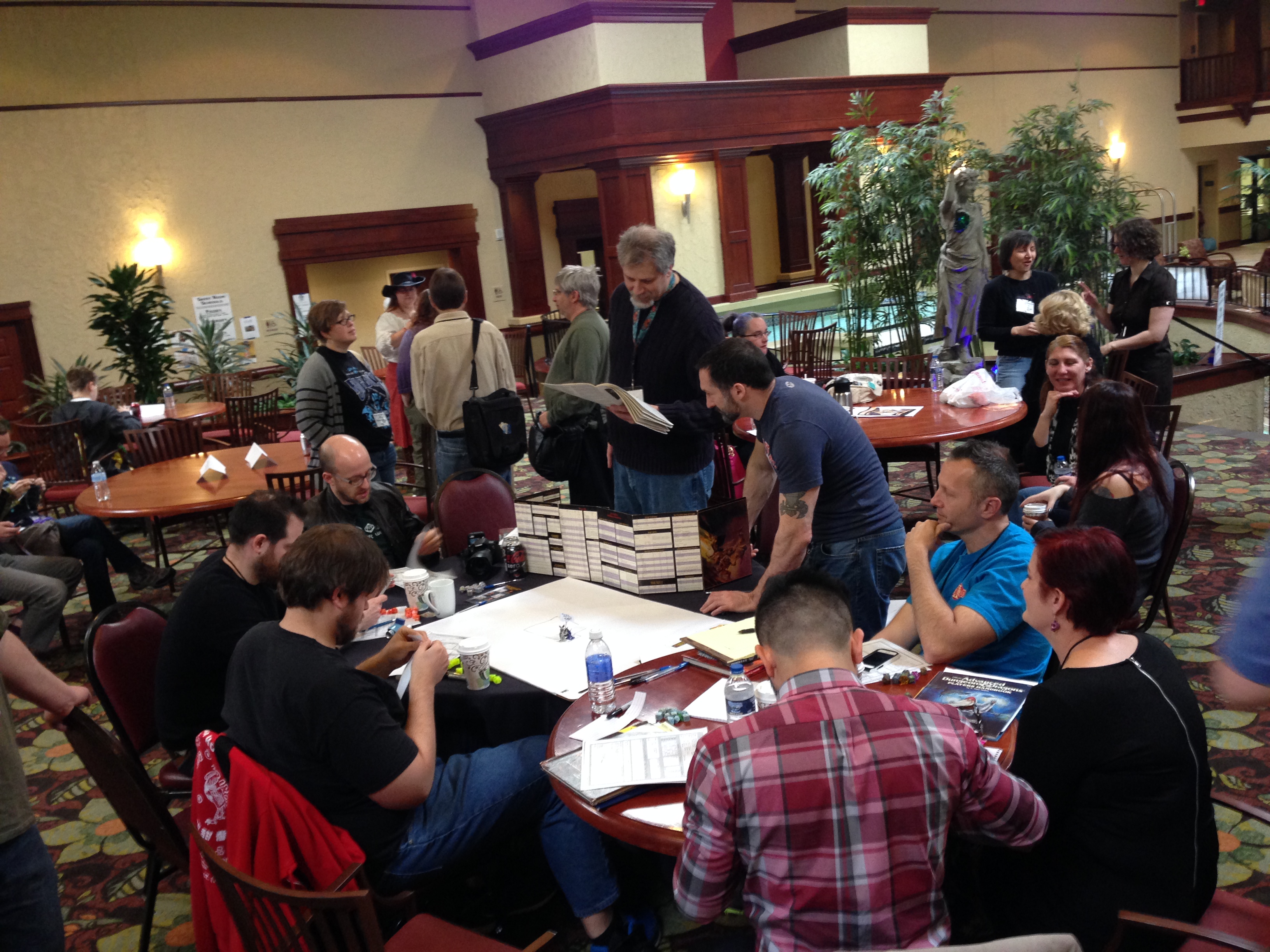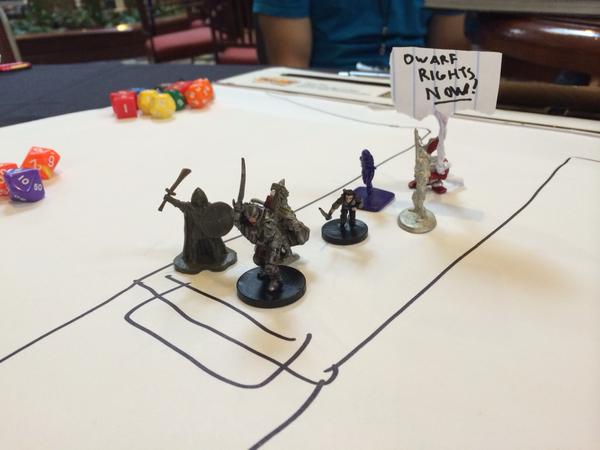 Sam's dwarf activism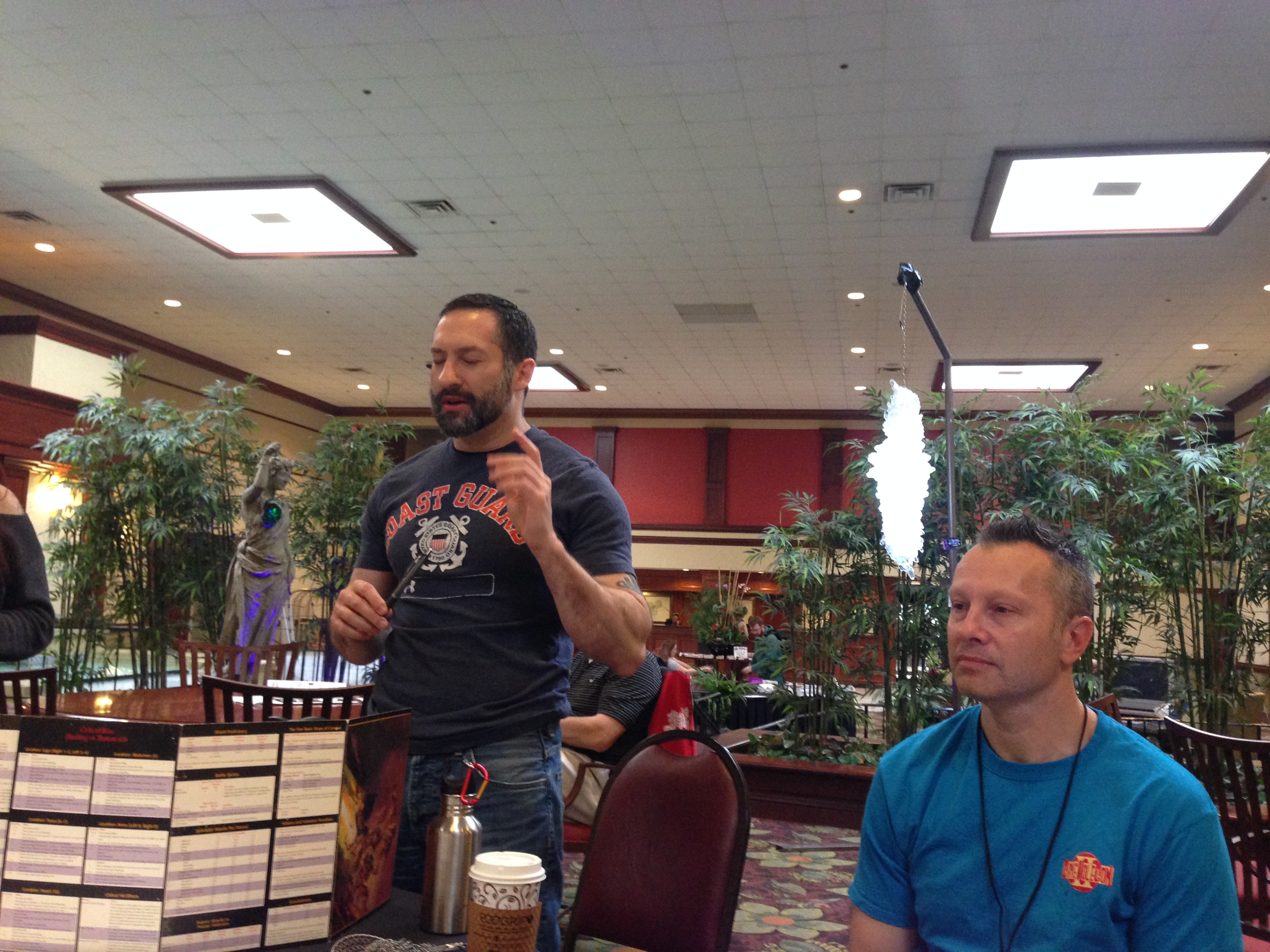 Myke at the limit of his patience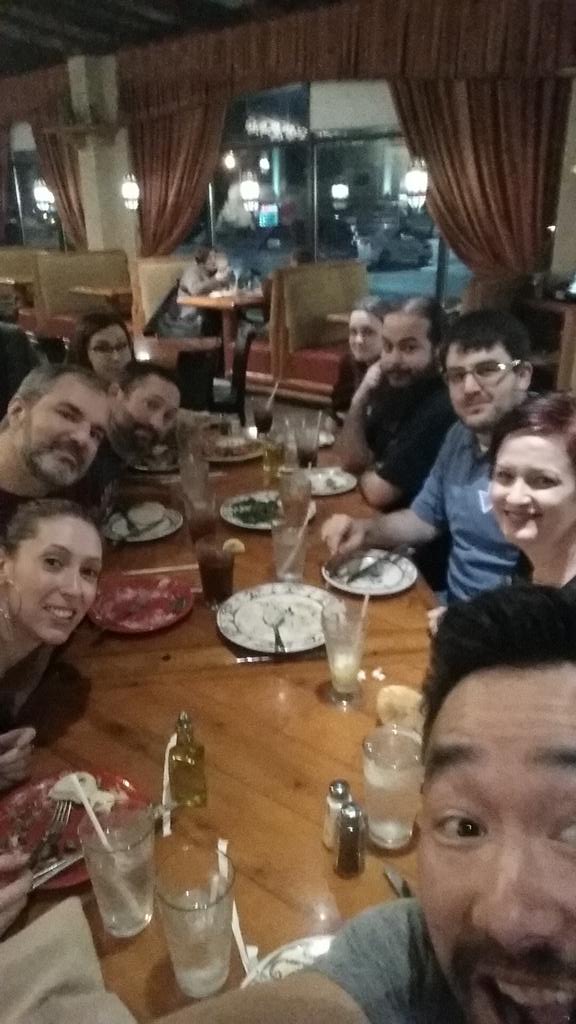 Author Dinner with Wesley Chu, Diana Rowland, Peter Brett, Myke Cole, Lauren Greene, Mallory O'Meara et al.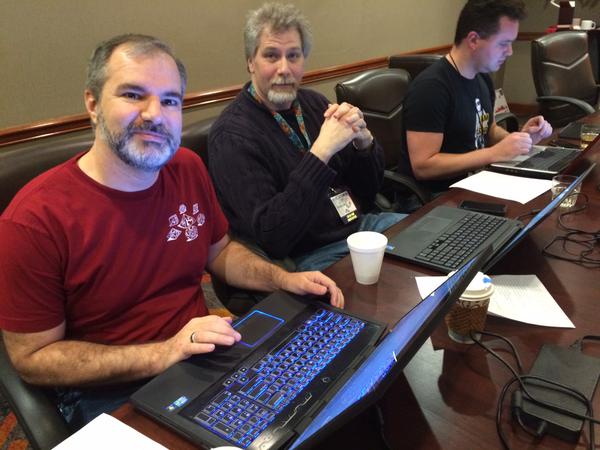 Steve Drew, the mod from Reddit Fantasy, set all the authors up with Scotch and laptops for impromptu AMA's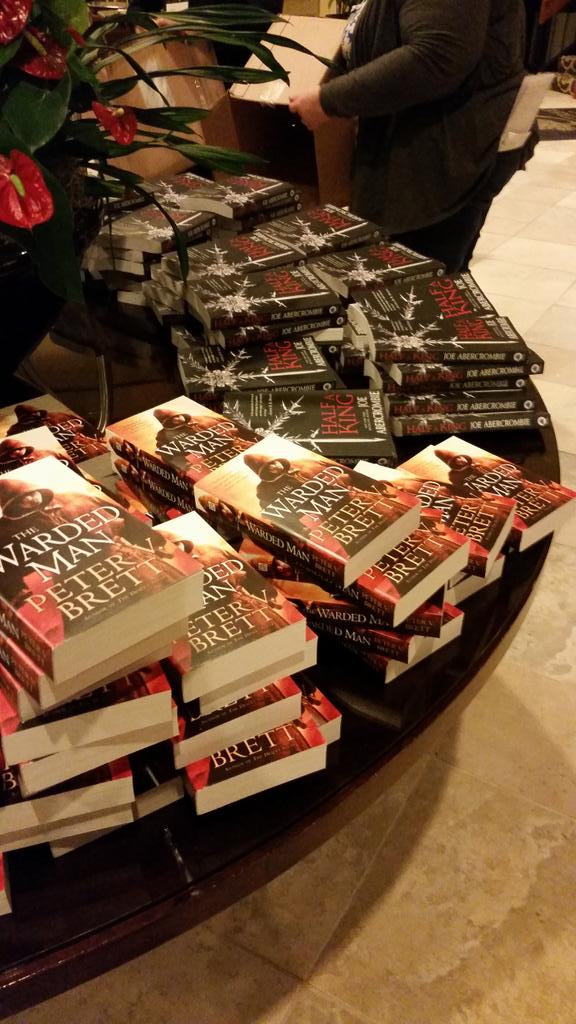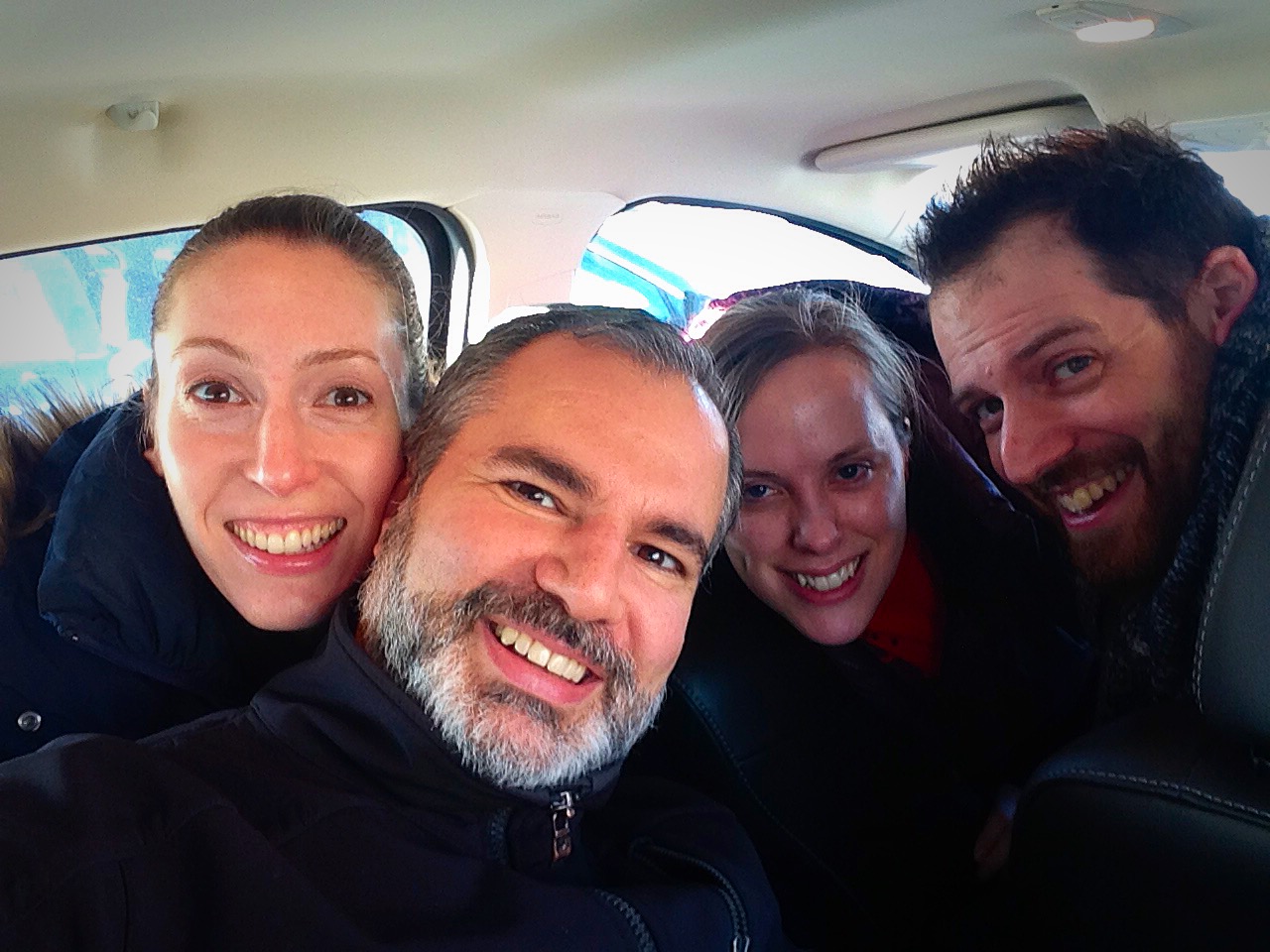 Me, Lauren, Geralyn, and Joe prepped for battle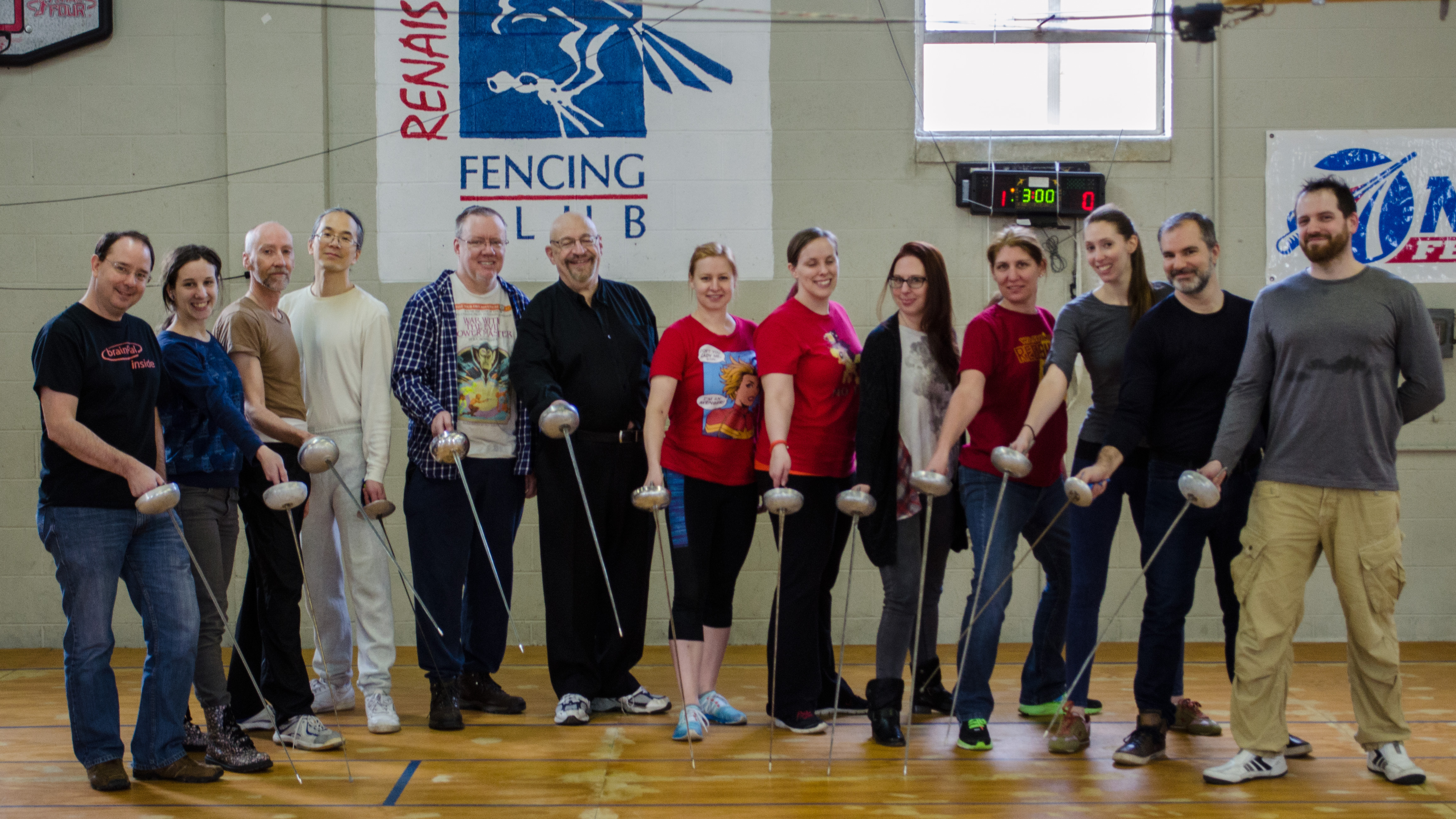 Group shot left to right: John Scalzi, Paige from SubPress, Steven Erikson, Ted Chiang, Bill Schafer, Peter Halasz, Yanni Kuznia, Geralyn Lance, Cherie Priest, Krissy Scalzi, Lauren Greene, Peter V. Brett, Joe Abercrombie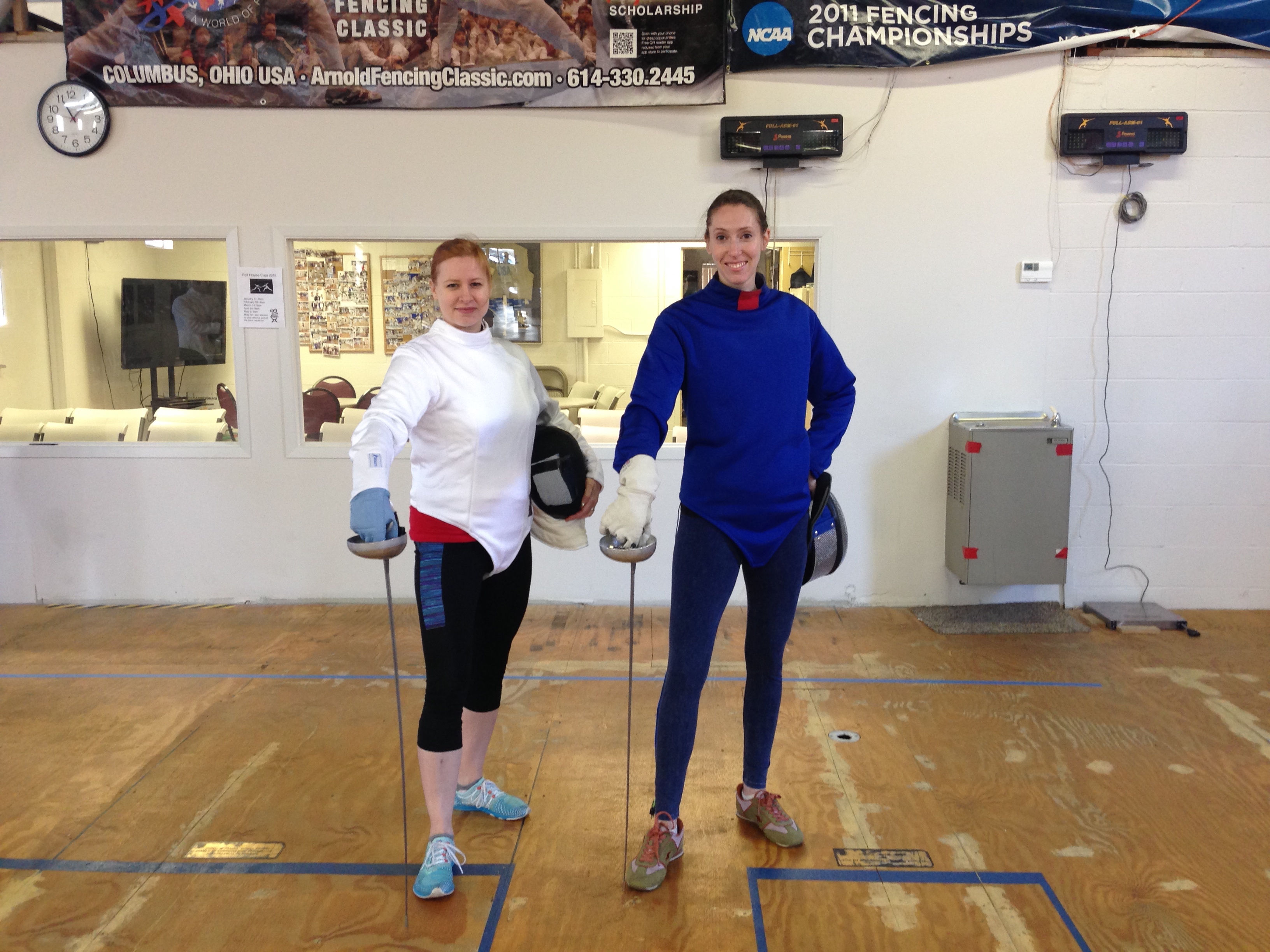 Lauren and Yanni
Lauren won the day, defeating Joe and Peat in two thrilling 5/4 matches.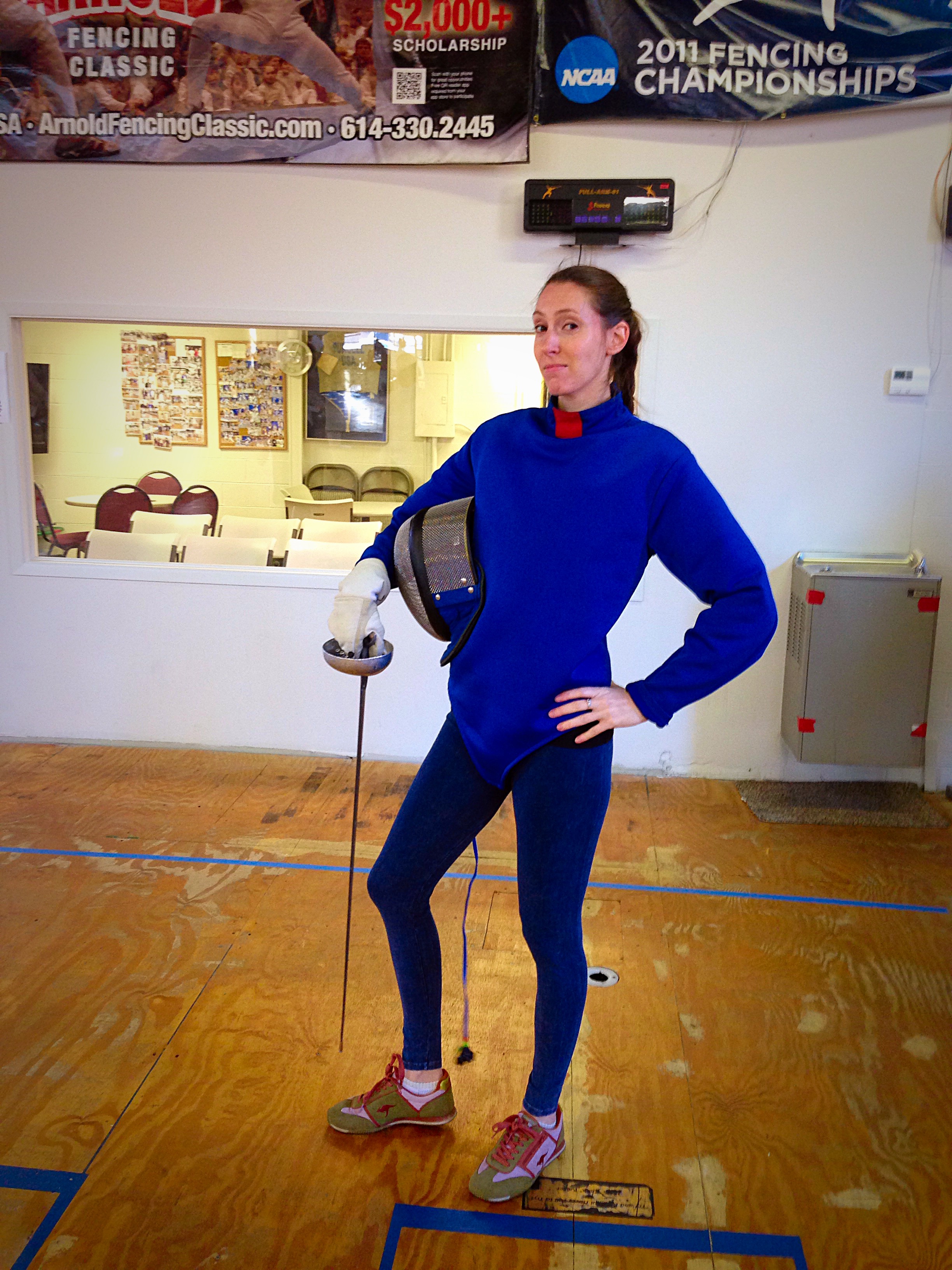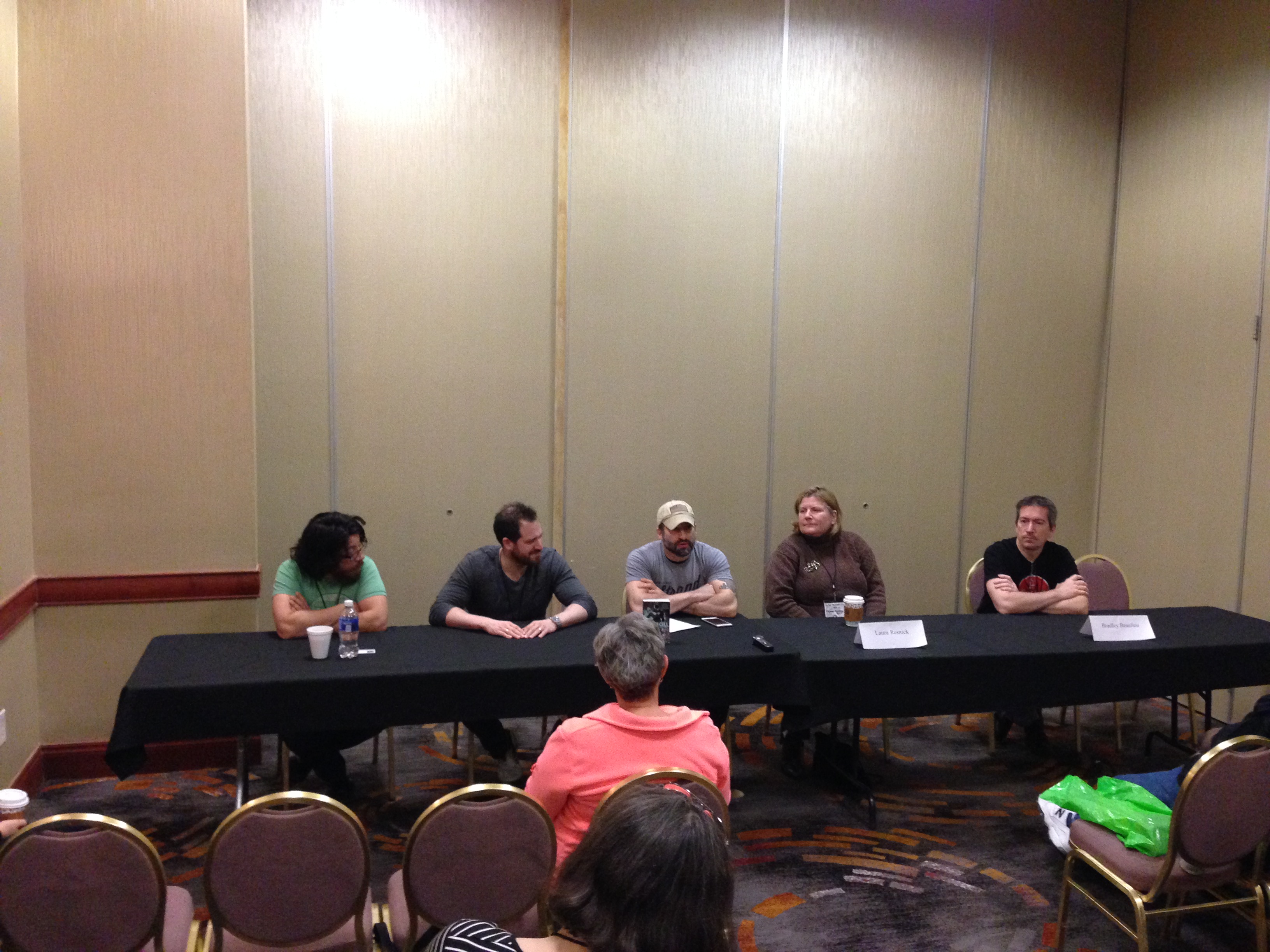 Won't Do That Panel: Saladin Ahmed, Joe Abercrombie, Myke Cole, Laura Resnik, Bradley Beaulieu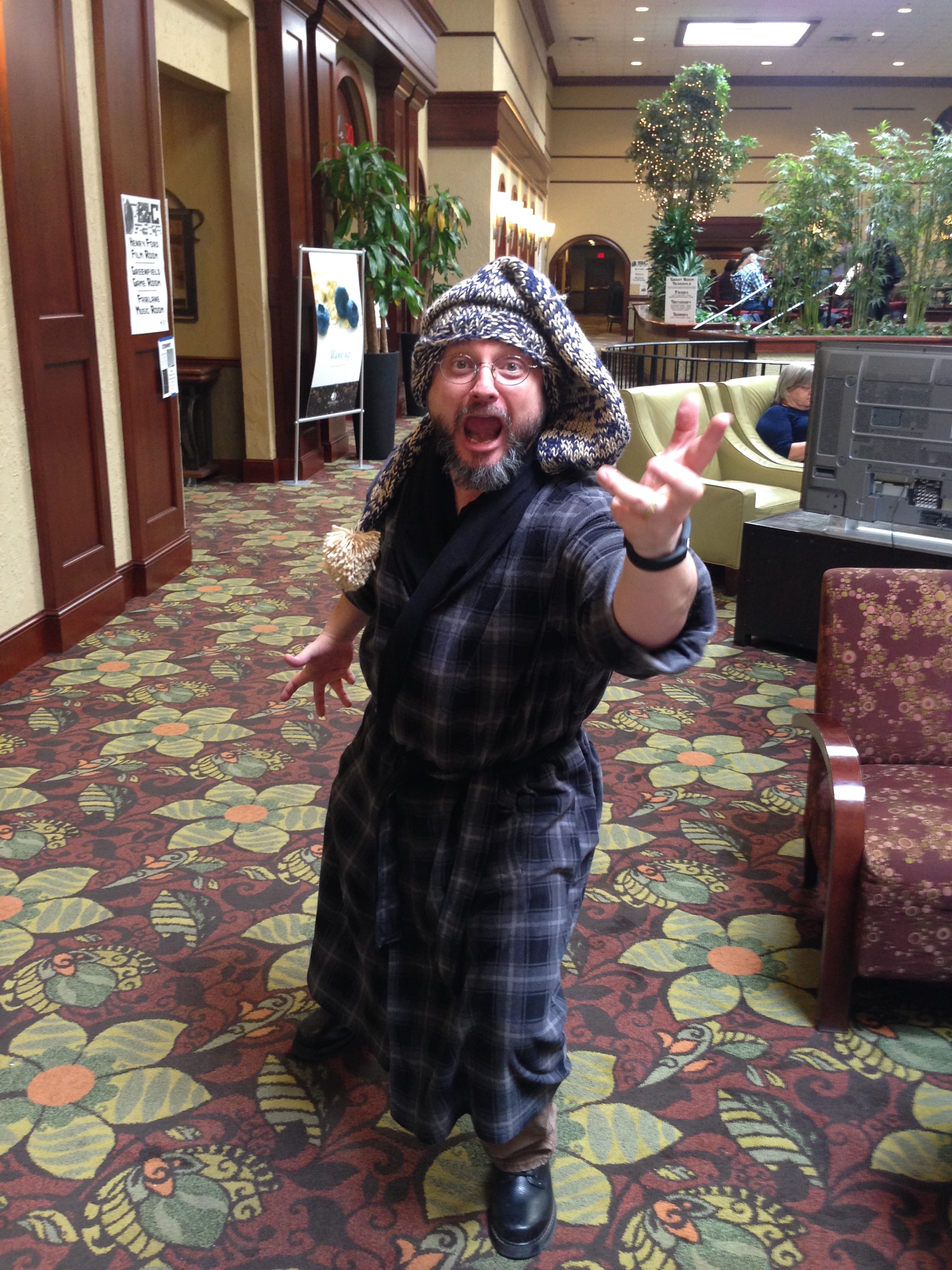 Howard Tayler woke up wanting to know if it was still Christmas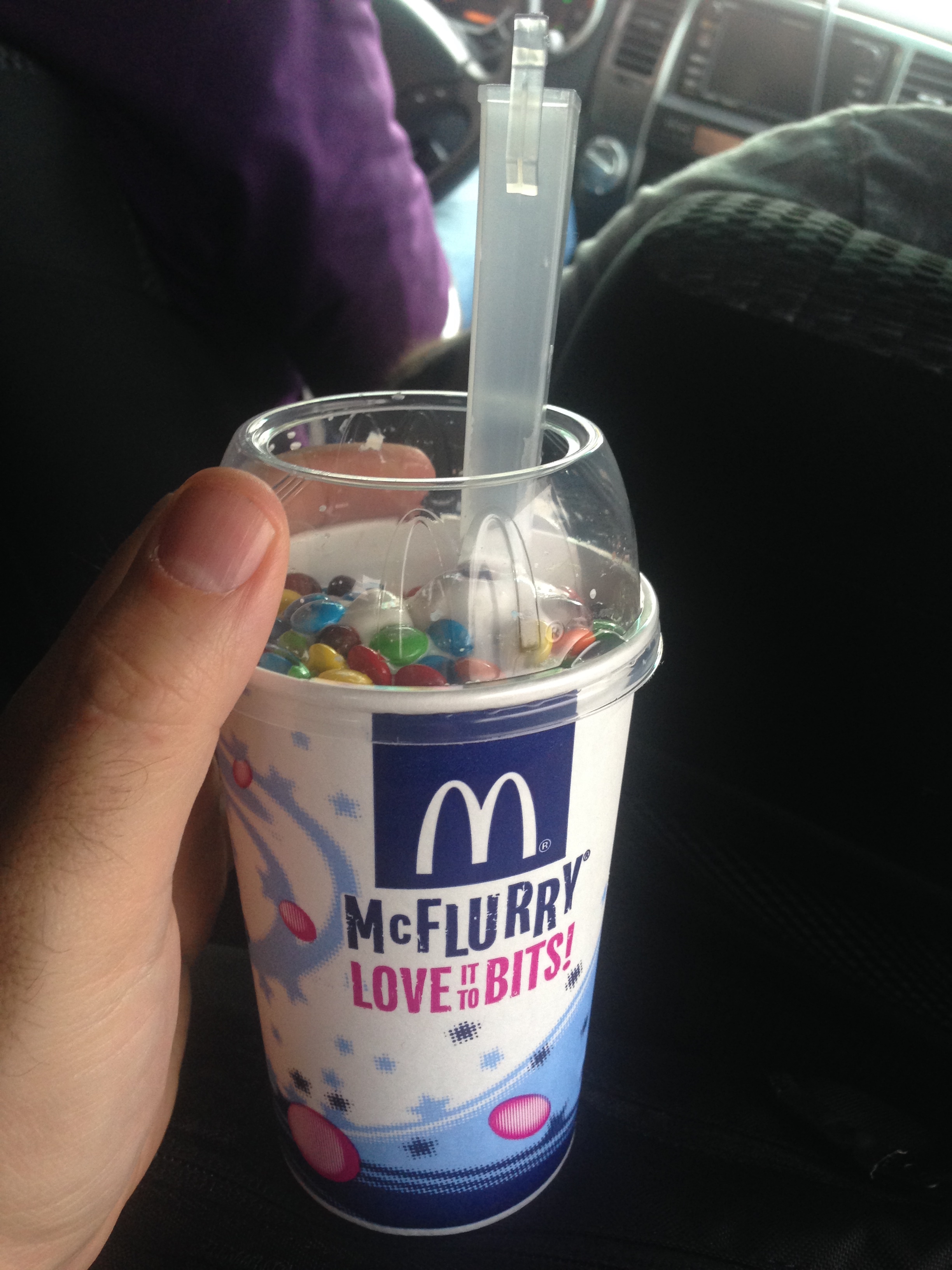 Our flight home was cancelled. Myke Cole bought us McFlurries and promised that when we were finished, we would feel better. Right as usual.
Check out all of Peat's 2015 tour dates in the Appearances section. You can also RSVP on Facebook to all events!
The Skull Throne will be released on March 31st in the U.S. and April 9th in the U.K. and Australia with translations to follow. Pre-order the U.S. edition from Random House today.