Posted by Meg
Peat's Hungarian translator, Robert Zelei, was so inspired after working on The Warded Man, he came up with some fan art of his own.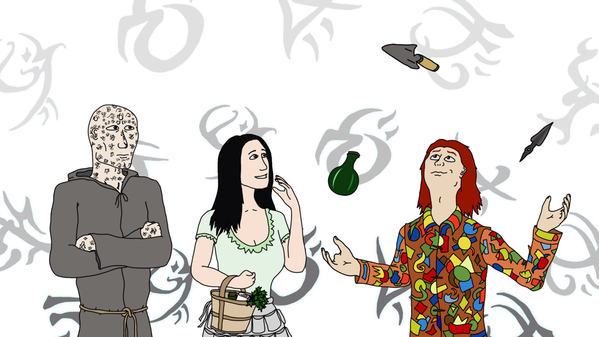 The three original POVs of the Demon Cycle are looking good! I love this picture from the warded background to Rojer's juggling.
Check out all of Peat's 2015 tour dates in the Appearances section. You can also RSVP on Facebook to all events!
The Skull Throne will be released on March 31st in the U.S. and April 9th in the U.K. and Australia with translations to follow. Pre-order the U.S. edition from Random House today.