Posted by Meg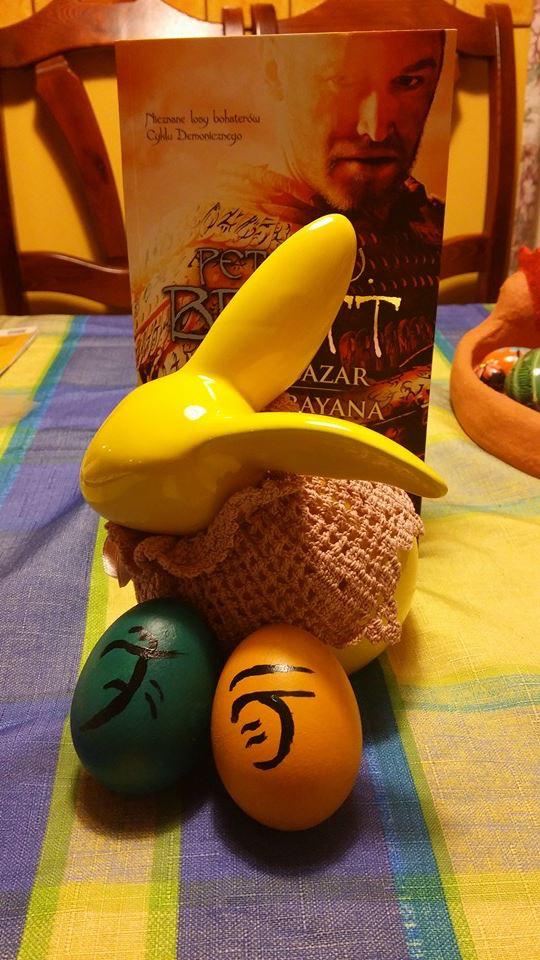 Oliwia from Poland sent in a warded Easter picture. So cute!
As promised, we are running another mini-contest for a brand new U.S. copy of The Skull Throne. In the comments of this blog post, let us know what occupation you would have in the world of the Demon Cycle! Would you be a herb gatherer in Thesa? A messenger going on daring adventures? A Watcher on the wall? There are a lot to chose from!
One lucky winner will be chosen tomorrow morning, so get your entries in today!
Hope everyone is having good Easter and Passover celebrations to those you celebrate!
The first leg of the tour has come to a close! But, Peat will be attending lots of cons throughout 2015 including C2E2 in Chicago and SF:SE in Orlando!! You can check out all Peat's events here.
The Skull Throne is out in the U.S.! It will be released on April 9th in the U.K. and Australia with translations to follow. Purchase the U.S. edition today or pre-order the U.K. book here.