Posted by Meg
The Warding Contest will be coming to a close this week, but we've still got a bunch of stellar entries to show off. Check 'em out:
Simon, who entered last week, helped his daughter with her awesome contest entry:
My 9 year-old was so enthused by the entry i put in earlier in the week that she wanted to enter one herself. She picked the object to ward and what wards she liked best and where to put them (she showed a scary aptitude for where the cutting ones should go). I drew the outlines for her and she coloured them in. For when you are feeling peckish and have those demons on the run I give you the antipodean demon hunting boomerang. Fully operational.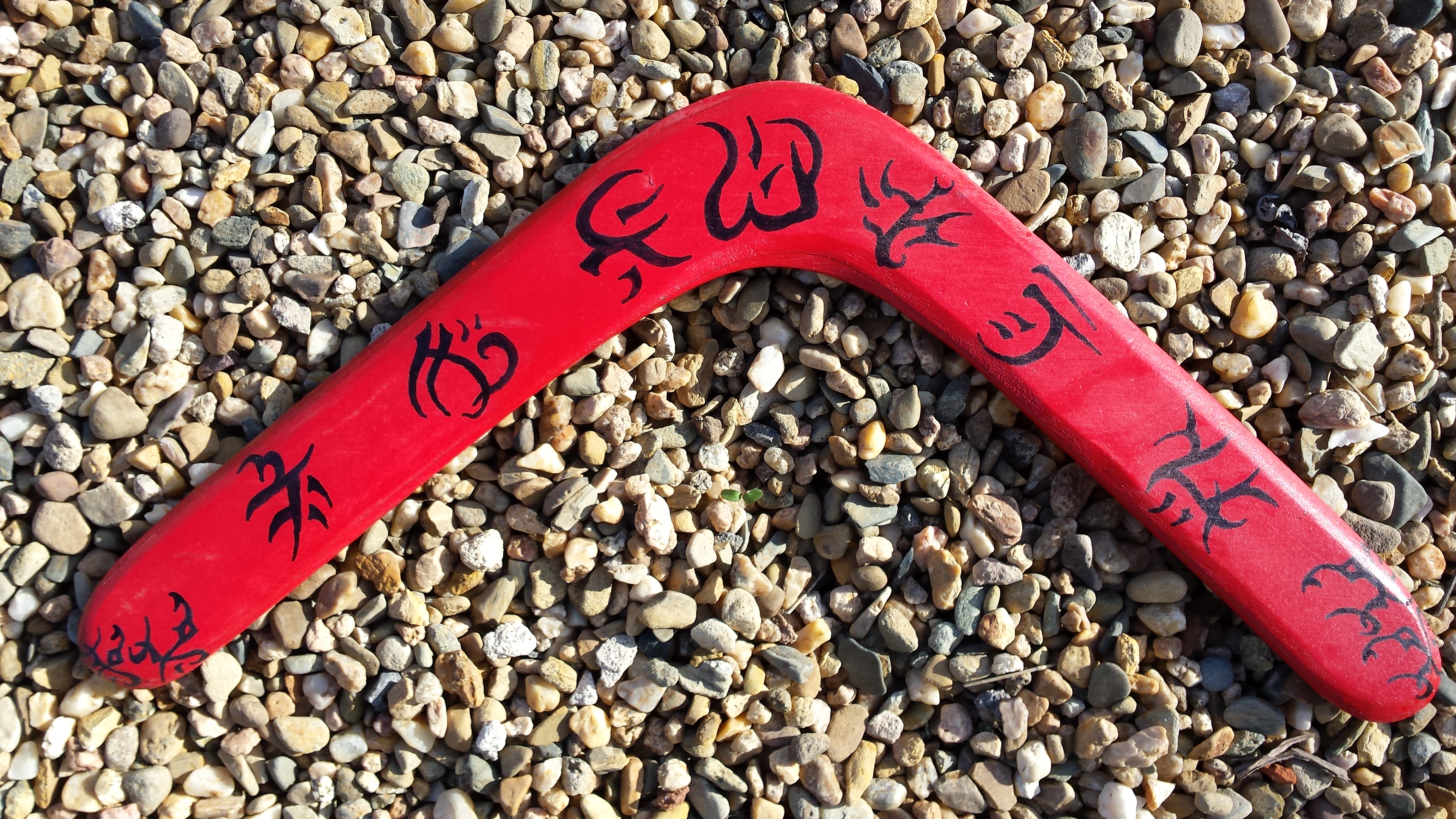 That's one useful weapon! I love the detailed black wards against the red-painted back drop.
Basia used her culinary skills to create some delightful, magical treats: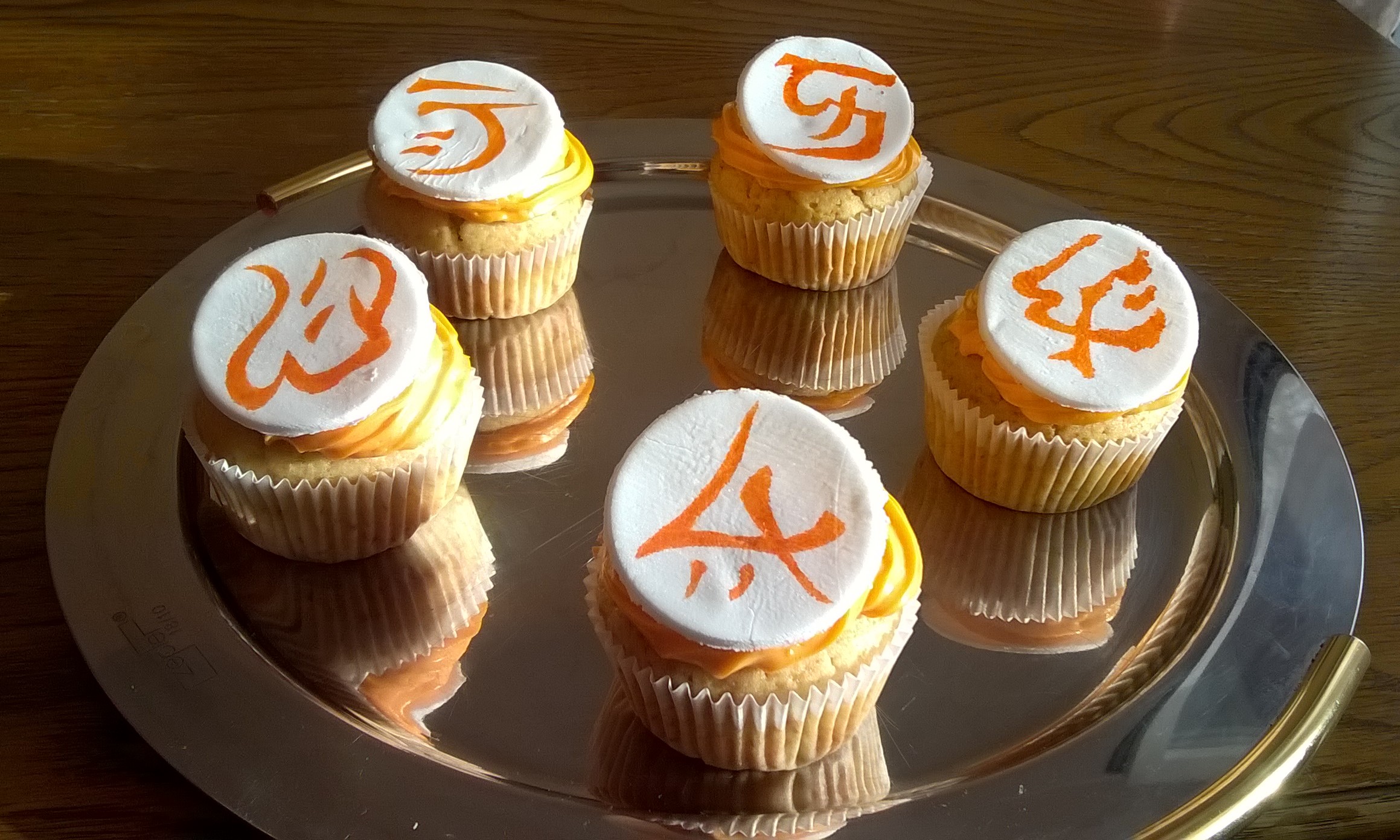 Delicious and chock full of power!
David warded his favorite bag: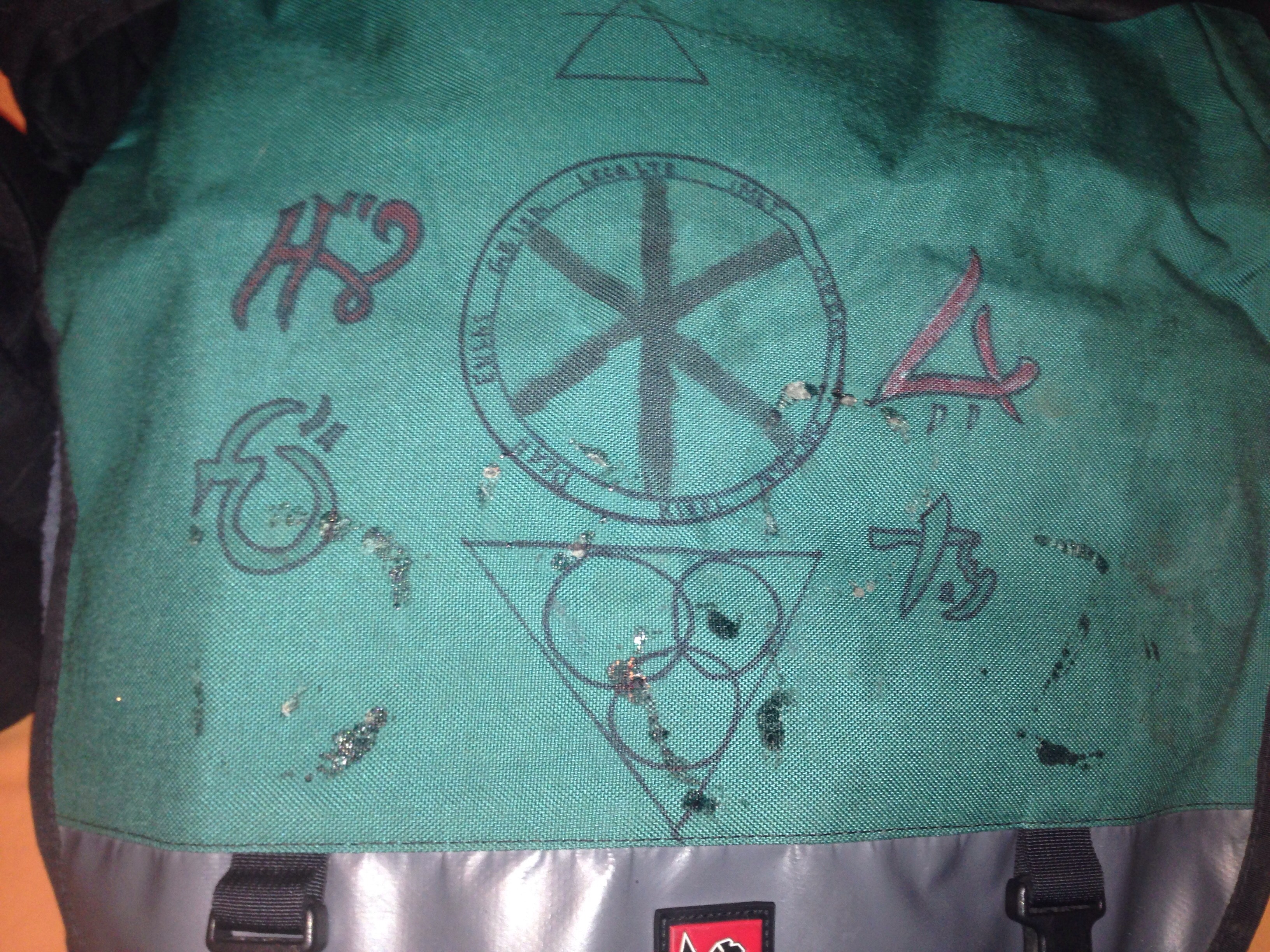 Messengers everywhere will want one!
Justin wanted to keep his fish safe after nightfall:

I love these wards! So cool how they come alive at night.
And finally, something very special! Polish fan Marzena and her fiance Mateuz created some spectacular geeky invites to their upcoming wedding. And the invitations were sealed with some wax wards for extra protection!
As my entry, I would like to present something that is very special to me – my wedding invitations! Along with my fiancé Mateusz Hoppe, we have designed and printed out our own geeky-themed invitations inspired by some of our favorite fandoms, such as the Lord of the Rings, Doctor Who, and of course the Demon Cycle.
The front of the geeky invitation! Can you spot all the fandoms?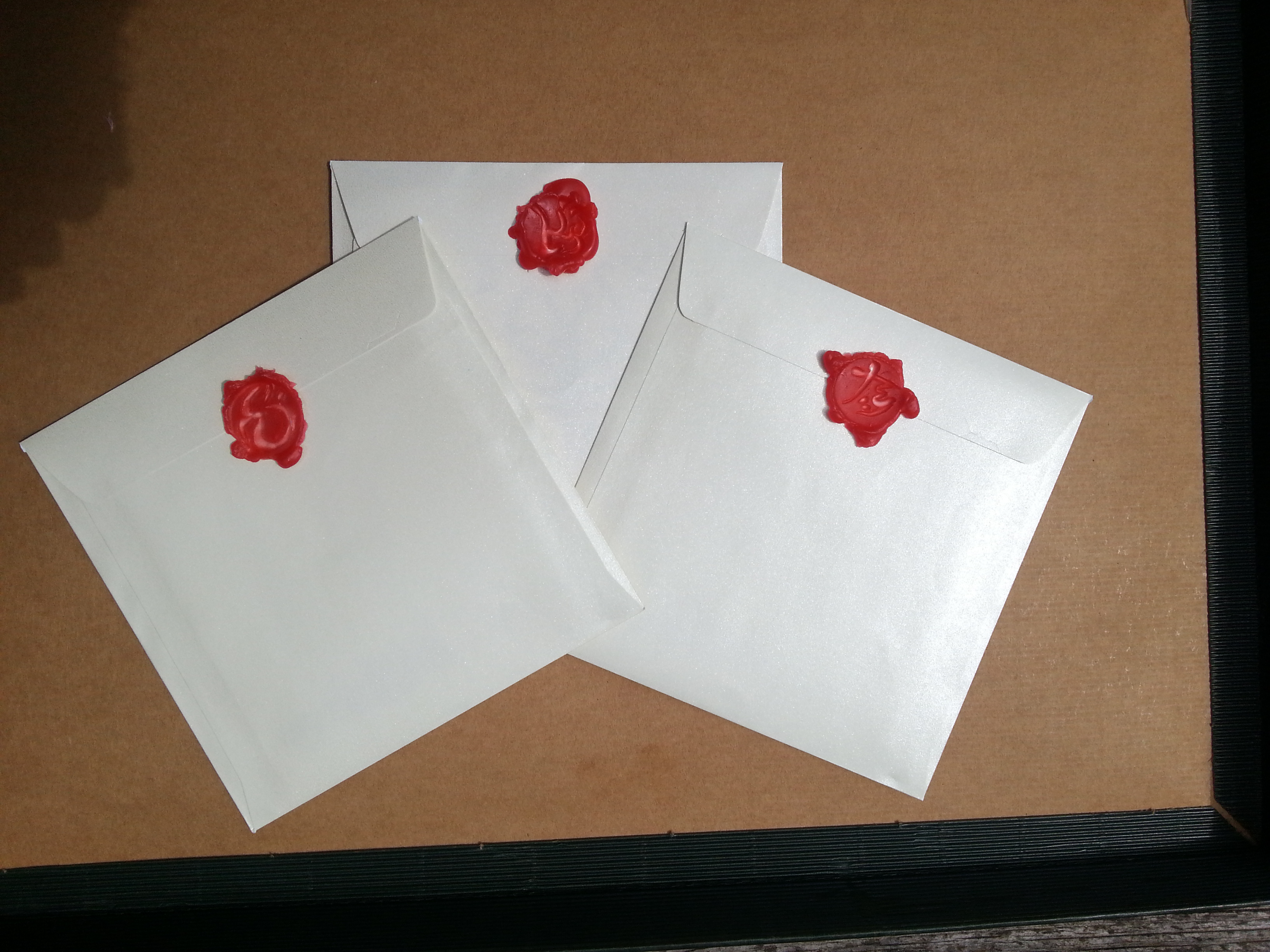 Warded wax seals!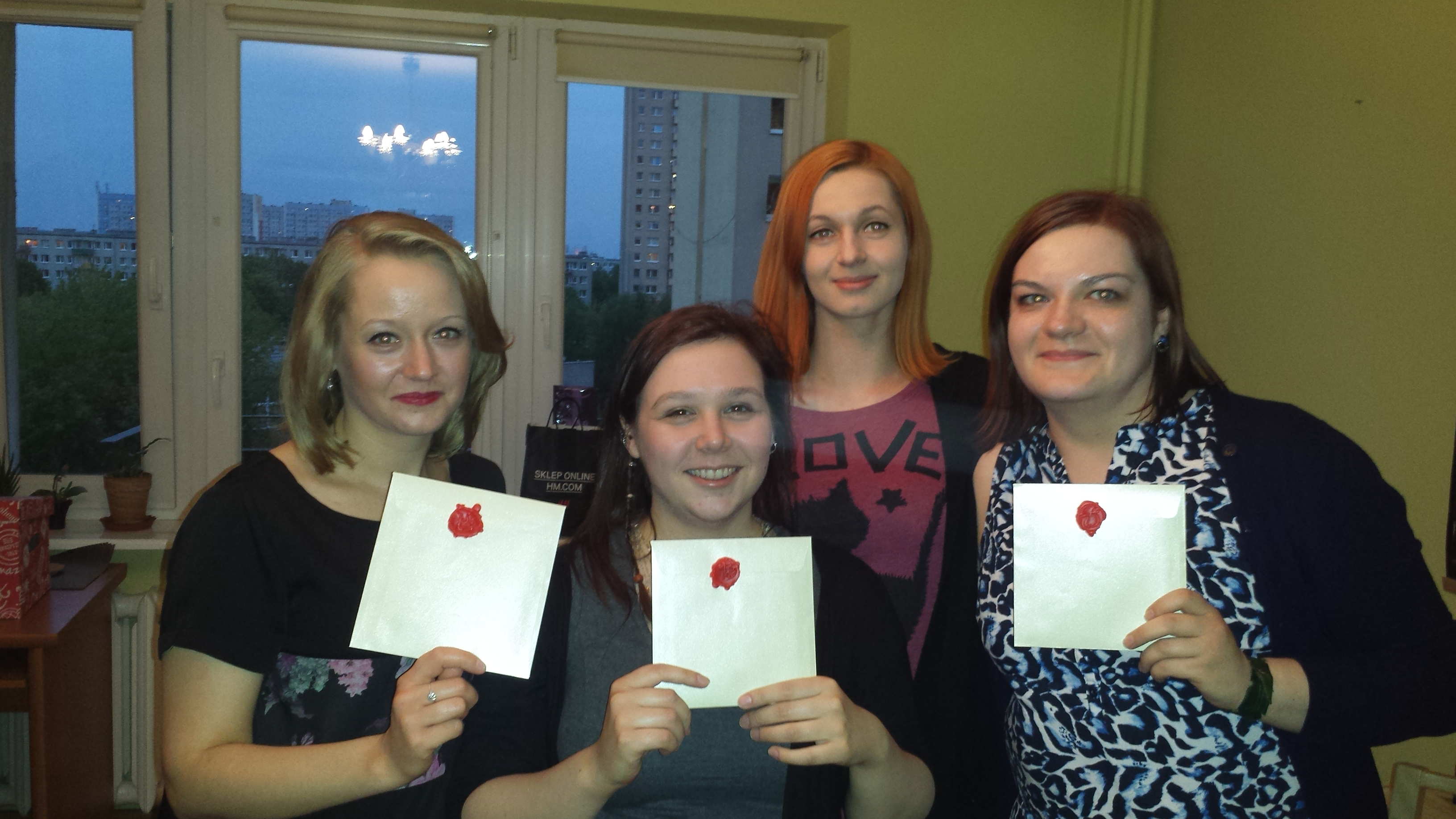 Polish Fan Club!
Thank you, Marzena, for entering and congrats on your upcoming wedding!
Contest ends on Tuesday, so be sure to get your entries in by then!
The Skull Throne is now on sale in the U.S./U.K.! Order the U.S. edition here or visit Waterstones or UK Amazon for the U.K. version.