Posted by Meg
The Polish translations of the Demon Cycle series are blessed with beautiful black and white illustrations by the incredible Dominik Broniek. But what does on of his illustrations look like from start to finish? He gave us an inside peek into his process using one of the striking images from The Skull Throne Part 1, due to be released in Poland on June 26th.
Check it out: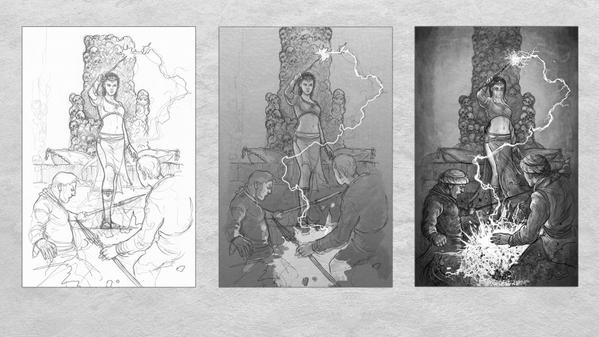 The Warded Man hardcover is now available online only! Check it out on Amazon or Books-A-Million.
The Skull Throne is now on sale in the U.S./U.K.! Order the U.S. edition here or visit Waterstones or UK Amazon for the U.K. version.