Posted by Meg
Missed Peat's /r/Books AMA last Thursday? Don't worry, we've got you covered. You can still access the AMA and read through the comments and questions, each and every one answered by Peat! Here are some of our favorites: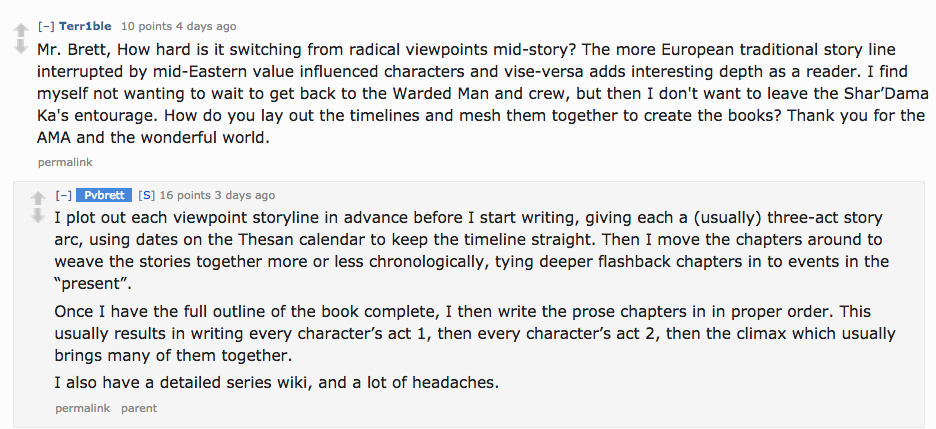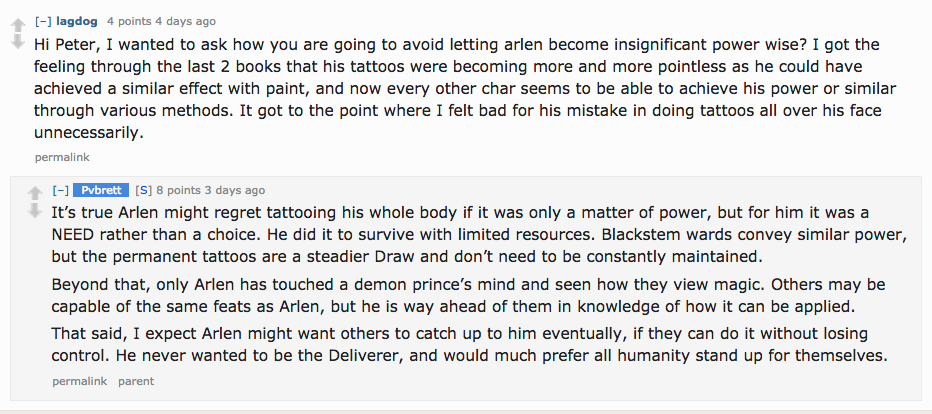 See the whole AMA here.
The Warded Man hardcover is now available online only! Check it out on Amazon or Books-A-Million.
The Skull Throne is now on sale in the U.S./U.K.! Order the U.S. edition here or visit Waterstones or UK Amazon for the U.K. version.