Posted by Meg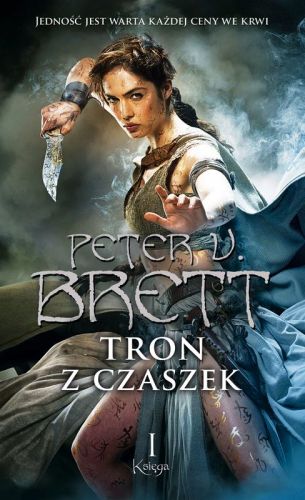 It's here!! The fourth book in the Demon Cycle, The Skull Throne Part 1 or Tron z czaszek Ks. I  has been released in Poland!
You can purchase your copy of Tron z czaszek Ks. I  today!
The Polish editions of the books are always special to us, because accompanying the translated story are many beautiful illustrations crafted by artist Dominik Broniek.
Publisher Fabryka S?ów has allowed us to feature some of the initial sketches on facebook.
Here you can see the illustration process from sketch to finished piece: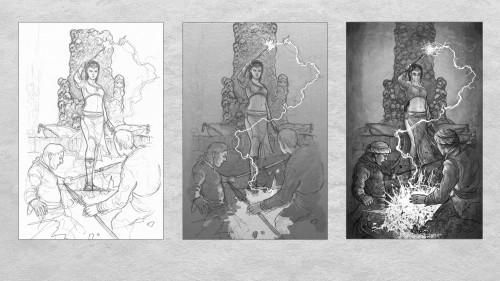 The Warded Man hardcover is now available online only! Check it out on Amazon or Books-A-Million.
The Skull Throne is now on sale in the U.S./U.K.! Order the U.S. edition here or visit Waterstones or UK Amazon for the U.K. version.