Posted by Karen
Hi everyone! I'm Karen, Peat's new assistant. I'll be taking over as Meg goes to pursue her MFA (Masters in Fighting Alagai). Best of luck, Meg!!
I want to jump straight into a contest with a giveaway of Peat's The Great Bazaar & Brayan's Gold, new paperback edition, on sale July 7, 2015 from Tachyon Publications!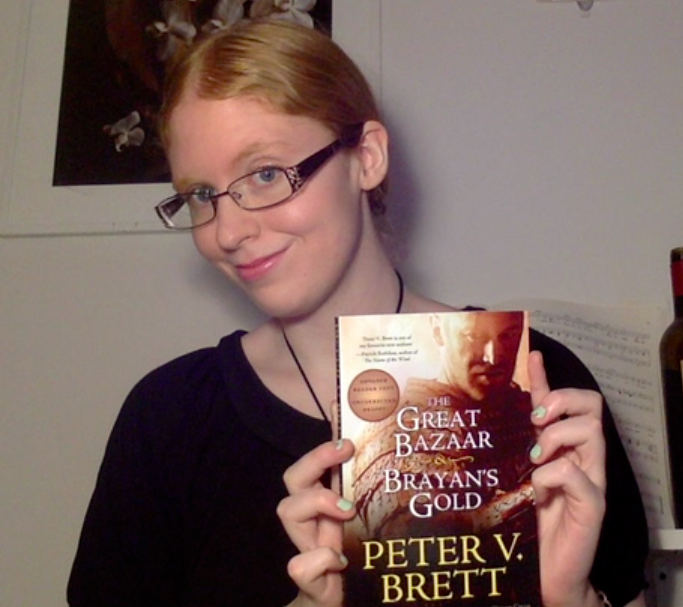 The Great Bazaar is the exciting tale of how Arlen found the lost city of Anoch Sun.
The book contains other Arlen adventures, a glossary, and for the first time ever in print, a complete, up-to-date ward grimoire. It's a must-have addition to The Demon Cycle. Also there are snow demons. It's awesome.
Intrigued?
For this contest, we're asking you to craft a drabble. A drabble is…
"A short work of fiction, about one hundred words, not including the title. A drabble is all about brevity, testing the author's ability to express interesting and meaningful ideas in a confined space."
We're very excited about this contest. We'll be picking several winners. Can't wait to see your entries!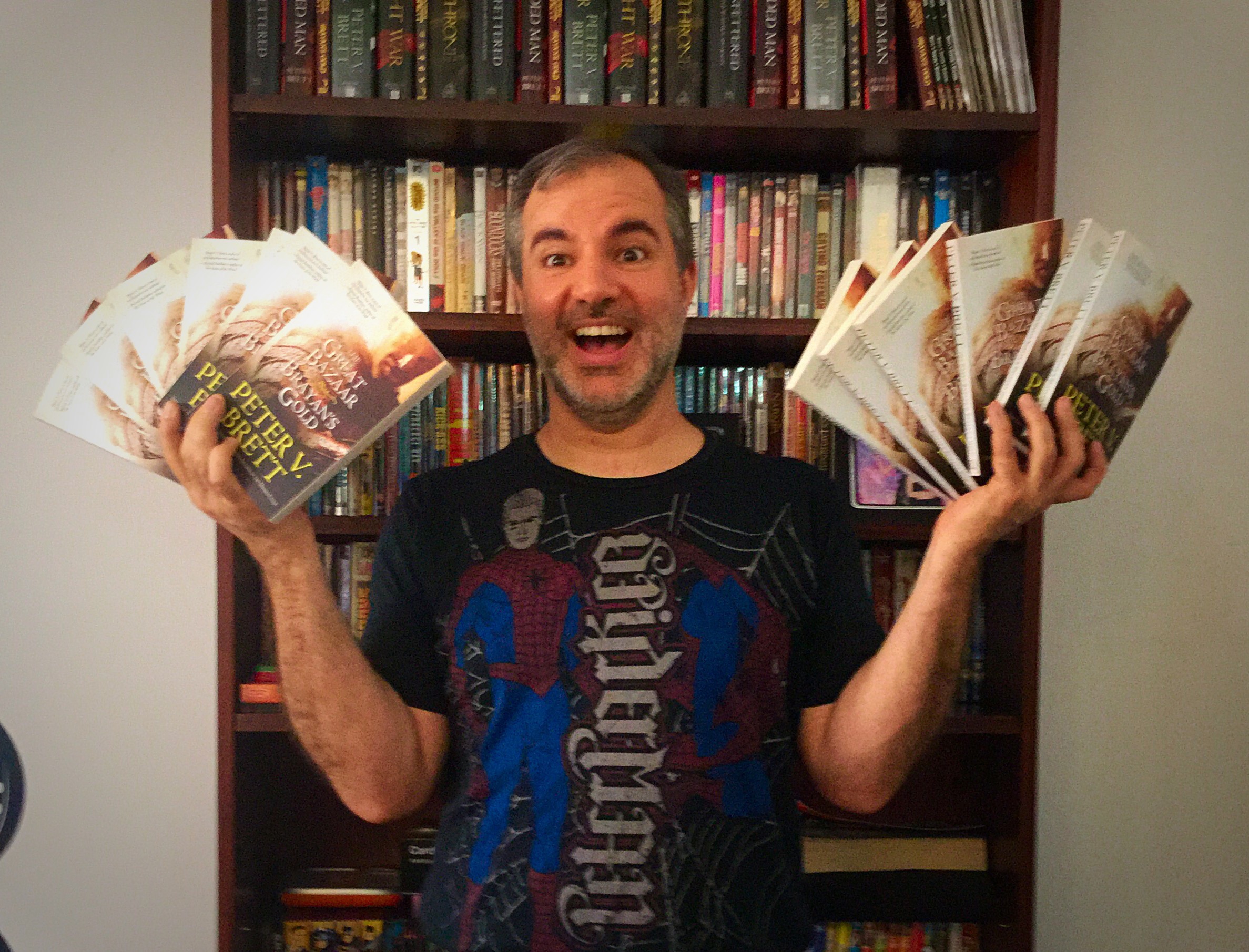 Entering is easy. Just follow three simple steps…
Step 1: Write a drabble set in The Demon Cycle world that contains an original character or original demon (or both).
Step 2: Send your drabble to Contest@petervbrett.com by July 8, 2015. The drabble should be a MAXIMUM of 100 words.
Step 3: Prosper.
This contest is international. Everyone is encouraged to enter! If  you need inspiration, check out this quick overview of the Demon Cycle world: http://www.petervbrett.com/creations/
Winners will receive a paperback copy of The Great Bazaar and bragging rights!
Good luck!
You can also pre-order The Great Bazaar and Brayan's Gold here!