Posted by Karen
This brings an end to The Drabble Contest and we couldn't be more pleased with the results! There was an amazing turnout– From frightening to funny, and everything in between! Who knew we had so many talented writers?
Thank you all for sending in you drabbles. We'll be putting up the remaining entries soon, so look out for them!
Starting off with a blast through time! Eric Hallis gives his take on what demon-fighting might look like 300 years in the future: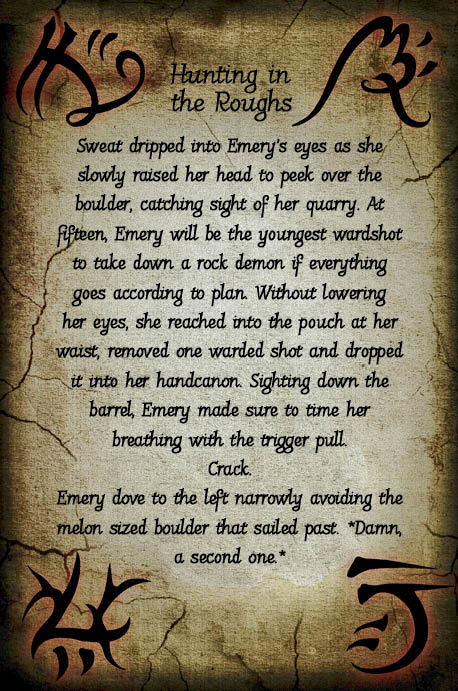 Damn indeed. Super creative drabble, Eric. I like your forward thinking!
Destin Lee introduces us to a Khaffit who is much more than he seems: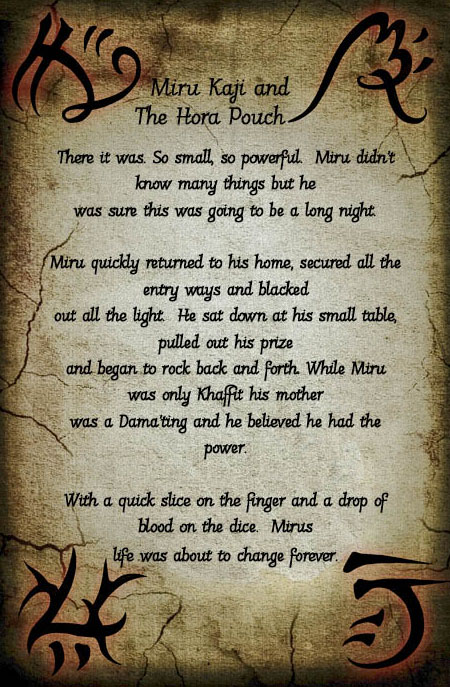 The atmosphere of this one is spot on! Feels like a legend being born.
Lew Andrada describes a frigid encounter with an old friend: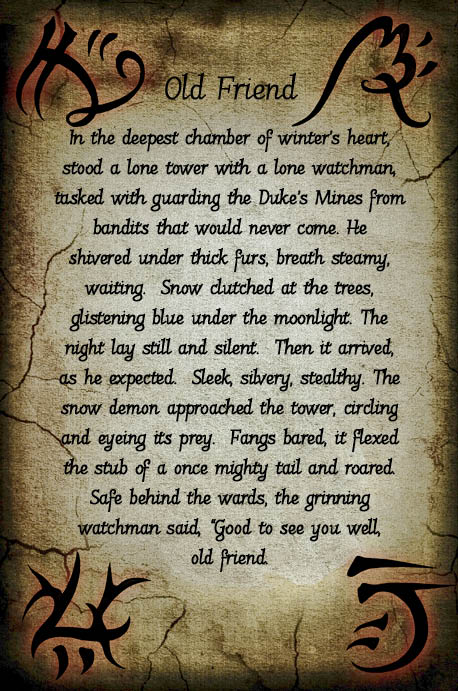 I'd love to hear their history over a mug of ale. Awesome drabble, Lew. Next round's on me!
Again, thanks so much for your entries! Without fans, there wouldn't be a contest. I'm not trying to save feelings by saying everyone did a great job. With all you warders and herb gatherers and fighters— and yes, even demons out there, The Demon Cycle is in good hands.
If you live in Brazil, don't forget to check out O Protegido Ward Contest!
You can pre-order The Great Bazaar and Brayan's Gold here!