Posted by Karen
Hey everyone! This is it, the final entries from The Drabble Contest. As this contest draws to a conclusion, it feels a little bittersweet. I've enjoyed reading every entry and am so, so glad I get to share them here with you!
This drabble came to us from Simon Hall, the recent grand-prize winner of The Warding Contest. Check it out!
Great interpretation of seeing the world through a demon's eyes! I love the balance of animal instinct and intelligence. Thanks so much for sending this in!
Matt Mercer gives us a human's nerve-wracking escape. Or does he…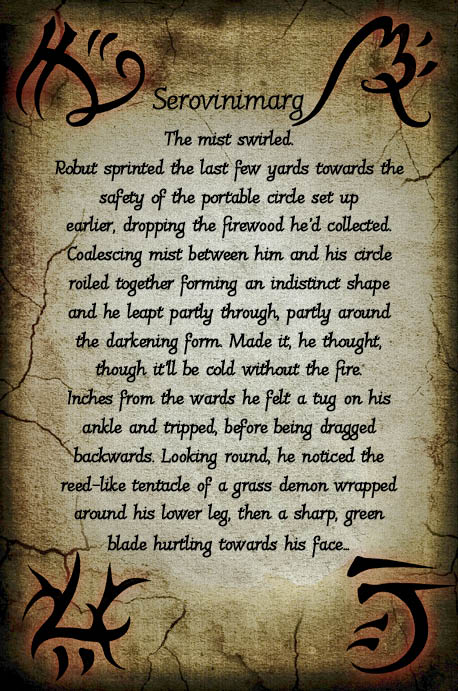 I definitely didn't expect that ending! This is why its important to keep track of time. Very cool, Matt!
Robin Mucker shows the more tender side of a Messenger's thoughts: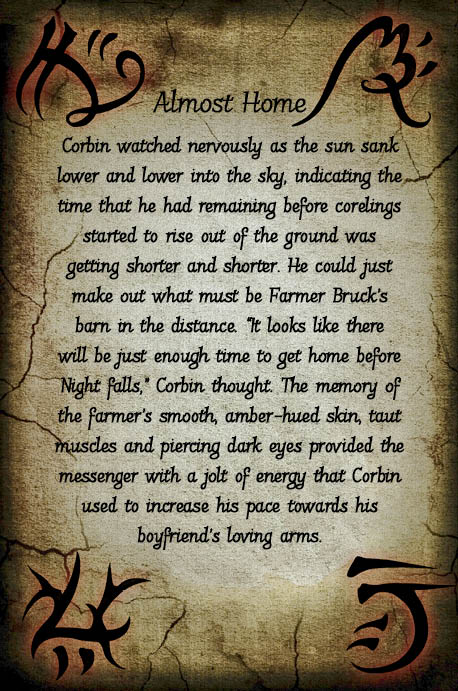 It's amazing how much emotion can come through 100 words. Really beautiful entry, Robin.
Allie Jones gives us an eerie drabble, sure to make your skin crawl: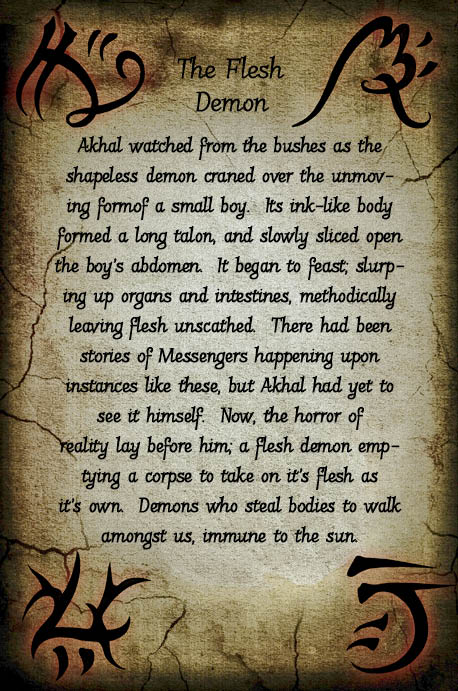 Wonderfully terrifying drabble, Allie. I like the idea a lot!
And that's it! Again, thank you to everyone who sent in drabbles and to everyone who read them! We'll be choosing winners over the next week or so, but with so many great entries, it won't be easy. Stay tuned!
If you live in Brazil, check out O Protegido Ward Contest for a chance to win some really amazing prizes!
You can pre-order The Great Bazaar and Brayan's Gold here!