Posted by Karen
In our Wednesday post, we asked people to comment about their thoughts/experience with RPGs. We were thrilled when a fan responded, going above and beyond what we asked.
OldNile is a fan of The Demon Cycle as well as a super awesome gamer! Check out what happened when he decided to incorporate characters from The Demon Cycle in some of his favorite games…
This redesign of Gared Cutter in Skyrim is amazing!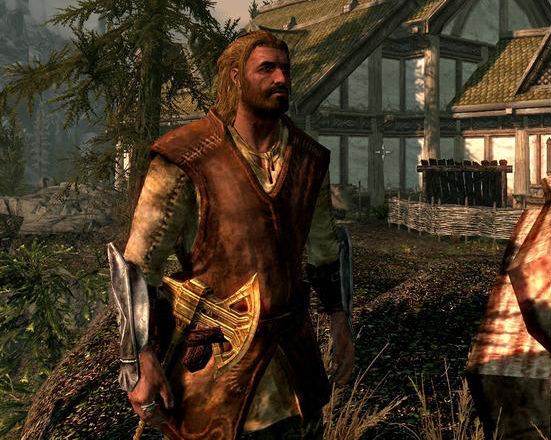 The choices for his appearance are spot on! And don't think I didn't notice his weapon, ready to be whipped out the instant night falls.
Here's Gared wielding his signature axe like a pro!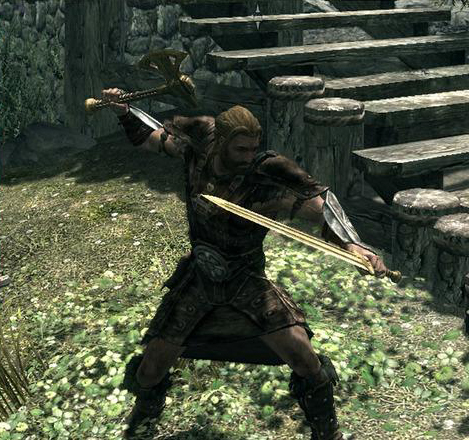 Such an awesome redesign! If wood demons are around, or any demons for that matter, they'd better keep their distance.
Here are some other characters that OldNile created in the expansive world of Skyrim. Can you guess who's who?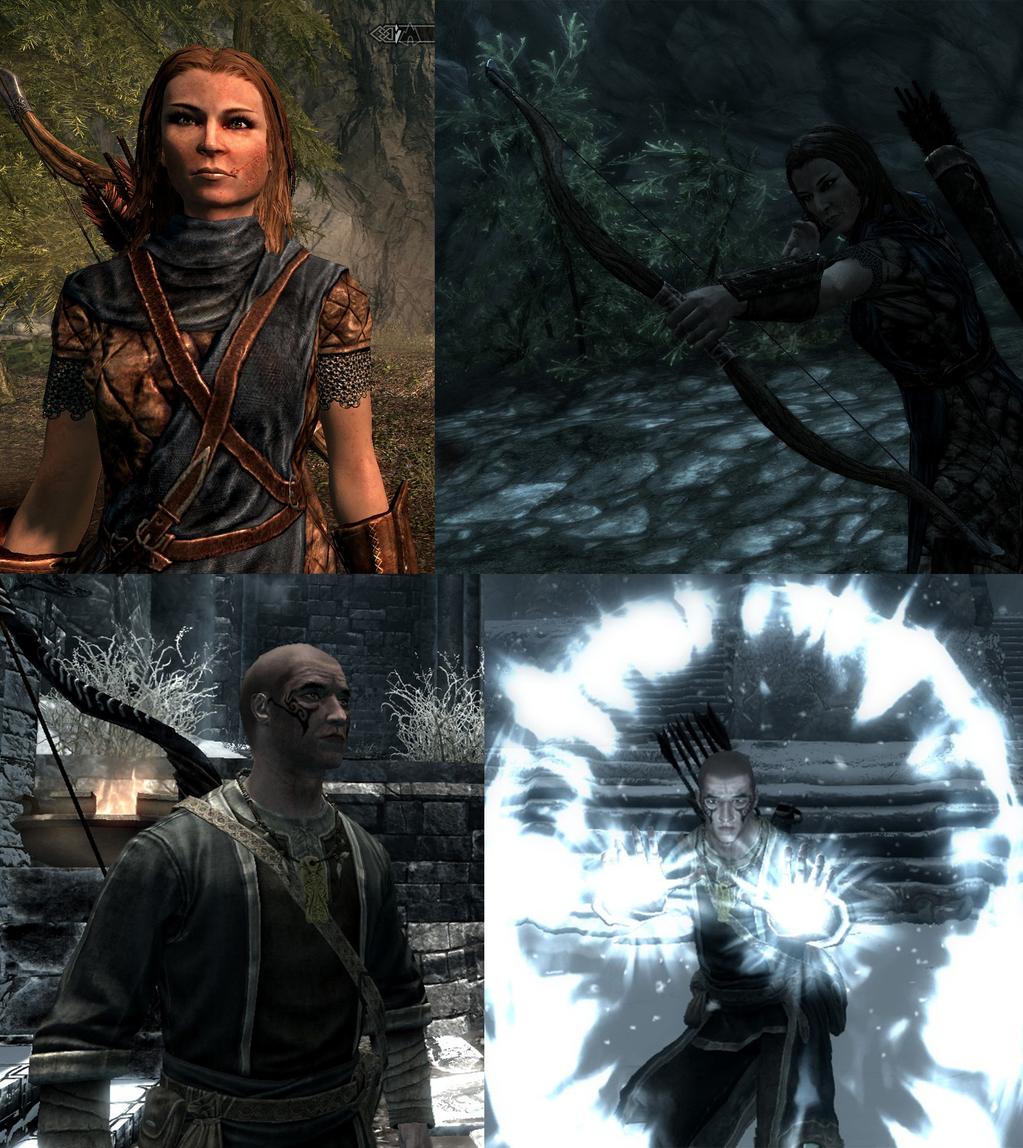 I love how the pictures really let us see both the design and the character in action! Awesome job on the settings too. There are definitely some photography skills at work here.
If that wasn't enough, OldNile also recreated six of the main characters from the books, and went on to explore an alien world with them! Here's a neat video of one of the team's battles (my favorites are Half-grip, Gatherer, and Deliverer).
In his own words, this fusion of The Demon Cycle and Wizardry 8 started as-
An idea inspired by Peter Brett's Demon-cycle – our team of six heroes are magically removed from the world of Thesa, only to crashland on a mysterious planet full of dangerous creatures.
Thanks so much to OldNile for sharing these super creative redesigns with us. It obviously took a lot of time and effort and really pays off!
You can follow OldNile on Twitter here! Or you can jump right to his gaming videos here!