Posted by Karen
Hey Everyone! We've had a lot of awesome comments coming in from Twitter, Facebook, and, of course, in response to the blog. We thought we'd take some time to share some of them! These can be funny, poignant, or anything in between. Check them out!
Some fans took time out of their day just to tell us how much they're enjoying the series:
Hi so you probably get inundated with messages… but I just wanted to first tell you skull throne is amazing!!! -Rahlee
Hi Peter, just finished the daylight war for the millionth time, literally just finished reading this minute and had to message you and say thank you. I've always found myself lost in the wonderful world of fantasy books and yours, by far, are my favourite… -Dominic
We cannot begin to express how much these kinds of messages mean to us. They are flattery. They are reassurance. They are validation. And they always brighten Peat's day.
We also love seeing The Demon Cycle in its natural habitat— the hands and home of a reader! Daniel Barradas managed to snap a candid and send it to us: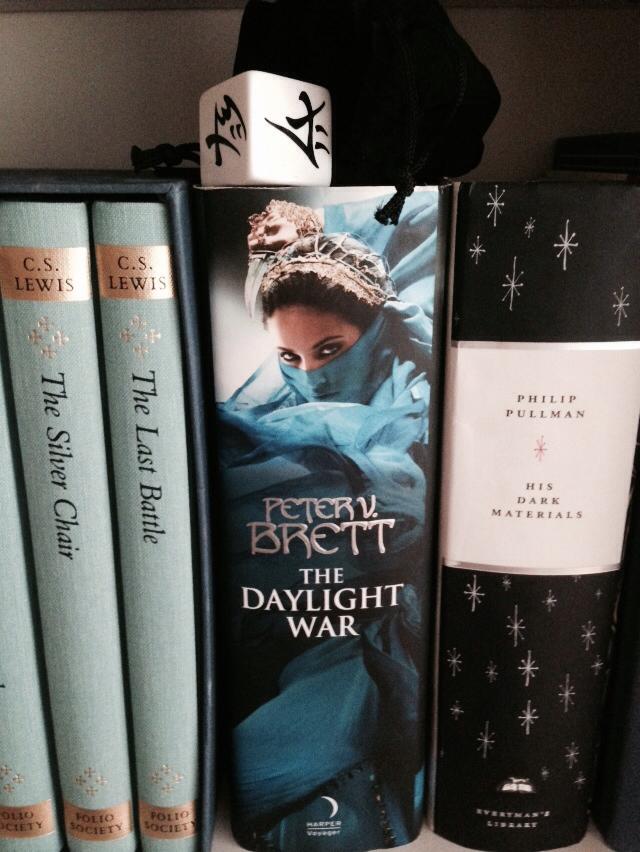 So glad to see it's in good company!
Here's a recent one! In response to our Warded Cookie Feast! post on the blog, Dennis Henley responded:
The really, really cool thing about Warded Cookies is that they have absolutely no calories. It's a well-known fact. Calorie demons can't approach a warded cookie.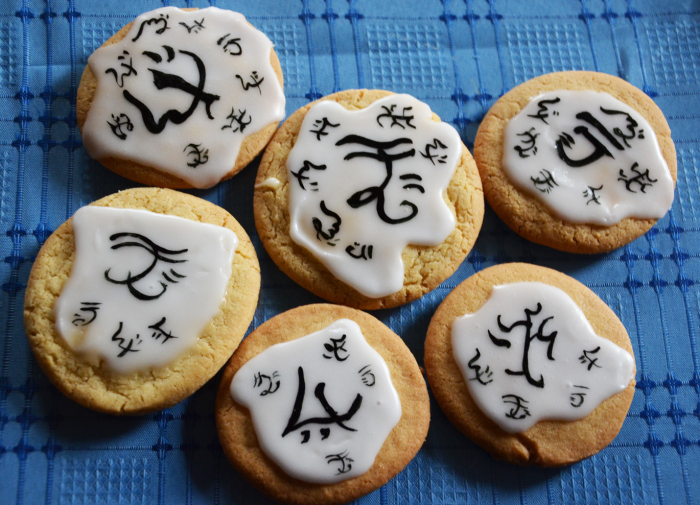 How clever is that? (Also 100% accurate).
We also had a few more serious comments. Some were personal enough that we didn't want to show them off publicly… That being said, we can't believe how fortunate we are to have fans that will share their inner feelings with us. We couldn't appreciate it more.
Mario Galasso agreed to let us share his private message:
Hi Peter. My name is Mario. I want to thank you for the Demon Cycle series. I'm a combat vet suffering from severe ptsd. And the books really help me. I listen via audible and it helps me not think of unpleasant things I've dealt with. I really feel transported to the world you created. I just want to say thanks again and keep up the great writing.
It's always amazing when our fans share their story, and what the books have meant to them. We are so honored to feature Mario on our blog.
An enormous thank you to everyone who has sent us questions, pictures, stories, etc. We wish there was a way to give every comment the individual recognition it deserves. Short of that, blog posts dedicated to fan responses is the least we can do.
The Warded Man hardcover is now available online only! Check it out on Amazon or Books-A-Million.