Posted by Karen
Hey everyone! We've been pretty busy over the last couple of weeks with contests and giveaways, so here's a bit of a breather. Check out this Arlen cosplay from Awesome Con!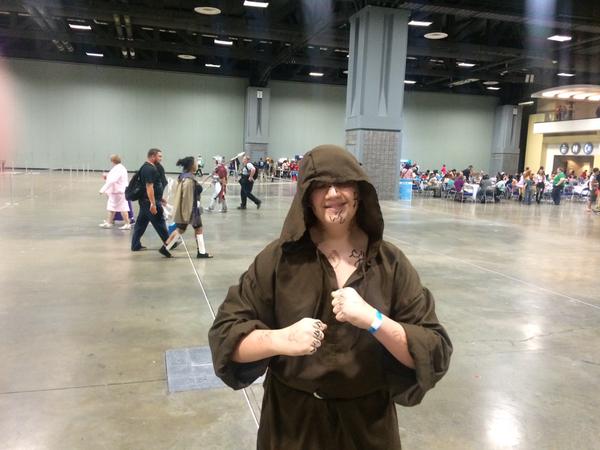 Photo taken by @d0nc0smic
Love the robe and those wards! I hope there weren't any demon cosplayers walking around. They wouldn't have stood a chance! So cool. This cosplay is… well, awesome!
The Warded Man hardcover is now available online only! Check it out on Amazon or Books-A-Million.
The Skull Throne is now on sale in the U.S./U.K.! Order the U.S. edition here or visit Waterstones or UK Amazon for the U.K. version.