Posted by Karen
Hey everyone! Our Myke Cole Contest is off to a great start! We're super excited for this contest and can't wait to give away some amazing prizes. In the meantime, we're thrilled to show off our first entry.
Check out Robert's symbol for the Polish Supernatural Unit!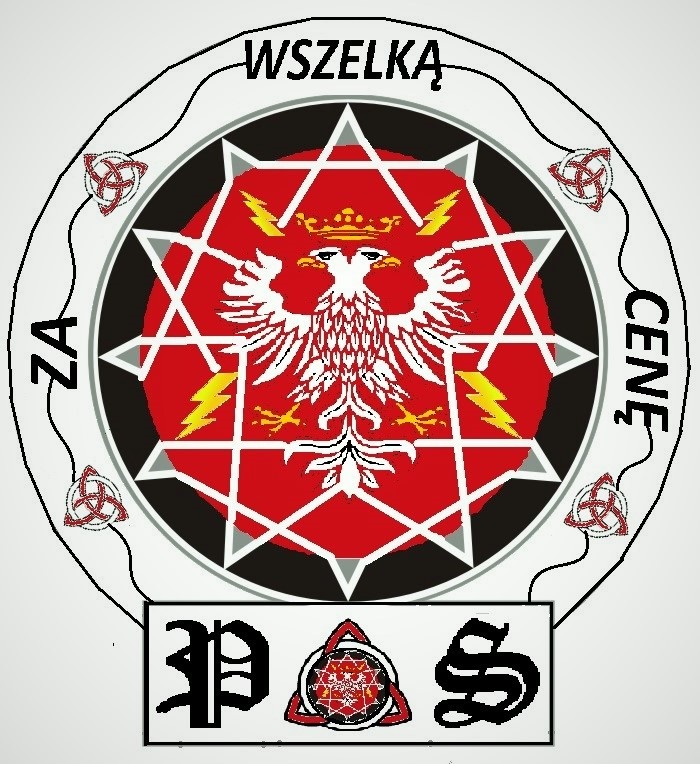 Unit name: P.O.S. = Polski Odzia? Super-naturalny (Polish Supernatural Unit)
Unit motto: Za Wszelk? Cen? (No price too great/By any means necessary)
This is -awesome-, Robert! I love the images and colors you chose to incorporate. The lightning bolts are especially cool.
Thanks for sending it in!
Remember, you must submit your entries for the Myke Cole Contest to contest@petervbrett.com by Monday, October 12. We're looking forward to them!