Posted by Karen,
Hey everyone! I hope you all had a wonderful (and safe!) Halloween. While dozing off my own candy-coma, I started to think about our Demon Cycle Pumpkin Contest. Officially, the contest was supposed to end on October 31st… but why not give it just a few more days?
After all, if people want to grab some pumpkins for this contest, it's going to be hella cheap now. And, with the craziness of Halloween night, it's possible that there are a few submissions that didn't quite make it in.
So we're extending the contest! Its official end date is now Friday, November 6th. If you want to enter, be sure to email contest@petervbrett.com with a picture of your altered pumpkin!
To get you all hyped up, here's a pumpkin I made with a clay ward: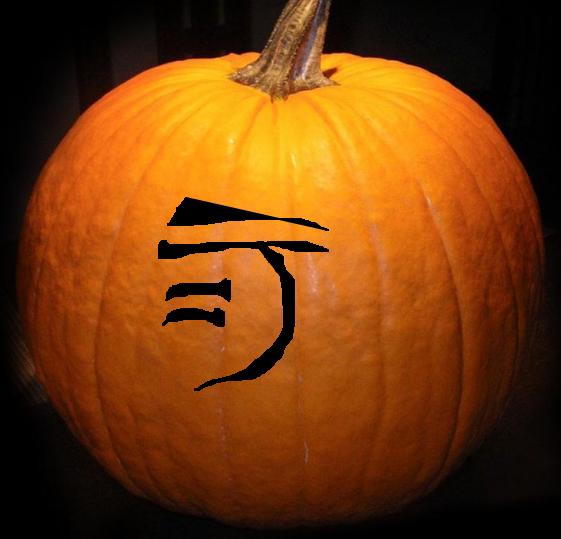 Mad skills, huh? Don't worry. Since, I'm one of the judges, I can't win any of the prizes.
We'll be announcing the winner of the Myke Cole Contest tomorrow!
You can grab a copy of The Warded Man hardcover on Amazon or Books-A-Million. You can grab pumpkins from your local grocery store.