Posted by Karen
Hey everyone! While this pumpkin wasn't technically entered as part of the contest, we've decided to include it! Check out this process for making snow ward o' lantern!
First Stefan selected wards appropriate to Canadian weather…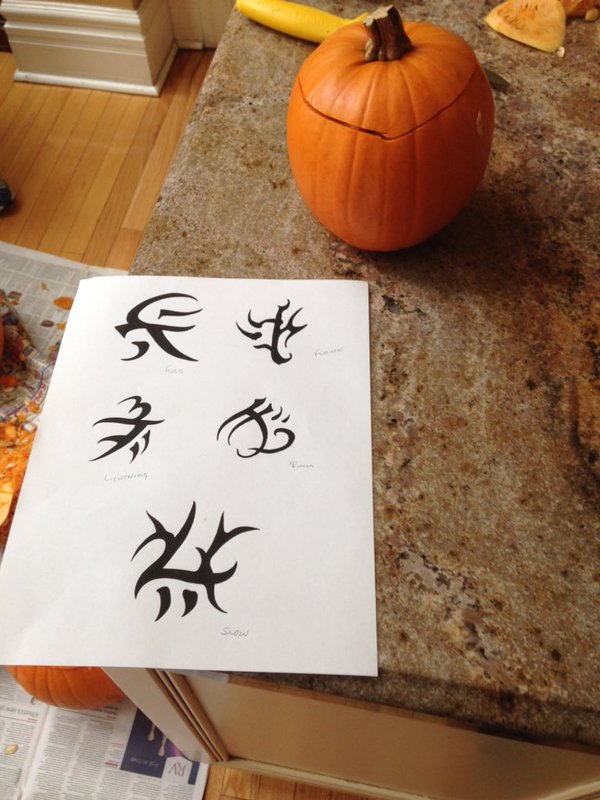 Then came the hard part. Marking up pumpkins and carving them is a labor-intensive process, but these turned out great!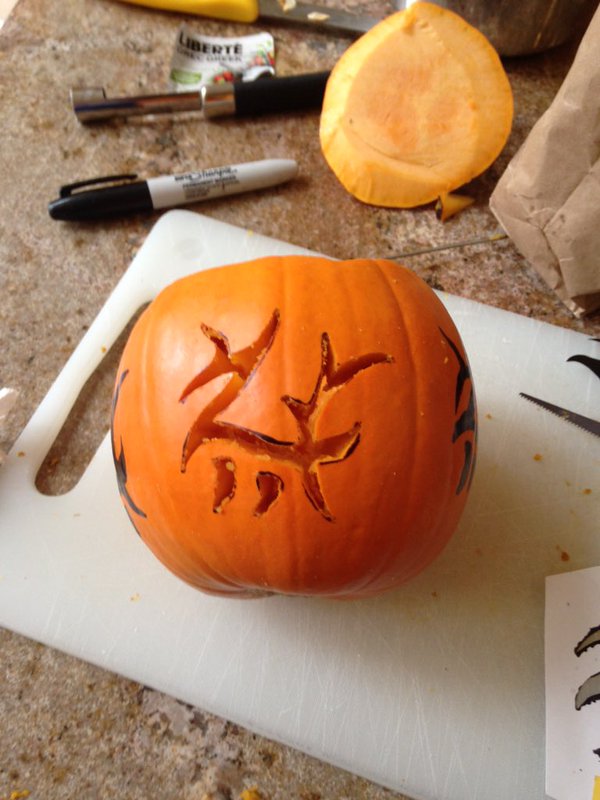 Seriously, look at how clean these lines are. Who knew we had an expert pumpkin-carver among Demon Cycle fans?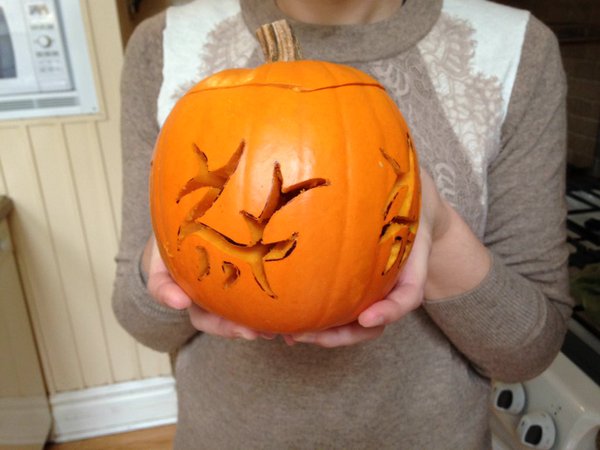 All the hard work definitely paid off. These snow wards look incredible when lit from inside: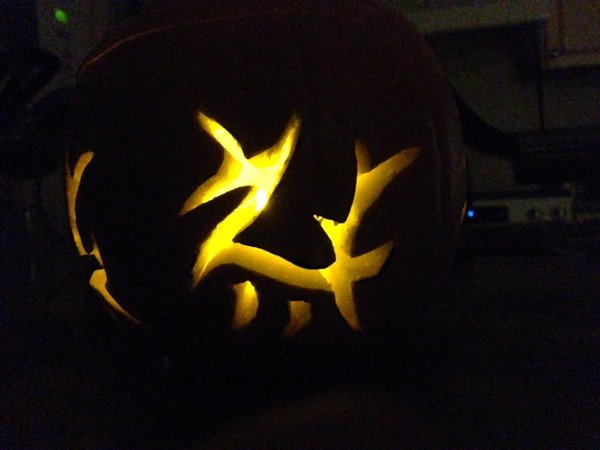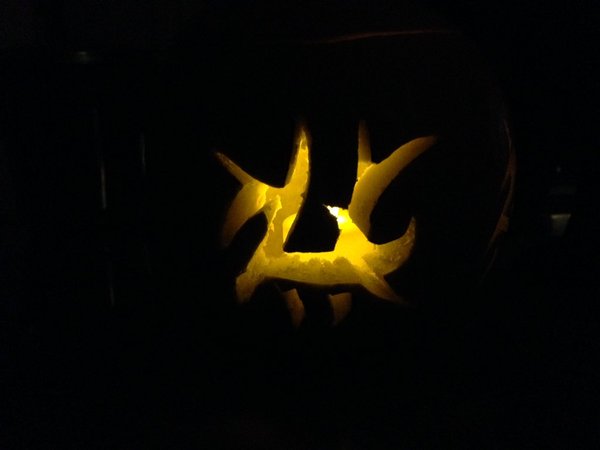 Gorgeous entry, Stefan!