Posted by Karen
Hey everyone! Today's entry is a flame demon with a flame ward!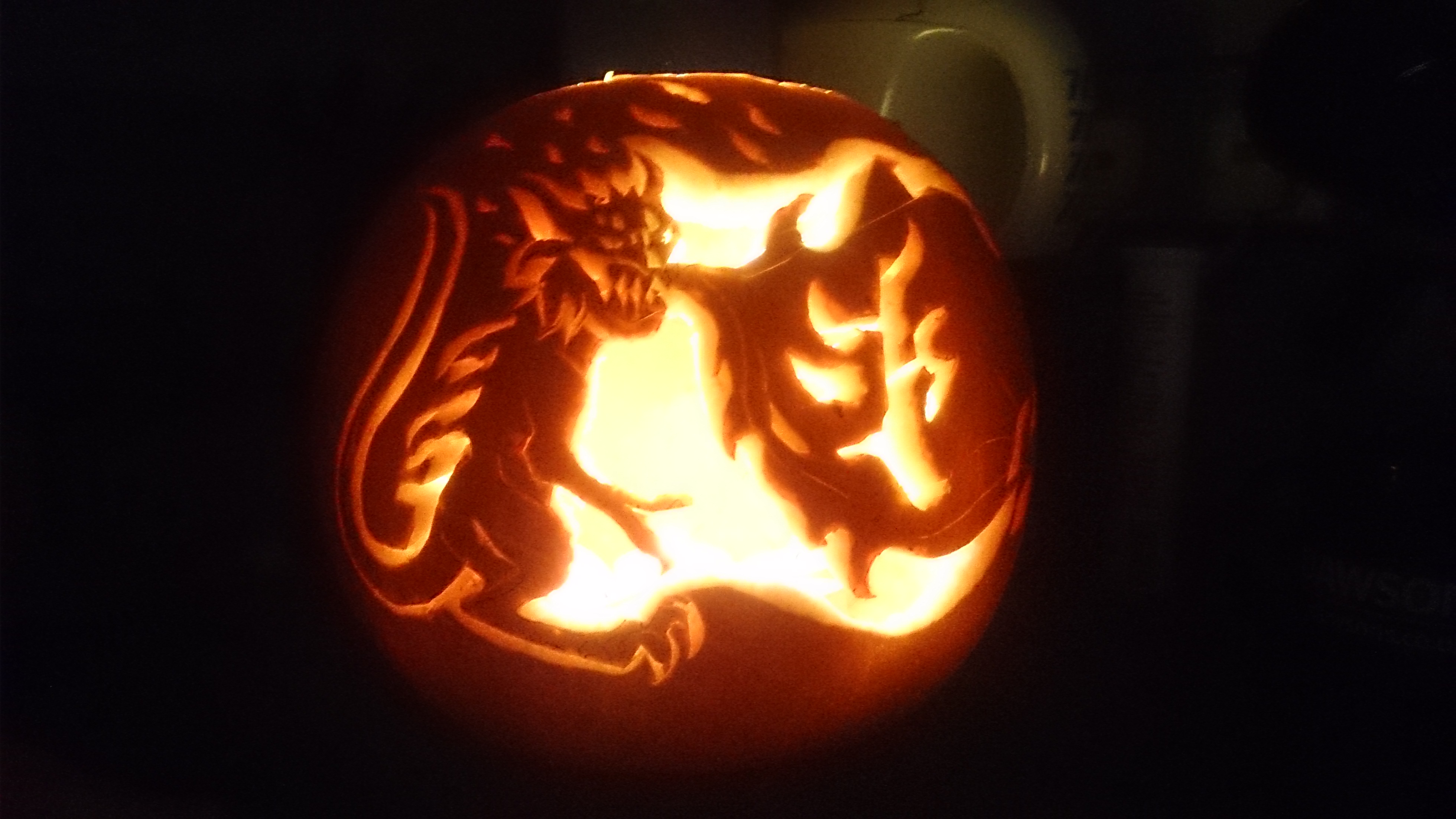 This is absolutely stunning. I can't even imagine how much time it must have taken to get the details right.  It looks amazing, all lit up and glowing like that. Plus having a fire inside definitely says flame demon to me!
Thanks so much to Katie for sending in this entry.