Posted by Karen
Hey everyone! Our Demon Cycle Pumpkin Contest is officially CLOSED for submissions. That being said, we still have a few to show off before choosing a winner. Today's fan has two entries in one!
Hope you recognize who my pumpkin is meant to be – she's a bit of a witch when using demon bones to cast her spells! -Carol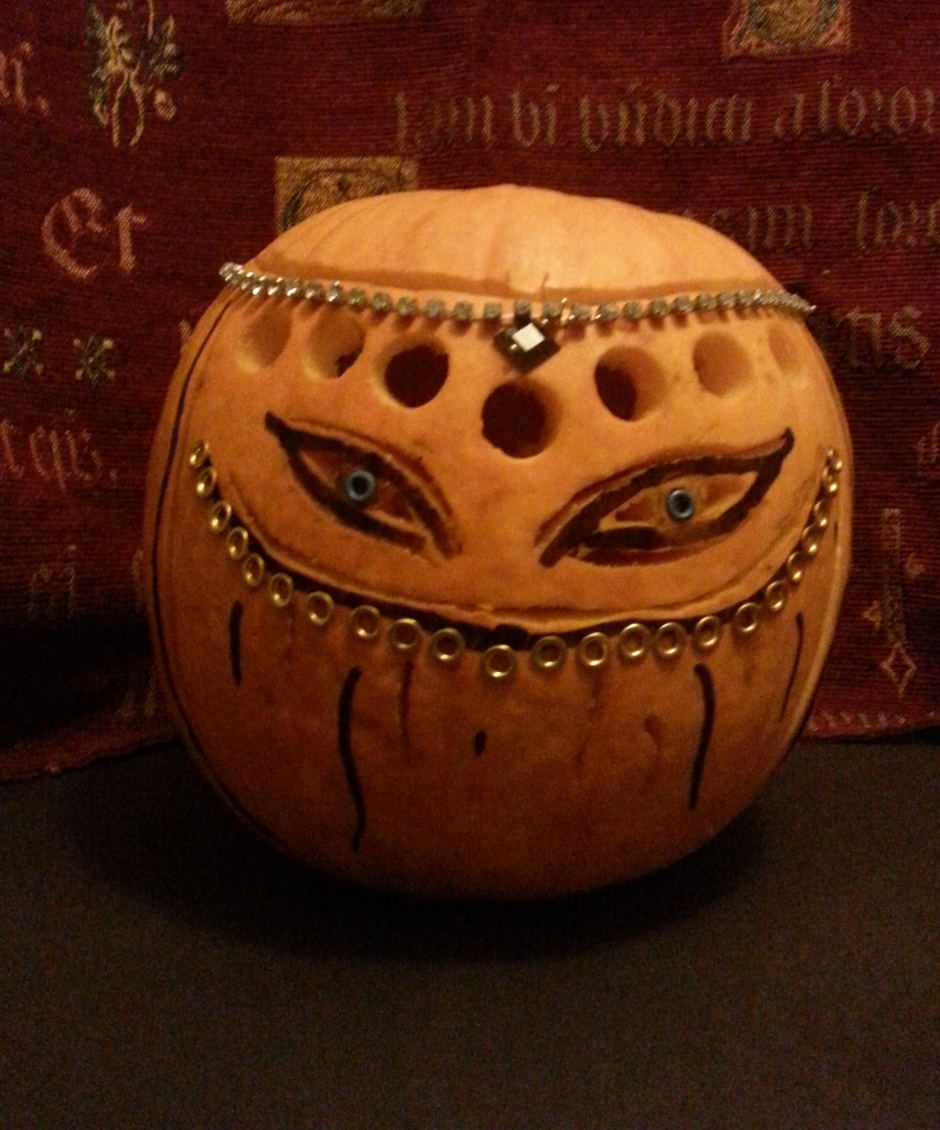 Those eyes really come alive in the dark! I feel like they're looking right through me.
Carol also sent in these fantastic pictures of her warded pumpkin!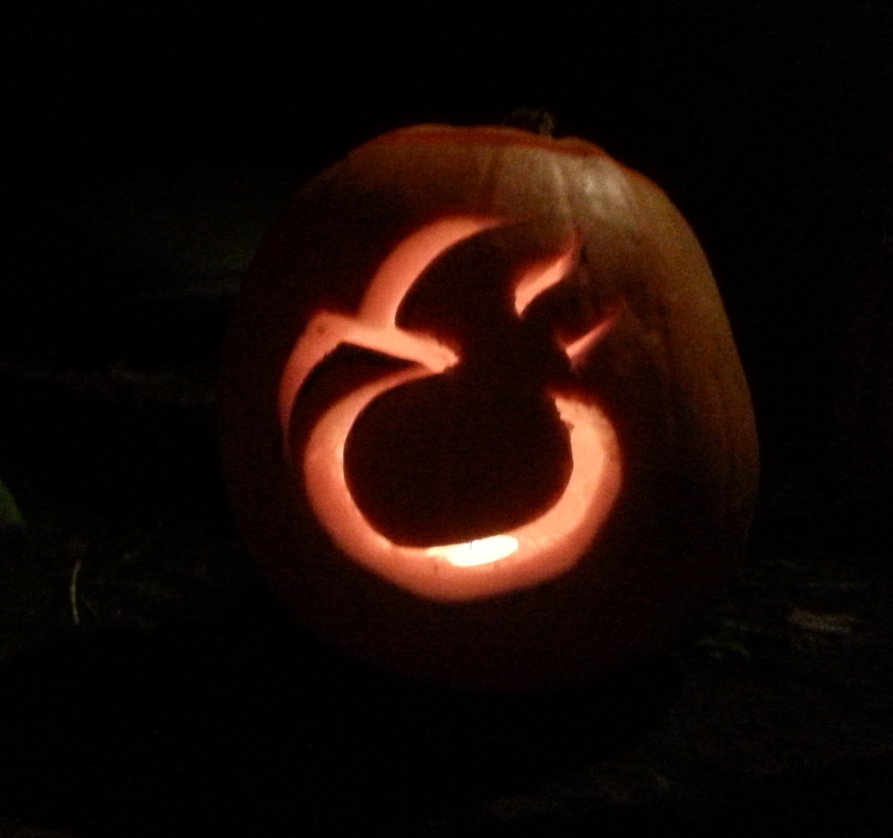 Absolutely incredible warding skills. Perfect for keeping mind demons away!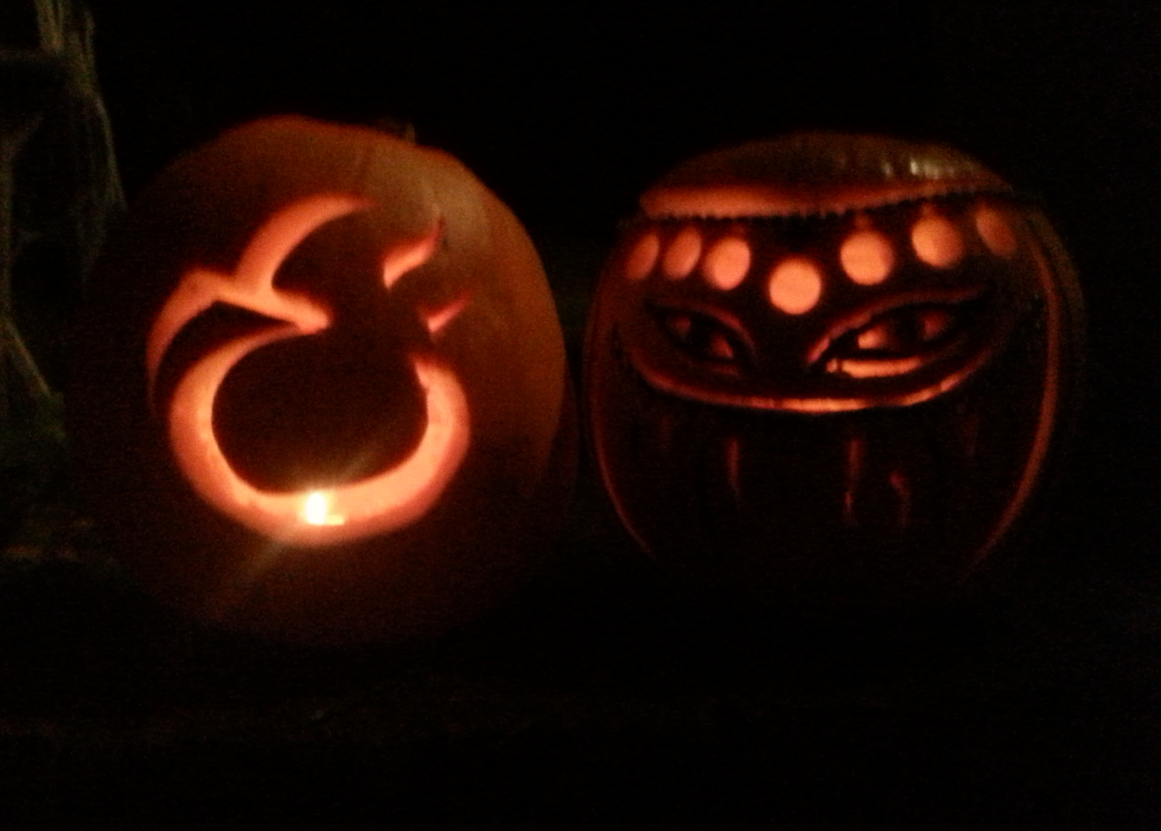 With these two pumpkins outside the door, corelings will think twice before messing with that house!
You can order your copy of The Daylight War here!