Posted by Karen
Hey everyone! A few weeks ago, Peat was at World Fantasy Convention 2015. It was an amazing time. Here are some of the highlights:
World Fantasy Convention started off on a high note (or should I say, high tote?) as the con was kind enough to gift Peat with this awesome tote bag.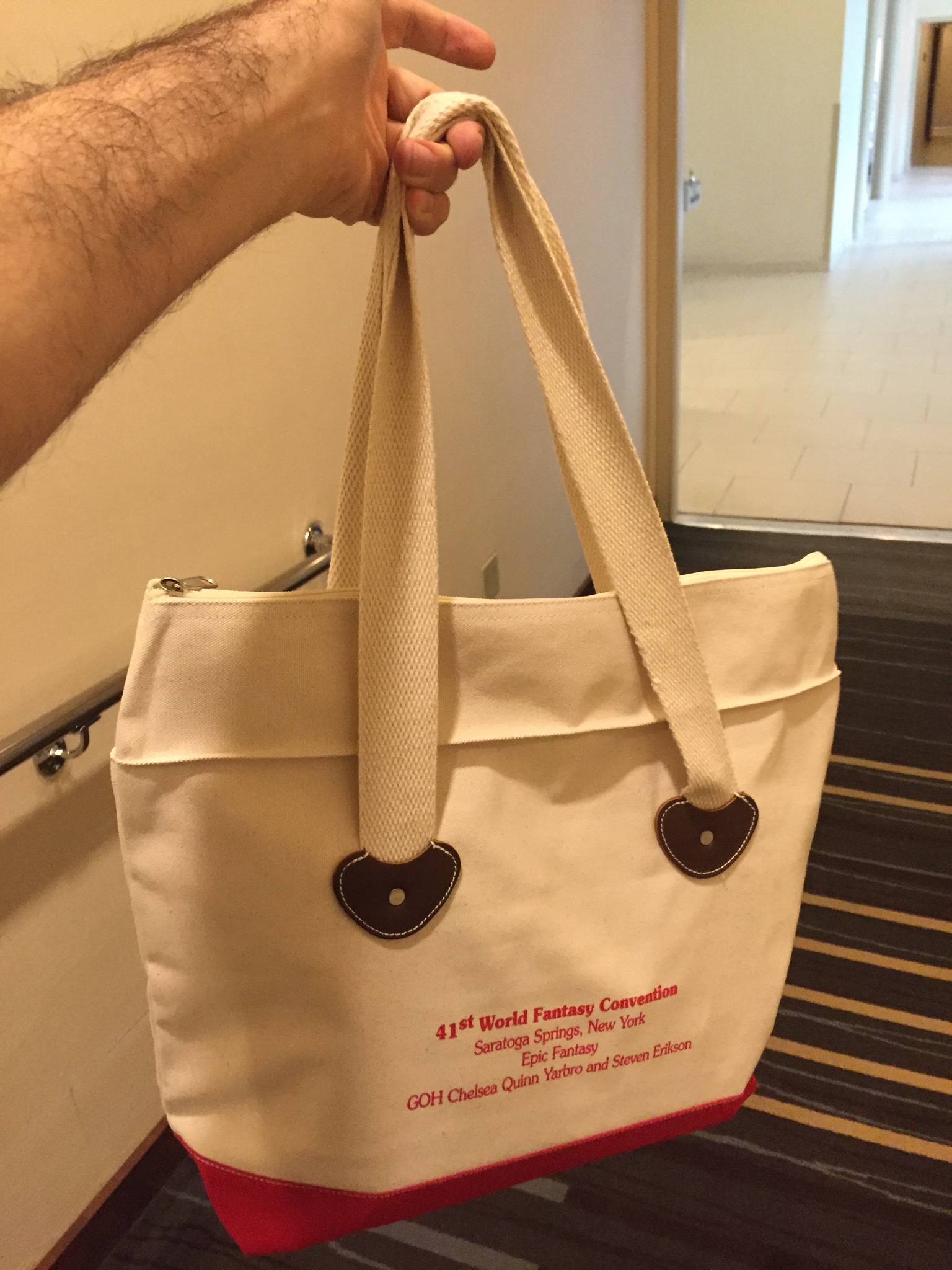 Peat spent some quality time with awesome people like Yanni Kuznia. Peeling bookplates is harder than you'd think!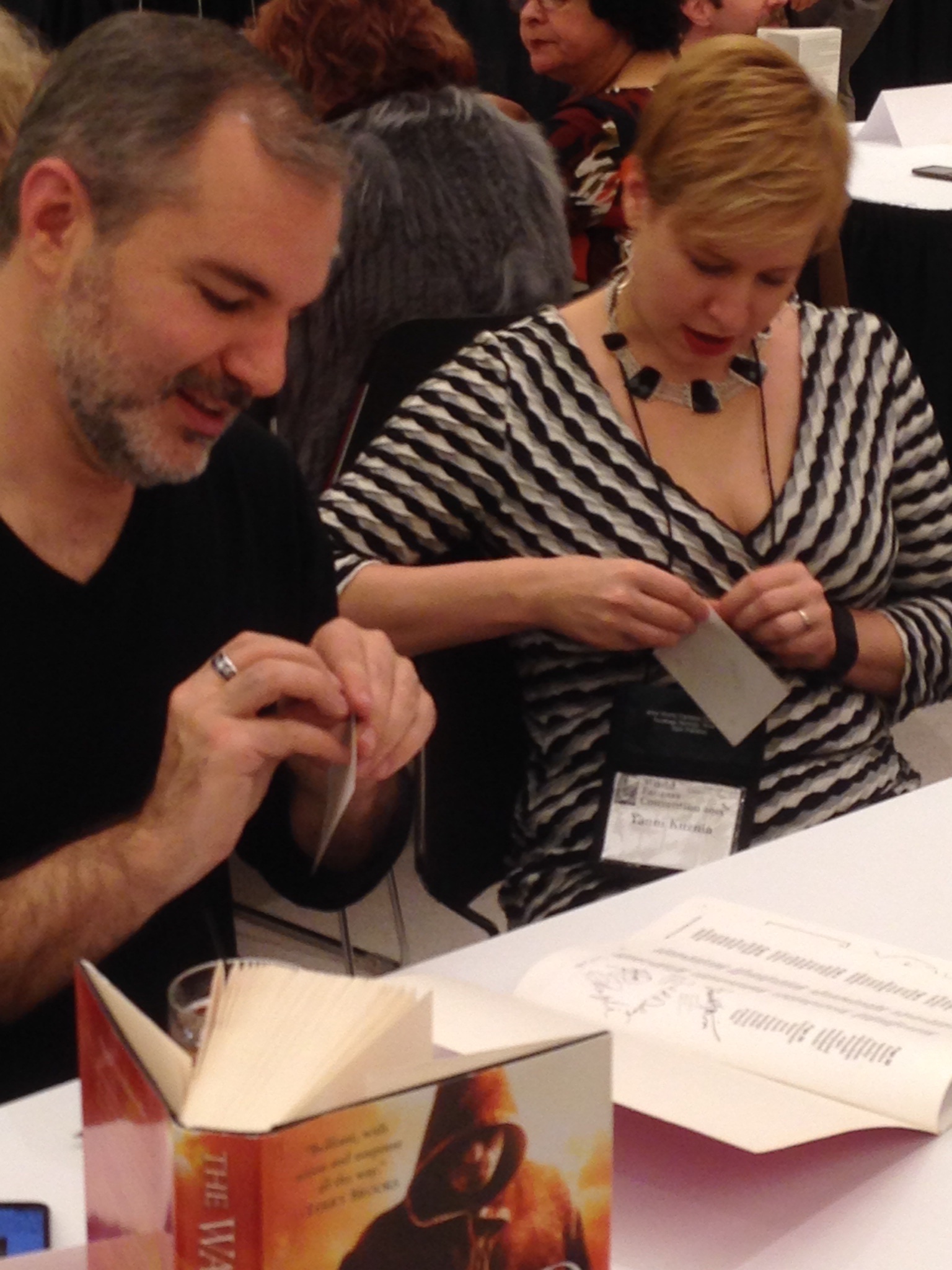 Scott Lynch stopped by to say a refined hello..
… and Peat popped over to the Manners & Mutiny launch event with one of my personal favorite authors, the lovely Gail Carriger!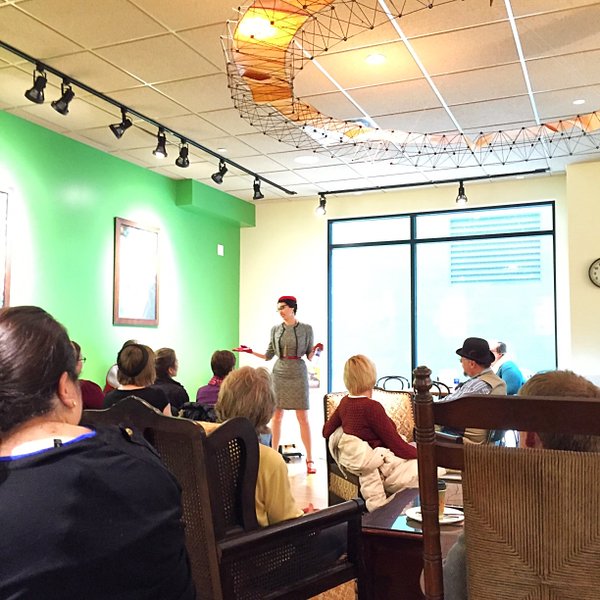 After a long day of convention time, what better way to unwind than with the best. Brunch. Ever.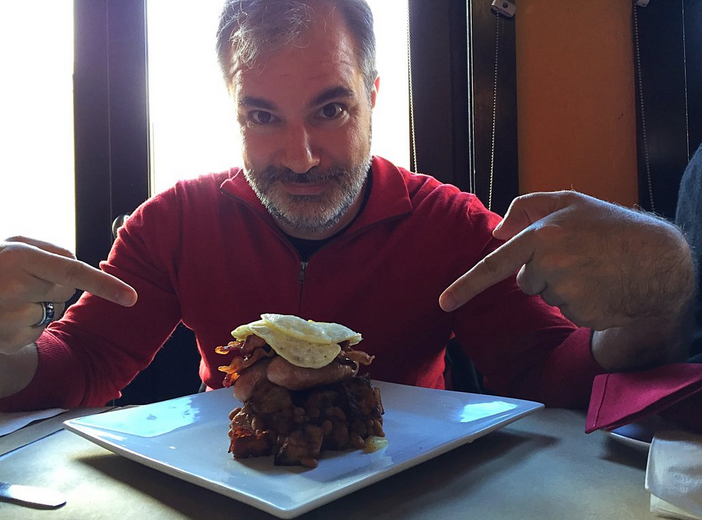 Thanks to everyone who came out and to World Fantasy Convention for hosting. It was completely awesome!
You can order your copy of The Warded Man here!