Posted by Karen
Hey everyone! We recently stumbled across a really interesting series of video reviews by Mariana at Chá de Prosa (roughly translated as Prose Tea). On her blog, Mariana covers dark and fantastical books:
"In Prose Tea, literature mixes with opinion which mixes with cinema which mixes with many other flavors of words"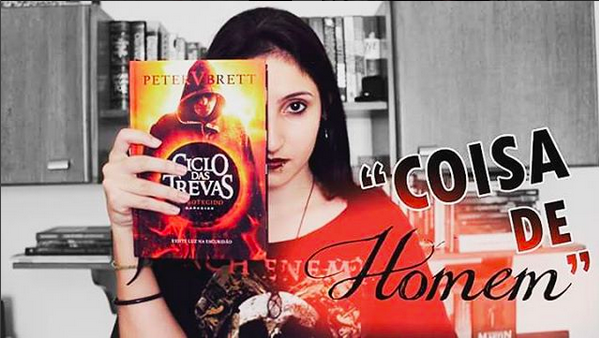 Mariana caught our attention when she put out a review of O Protegido discussing the role of women in The Demon Cycle:
Perhaps the most voracious readers of Fantasy literature have already been faced with the question "Where are the Fantasy female protagonists?". In a world crowded with Harrys, Bilbos, Ablons and Arlens, what is the real representation of female characters?
In this video, Mariana focuses on Leesha and a particularly controversial scene in The Demon Cycle. She also wrote a companion piece you can check out on her blog here. Please note that both the video and blog post are in Portuguese and contain spoilers.
Is Leesha a supporting character or a protagonist? Feel free to debate and let us know what you think. If you'd like to see more of Mariana's work, you can check out her Youtube channel and Instagram.
You can purchase O Protegido here!