Posted by Karen
Hey everyone! Our latest entry for the Skull Throne Paperback Contest is from long-time fan Róbert. You might remember his work with the epic Demon Cycle character creations in Skyrim as well as general awesomeness and geekery.
I would like to submit my entry for the Skull Throne Paperback contest. It is a drawing inspired by the demon dissection scene from The Desert Spear, and also by "The Anatomy Lesson of Dr. Nicolaes Tulp" by Rembrandt. I've started working on it sometime in last October, and the current contest really helped me in finishing the picture.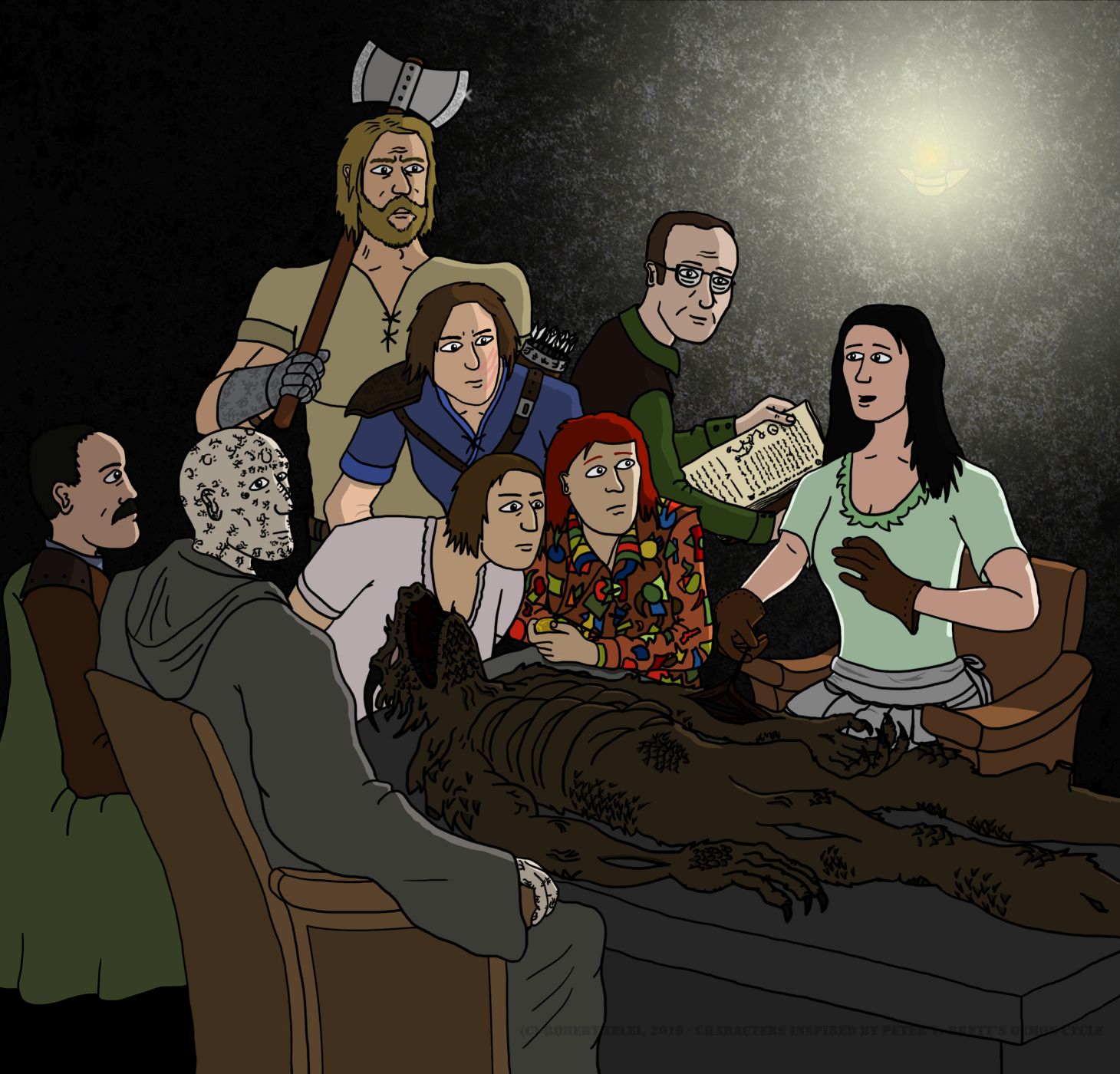 This is both disgusting and fascinating. I love it. My favorite part is definitely the demon, I mean, c'mon, just look at that thing! It's obviously dead and I'm still getting the willies.
I also adore Rojer's motley. Because jongleurs are actually the coolest.
Thanks so much to Róbert for sending this in! Róbert isn't just a creative fan, he's also a badass gamer. If you're into that sort of thing, maybe think about checking out his Twitter and Youtube.
Remember the Skull Throne Paperback Contest ends on the 26th. If you'd like to enter and get your own art featured in on the blog, you must send your submission to contest@petervbrett.com.
Good luck!