Posted by Karen
Hey everyone! The Skull Throne Paperback Contest is officially over, but we have a few more entries to show off before announcing the winners. We're thrilled at all the creativity that went into these submissions. Seriously. Fans of The Demon Cycle are the best fans.
First up, we have an amazing drawing of Arlen (or should I say Arlens?) sent in by Eve. Check it out!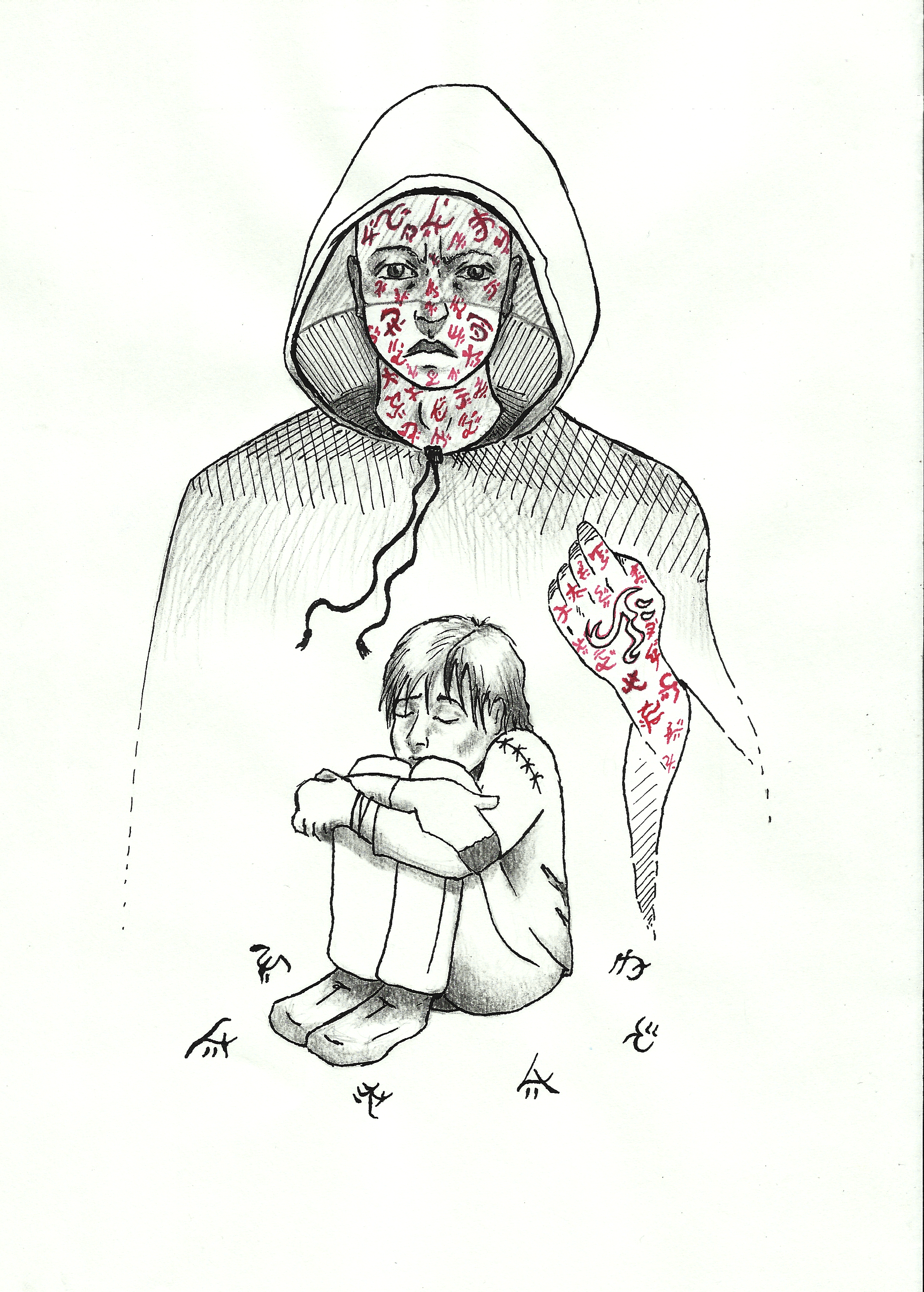 This is an awesome. The expressions are great and I love how small and vulnerable young Arlen looks inside his ward circle. Plus I'm a sucker for cross-hatching. It's obvious a lot of effort was put in, especially with all those individual wards! Absolutely fantastic drawing.
Our next submission was sent in by Hannah: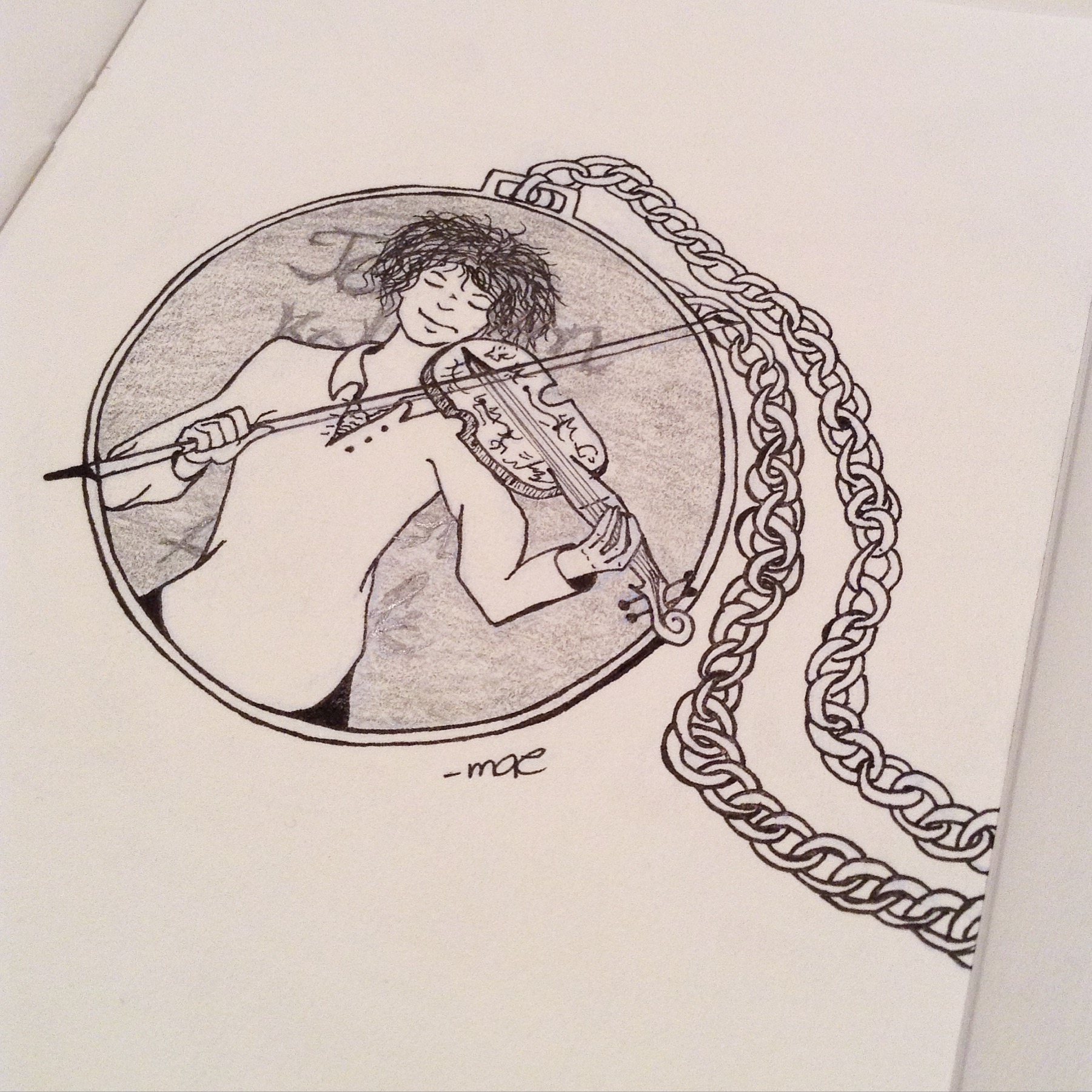 Attached is my entry for this UK cover of Skull Throne. Seeing as it's for this specific book, I decided to dedicate this entry to Rojer Halfgrip Inn.
The sketch I had illustrated is of Rojer peacefully playing his fiddle inside his medallion, which he carries at all times. I chose to represent one of my favourite characters from this series alongside the people that meant so much to him, carved onto this metal. I hope you like it.
Seriously gorgeous work here. The layout is great and I'm especially impressed with the detailing on the fiddle.
Thanks so much to Eve and Hannah for sending in their entries! This contest yielded some truly spectacular works of art. Both these pictures are stunning and there's still more to come! Look forward to one last batch of stellar submissions soon. As of today, the plan is to have winners announced next week.
 You can get the 4-book Demon Cycle Kindle Bundle here!