Posted by Karen
Hey everyone! Today marks the last round of entries for our Skull Throne Paperback Contest contest before we pick the winners. This contest has been awesome until now and it's not over yet! See what our final entrants have made (Spoiler: it's pretty cool!).
Our first submission of this bunch is a two-for-one from a Hungarian fan. Júlia sent in a picture of the vest she warded for her dog as well as a truly epic photo manipulation: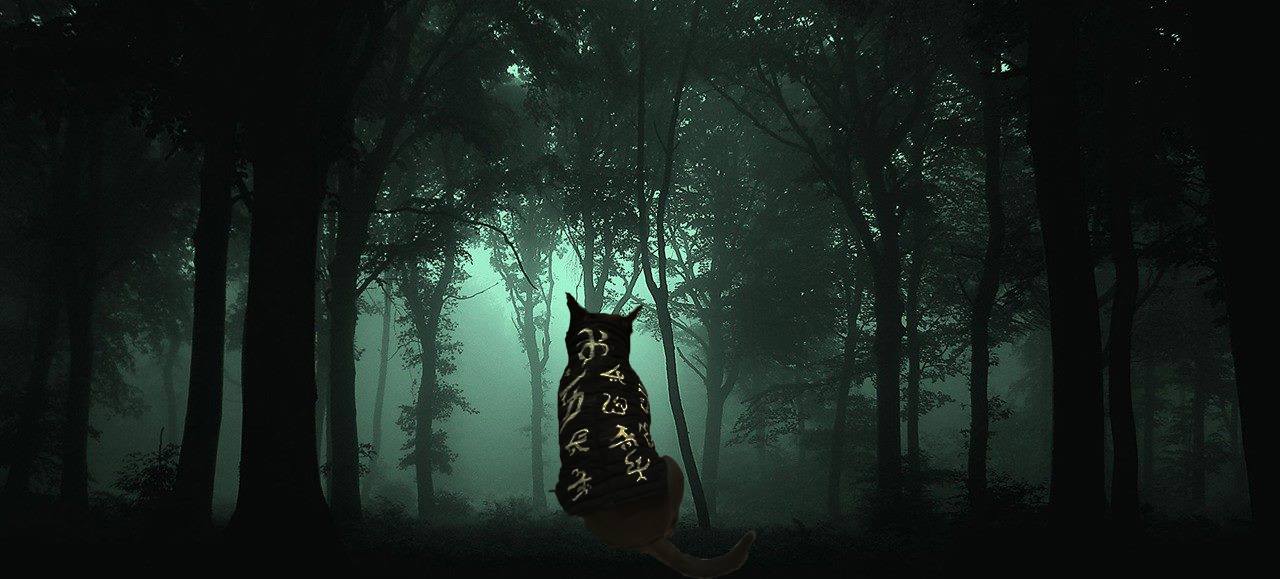 In the darkest night, sorrounded by corelings, our only hope is Blue Bales, the Warded Dog.

(No dogs were harmed in the making of this picture :D)
Great craftsmanship, Júlia! The flow of the symbols are perfect. With those wards glowing in the night, Blue Bales will be the fiercest demon hunter on four legs. Absolutely gorgeous work. And stylish too!
Next up is István's awesome poem. Check it out!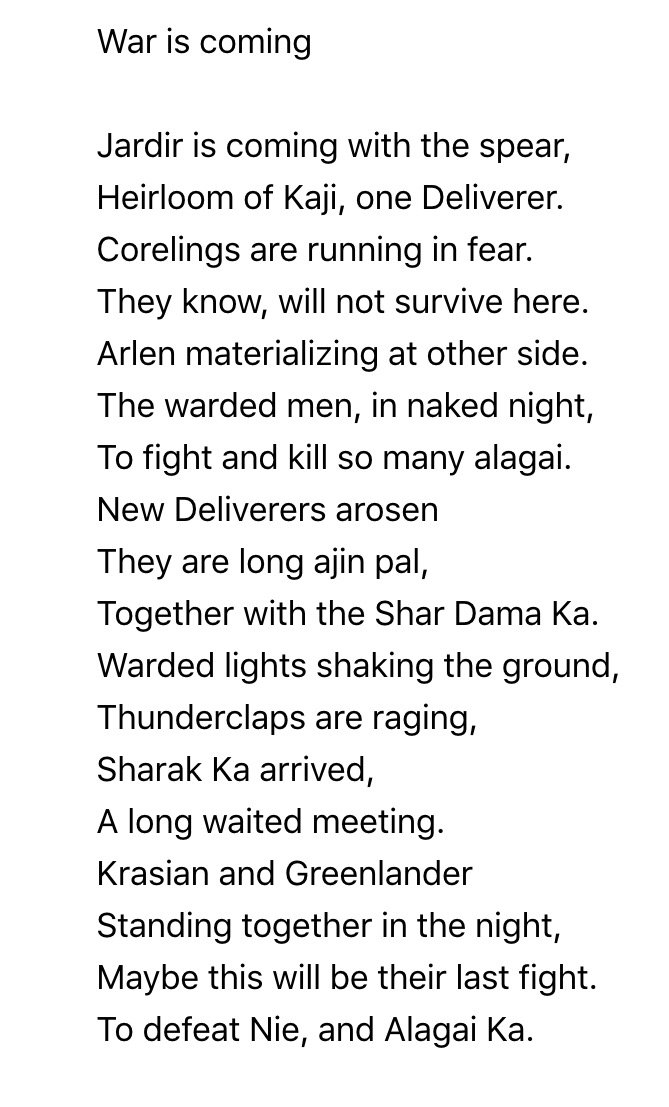 This is the only piece of writing we got for the Skull Throne Paperback Contest and it didn't disappoint. Great job, István!
Our final submission is from Rosa, who sent in this gorgeous painting entitled Waiting For Sunset: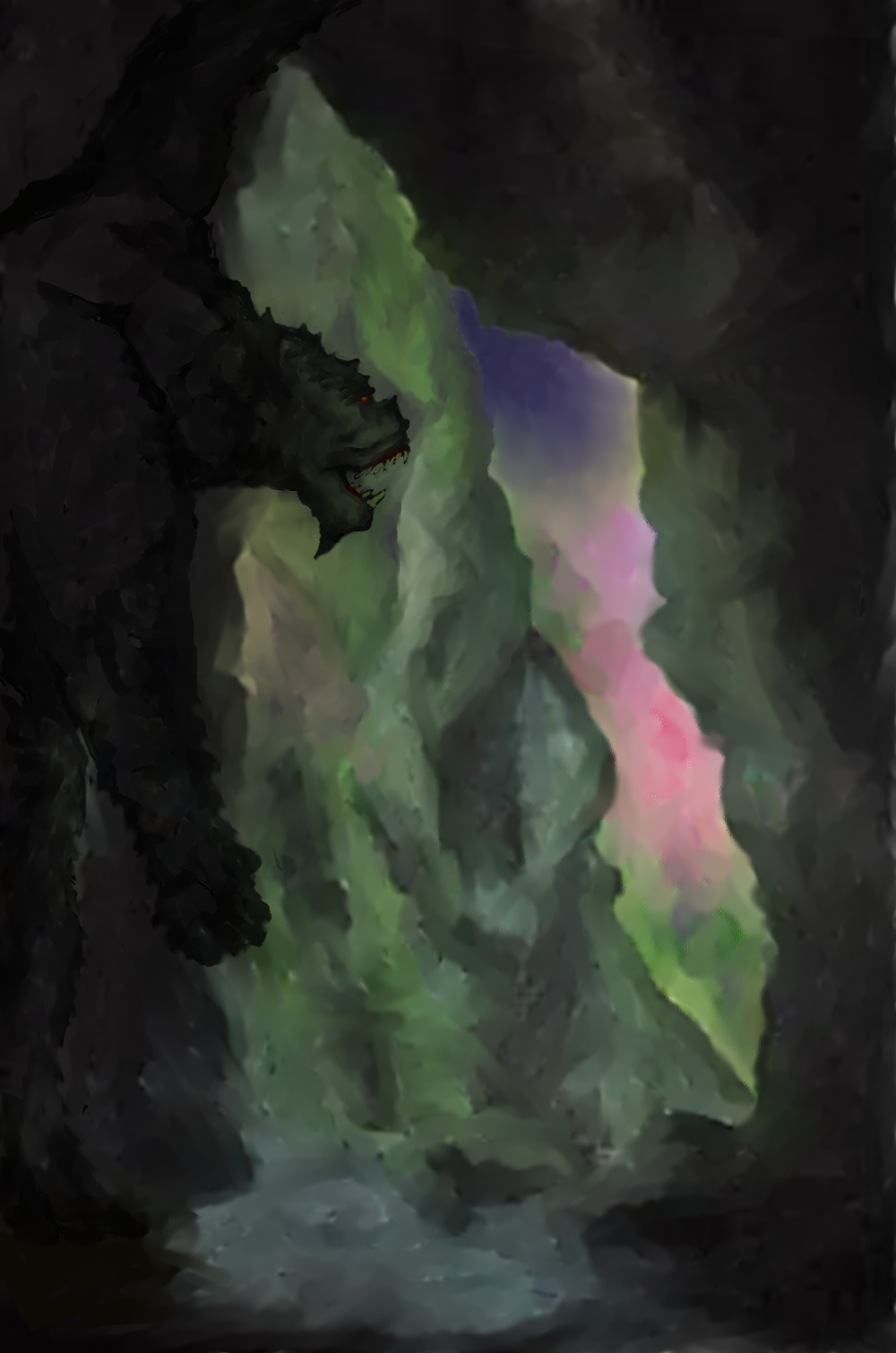 The use of color is amazing! From the dark grays and red eyes of the demon to the bright pink pastels of the setting sun. It shows the final moments before a demon goes out to hunt. Great job, Rosa!
With this post up, we've got all the entries for the Skull Throne Paperback Contest contest accounted for. A huge thanks to everyone who sent in their work, we love seeing all the amazing creativity and effort you've put into your submissions. The winners for this contest, as well as Peat's Selfie Contest on social media, will be announced next week!
You can get the 4-book Demon Cycle Kindle Bundle here!