Posted by Karen
Hey everyone! Want to get your hands on a special ultra-rare signed and numbered copy of Unfettered? Well you're in luck!
We're excited to share an online auction currently going on for one of these ultra-rare editions. Head over and check it out!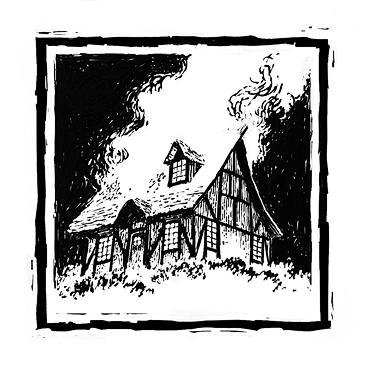 (art by Todd Lockwood)
Unfettered contains Peat's short story Mudboy. The anthology contains the origins of Messenger's Legacy and Briar's unique point of view. This is where it all began…
If that doesn't grab you, there's a whole host of wonderful writing from other wonderful writers. Here's an overview of awesomeness:
– Foreword by Patrick Rothfuss
– Introduction: On Becoming Unfettered
– Imaginary Friends by Terry Brooks
– How Old Holly Came To Be by Patrick Rothfuss
– The Old Scale Game by Tad Williams
– Game of Chance by Carrie Vaughn
– The Martyr of the Roses by Jacqueline Carey
– Mudboy by Peter V. Brett
– The Sound of Broken Absolutes by Peter Orullian
– The Coach with Big Teeth by R.A. Salvatore
– Keeper of Memory by Todd Lockwood
– Heaven in a Wild Flower by Blake Charlton
– Dogs by Daniel Abraham
– The Chapel Perilous by Kevin Hearne
– Select Mode by Mark Lawrence
– All the Girls Love Michael Stein by David Anthony Durham
– Strange Rain by Jennifer Bosworth
– Nocturne by Robert V.S. Redick
– Unbowed by Eldon Thompson
– In Favour with Their Stars by Naomi Novik
– River of Souls by Robert Jordan & Brandon Sanderson
– The Jester by Michael J. Sullivan
– The Duel by Lev Grossman
– Walker and the Shade of Allanon by Terry Brooks
– The Unfettered Knight by Shawn Speakman
Yeah. It's that cool. The auction ends on March 11th, so there's still time to cast your bids.
You can get your copy of Messenger's Legacy from Subterranean Press here!