Posted by Karen
Hey everyone! So far we've recapped Vienna and Luneburg on Peat's German tour… Next stop was the beautiful city of Berlin!
Before even leaving the train station, Peat made a quick stop to the Relay book store in order to sign their copy of Skull Throne: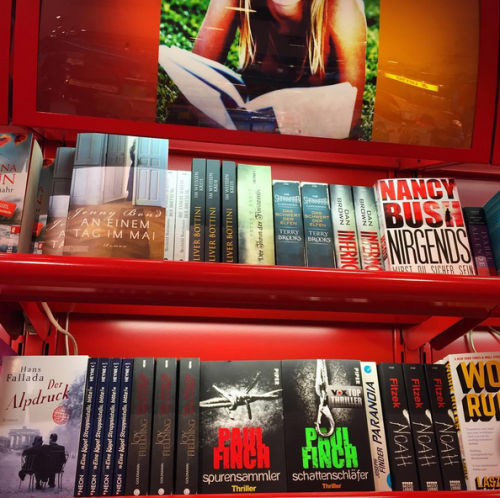 Peat arrived at the beautiful Radisson Blue hotel for a quick breather. This was the view from his room (click on the image below for a quick video of his first moments there).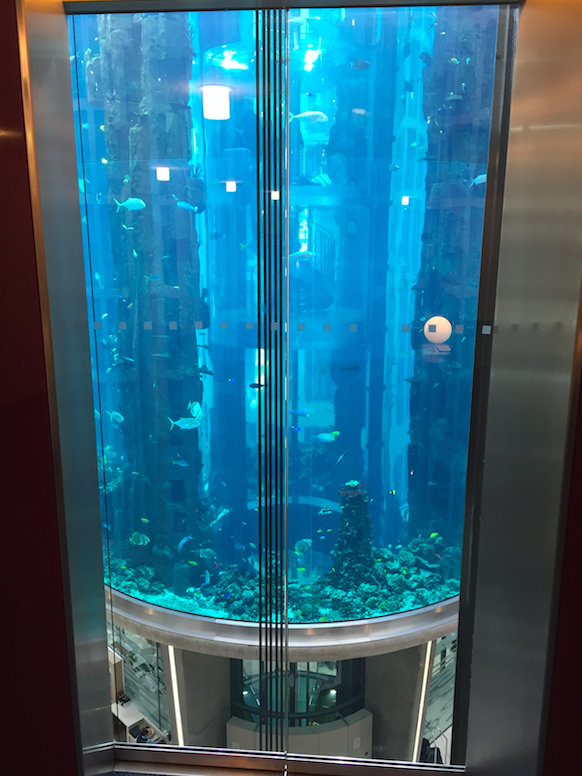 Peat's signing took place at the Water Tower. Which was, you guessed it, an actual water tower. A bunch of people showed up and Peat took some time to show off all his awesome fans: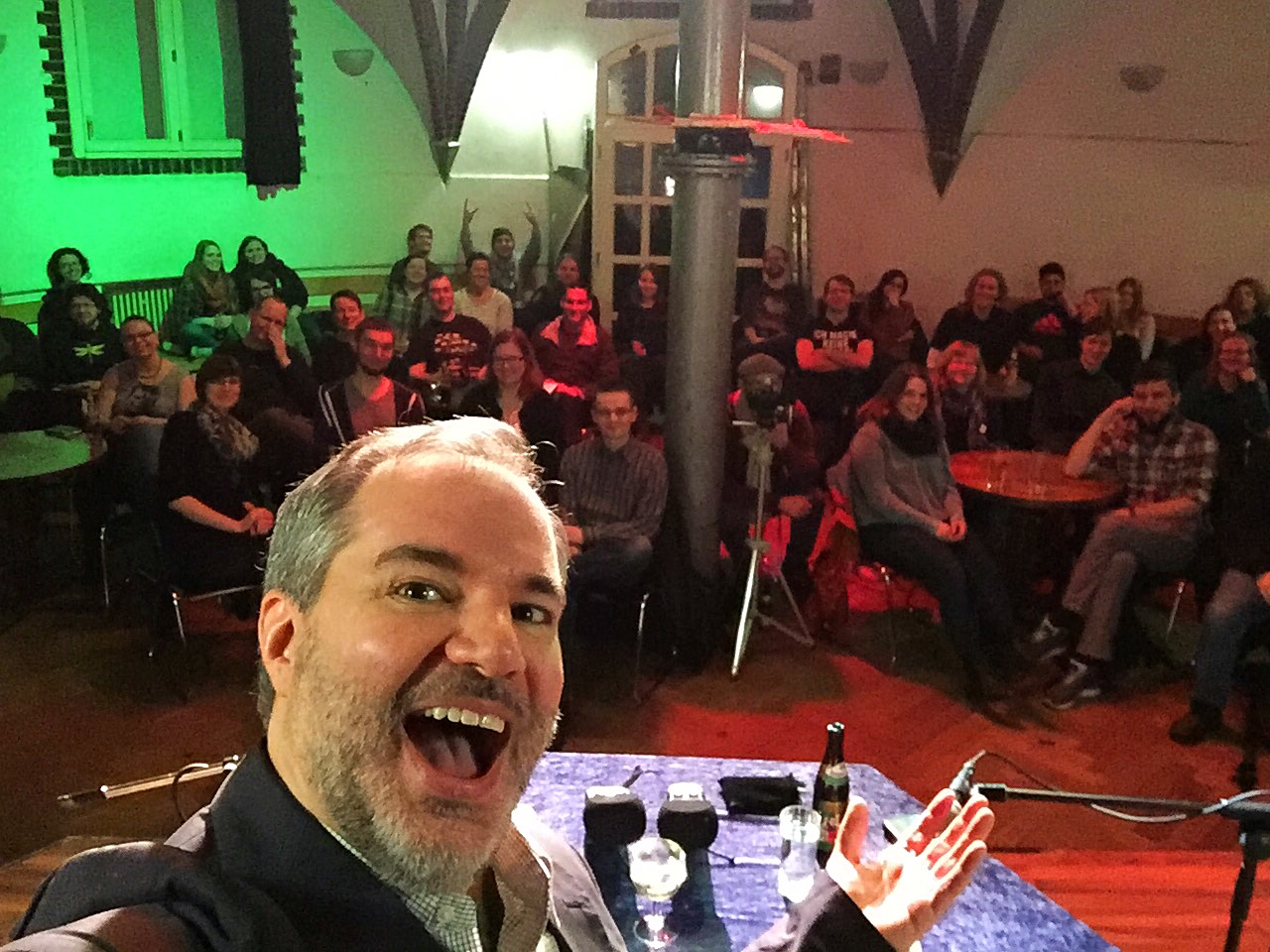 He needed a pano to get everyone in the frame:

After Q&A's was some one-on-one time. Peat had a blast taking selfies, signing German versions of his books, and hanging out with his fans: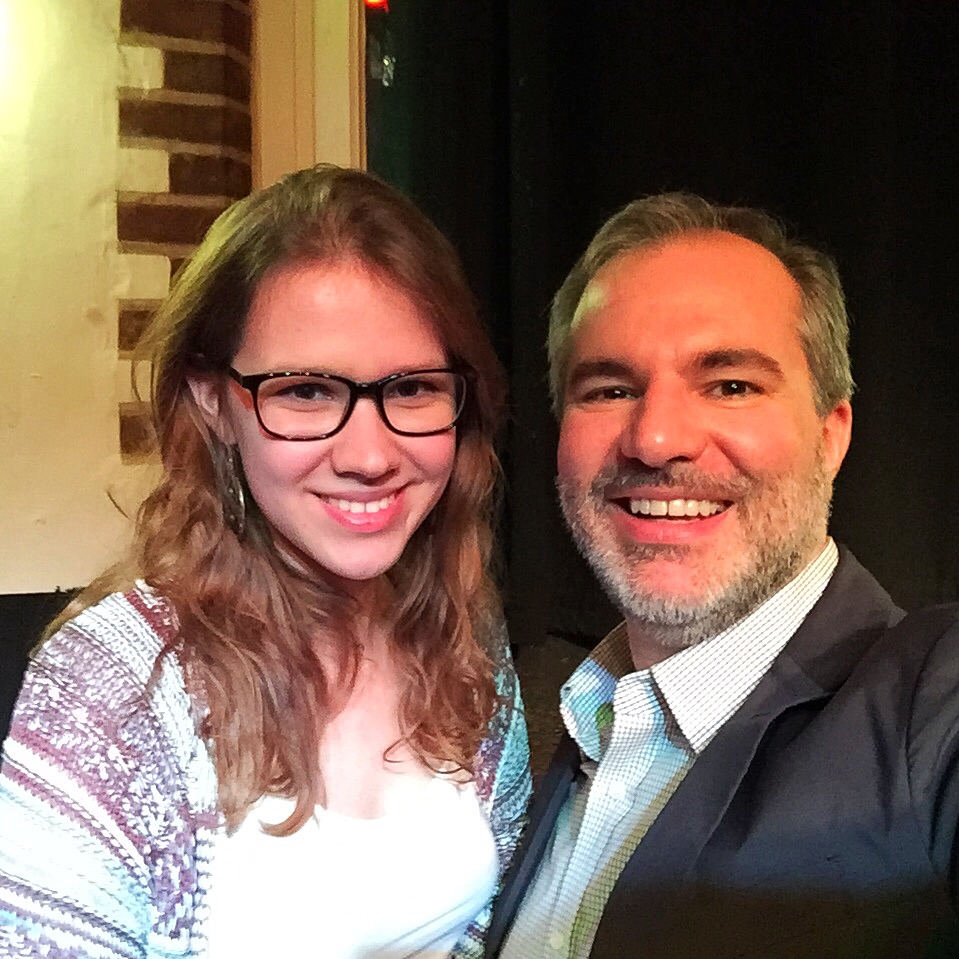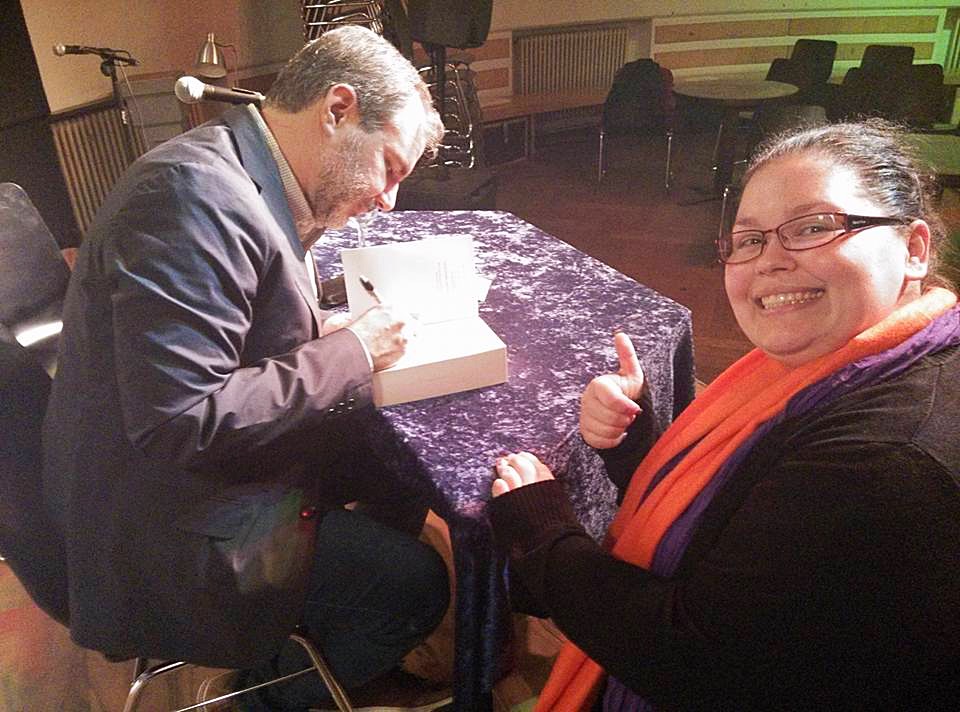 Thanks so much to everyone who came out! The Water Tower in Berlin was great in helping to organize this event.
Want some cool warded jewelry? Peat's line at Badali is currently on sale here!