Posted by Karen
Hey everyone! The Dream Covers Exhibition is just what it sounds like. And it is AWESOME. Here's how it's going down…
Lauren Panepinto is curating a gallery show where famous professional artists paint their "Dream Covers". They pick beloved novels and re-imagine covers for them. Artist Allen Williams (who, among other things, designs Kaiju for Pacific Rim) chose to do Warded Man.
Peat dragged Myke Cole to see it while they were in town for Emerald City ComiCon and it was seriously amazing: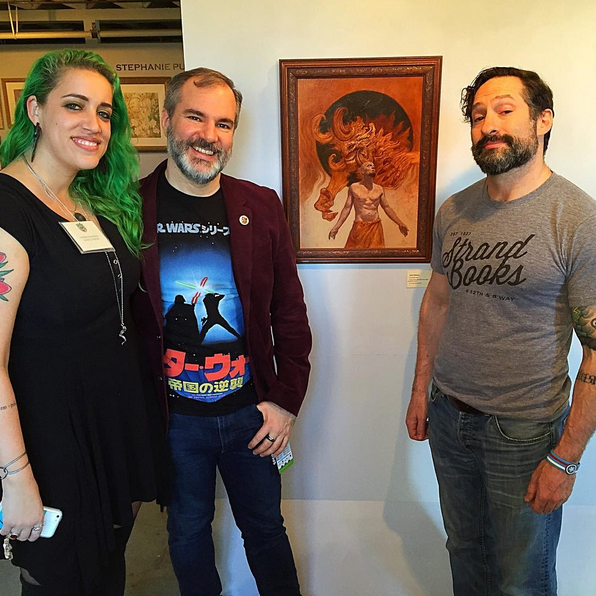 Thanks so much to Lauren for putting this all together. We'd also like to give a special shoutout to Julie Baroh and the rest of the Krab Jab Crew for their help in making it happen!
Dream Covers a must-see show. If you're in Seattle, it's definitely worth checking out.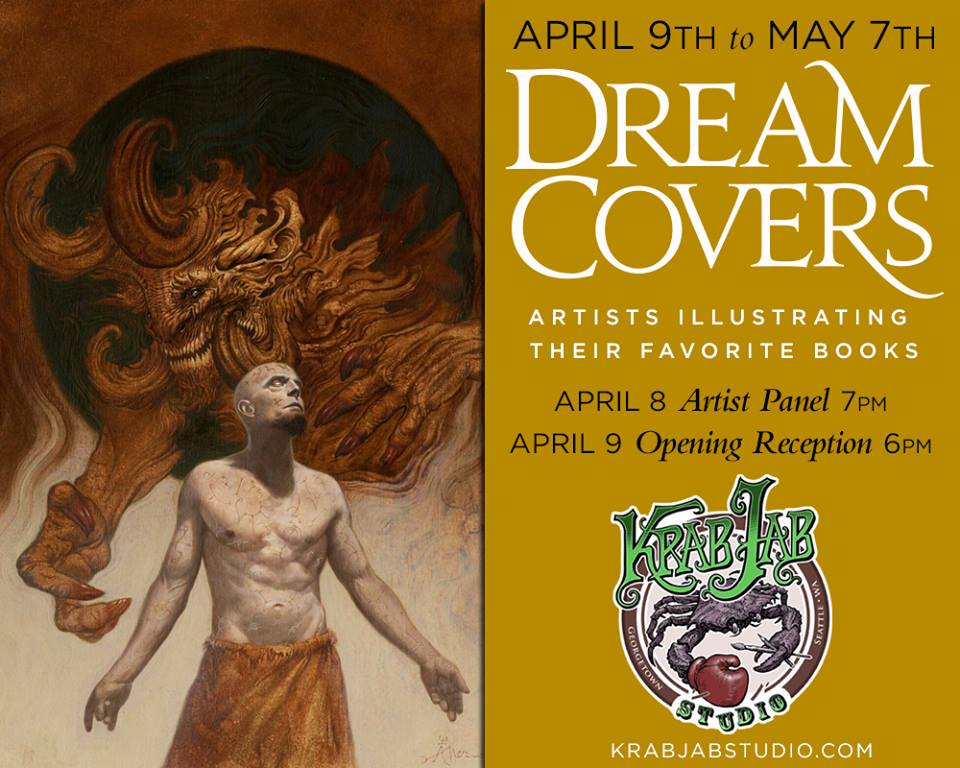 Featured artists include: Marc Scheff, Tran Nguyen, Rebecca Yanovskaya, Jeremy Wilson, Laurie Lee Brom, Brom, Wylie Beckert, Dan Dos Santos, Dave Palumbo, Scott Fischer, Allen Williams, Chris Buzelli, Rovina Cai, Vanessa Lemen, Winona Nelson, Julie Bell, Boris Vallejo, Anthony Palumbo, and Kimberly Kincaid.
The Dream Covers Exhibit runs from April 9th to May 7th. For more information, visit their official website.
Demon Cycle jewelry is on sale for the rest of April. You can check it out here!