Posted by Karen
Hey everyone! Peat was at Emerald City ComiCon a few weeks ago and it was AMAZING. Here's how things went down…
Kicking off the convention right, Peat headed over to the Badali booth where he met up with Katelyn, Venetia, and Sam. Signings and awesomeness ensued.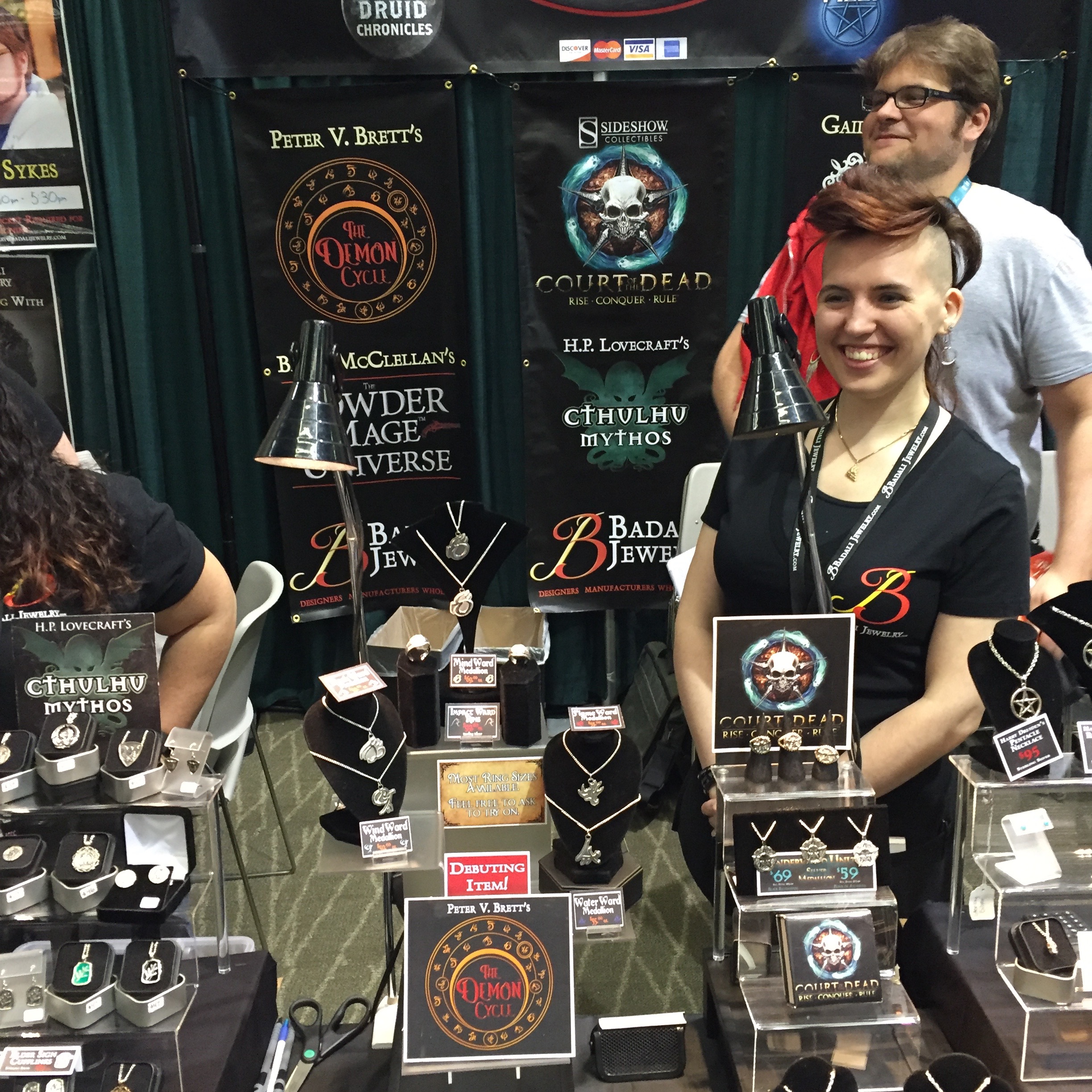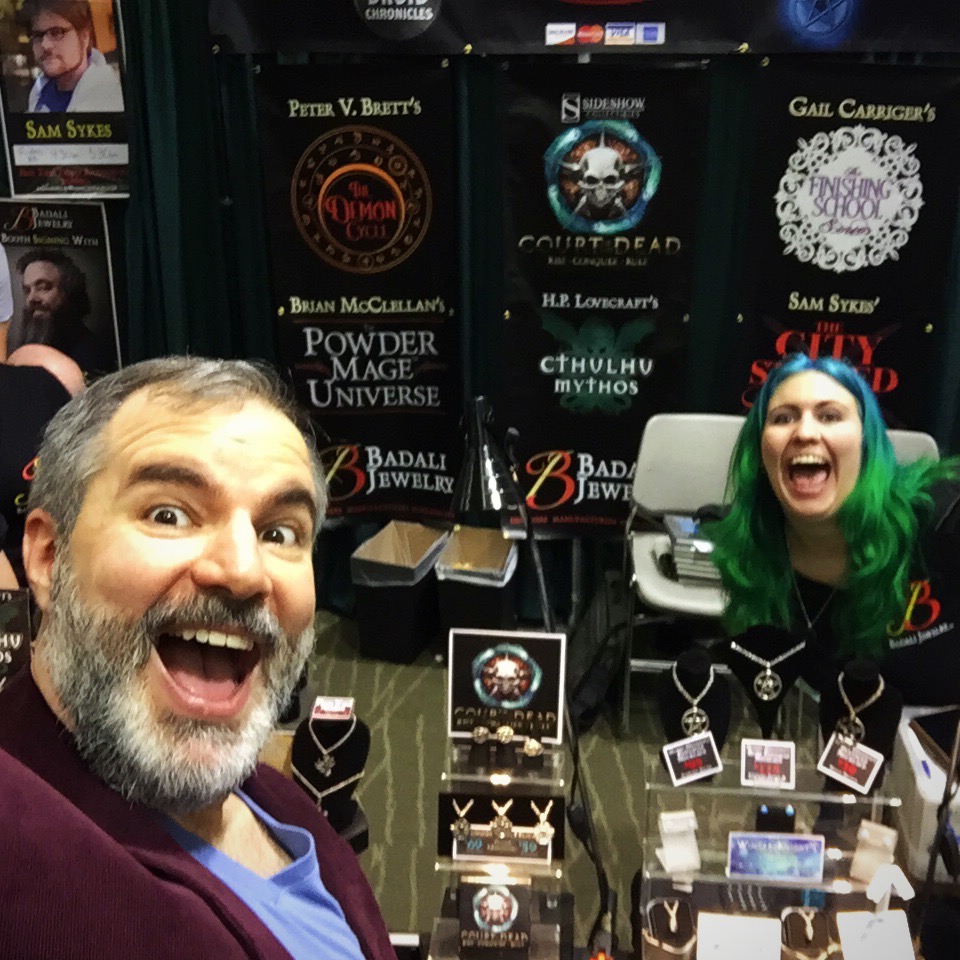 The people at Badali are in charge of Peat's Warded Jewelry line. Check out this fantastic display they had! Demon Cycle swag is the best swag.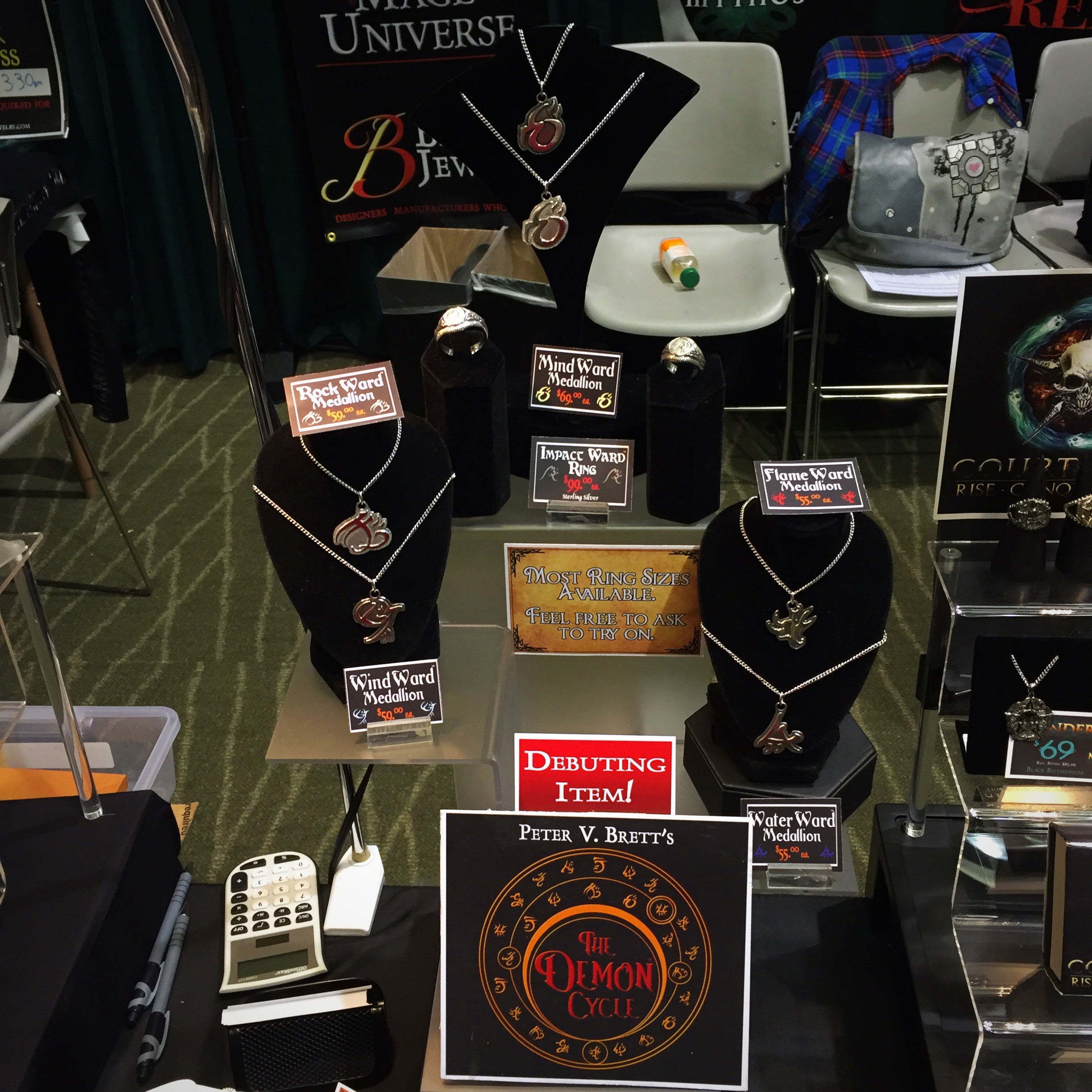 If you didn't get a chance to stock up at ECCC, fear not! You can head over to their website here. Merch includes Flame, Mind, Rock, Wind and Water medallions as well as a choice of three different Impact Rings.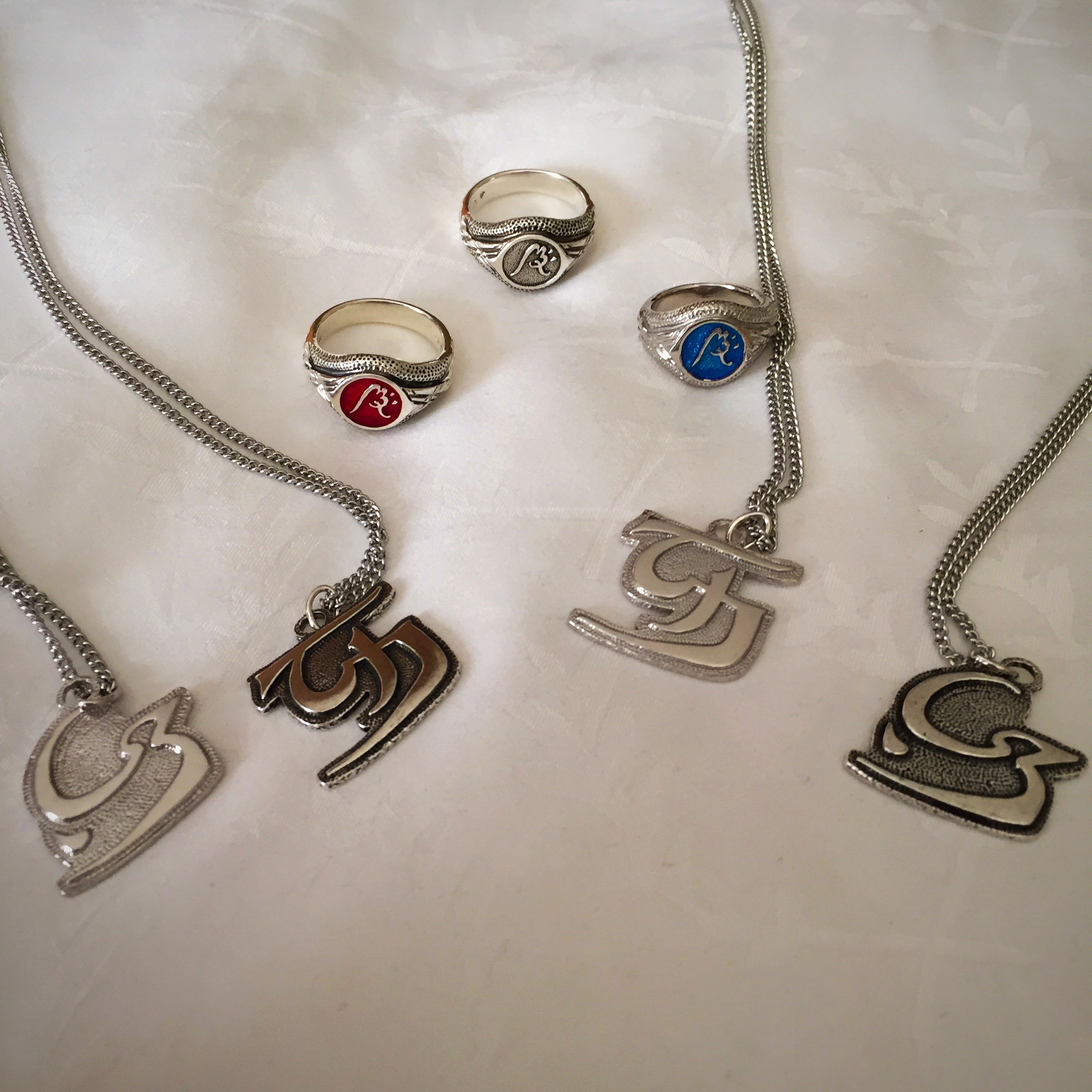 Next up were panels and more signings! Here are some shots from Peat's panel 'What's New From Del Rey Books?'…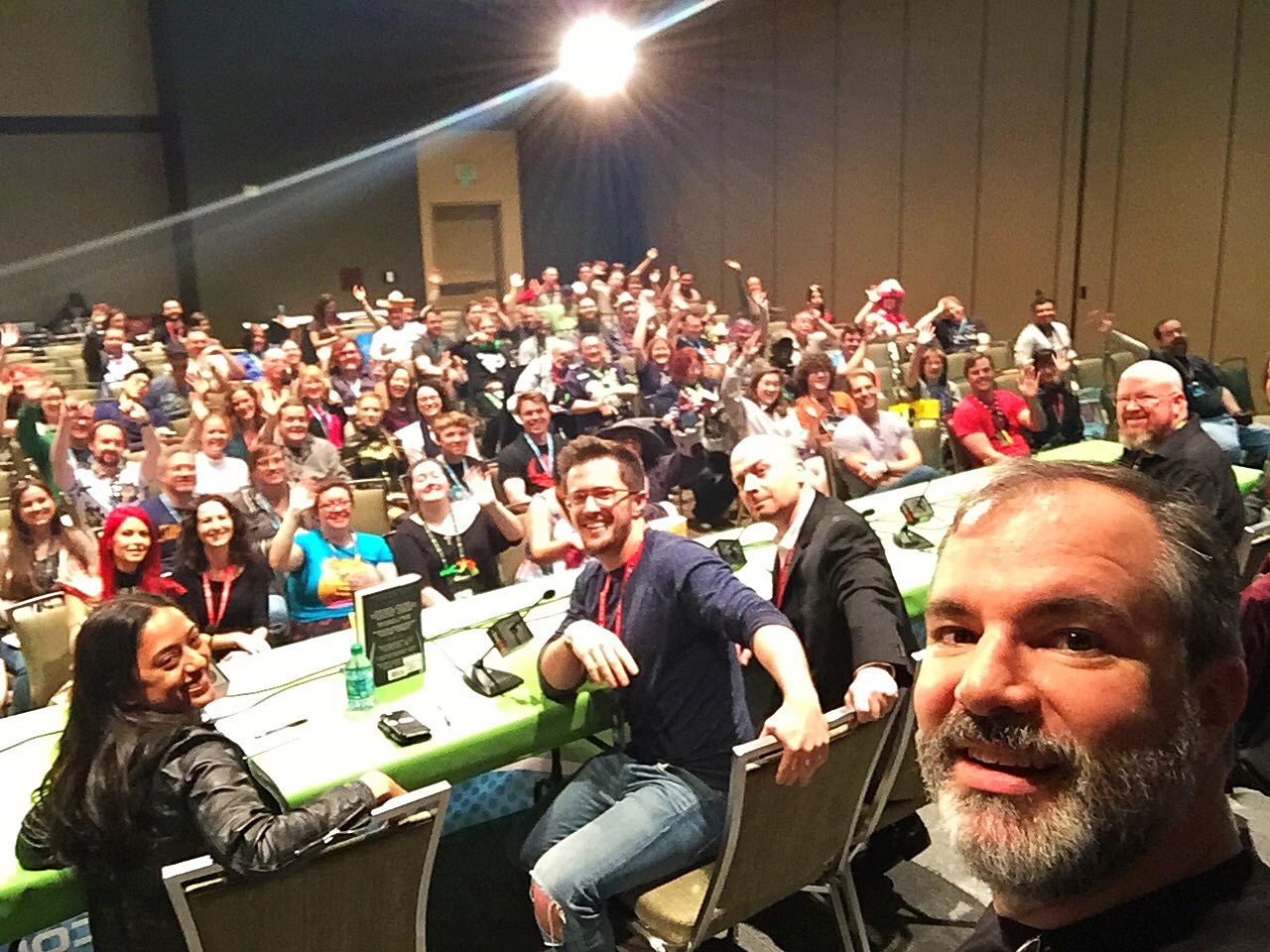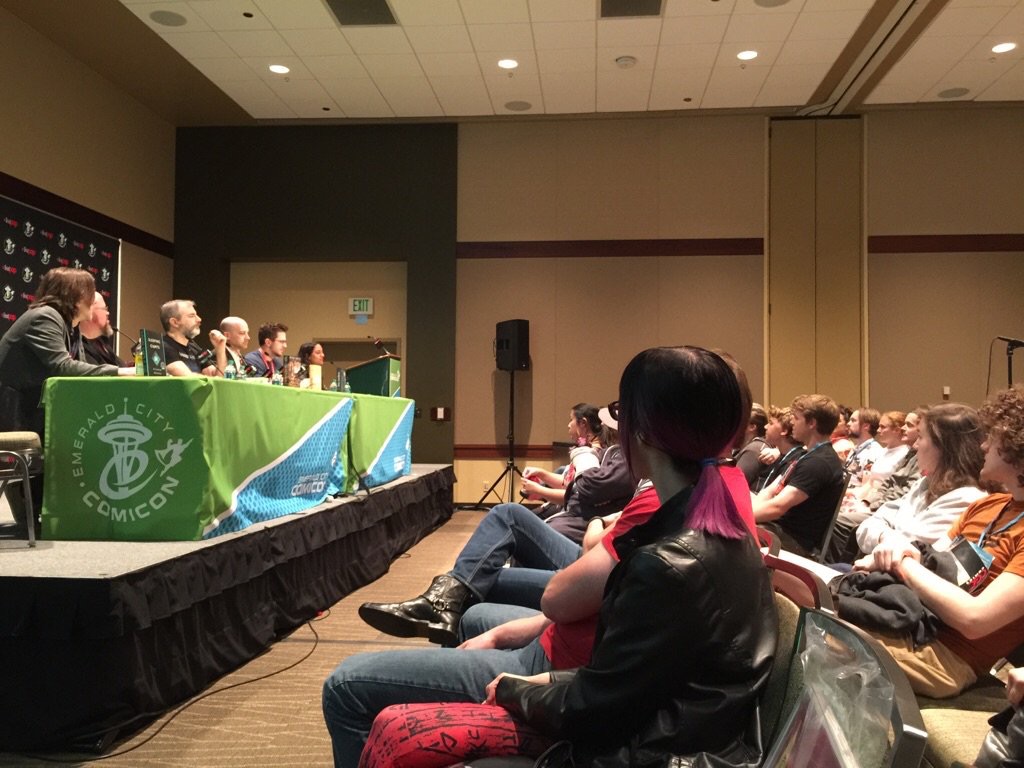 And the signing with our friends from the University Bookstore booth!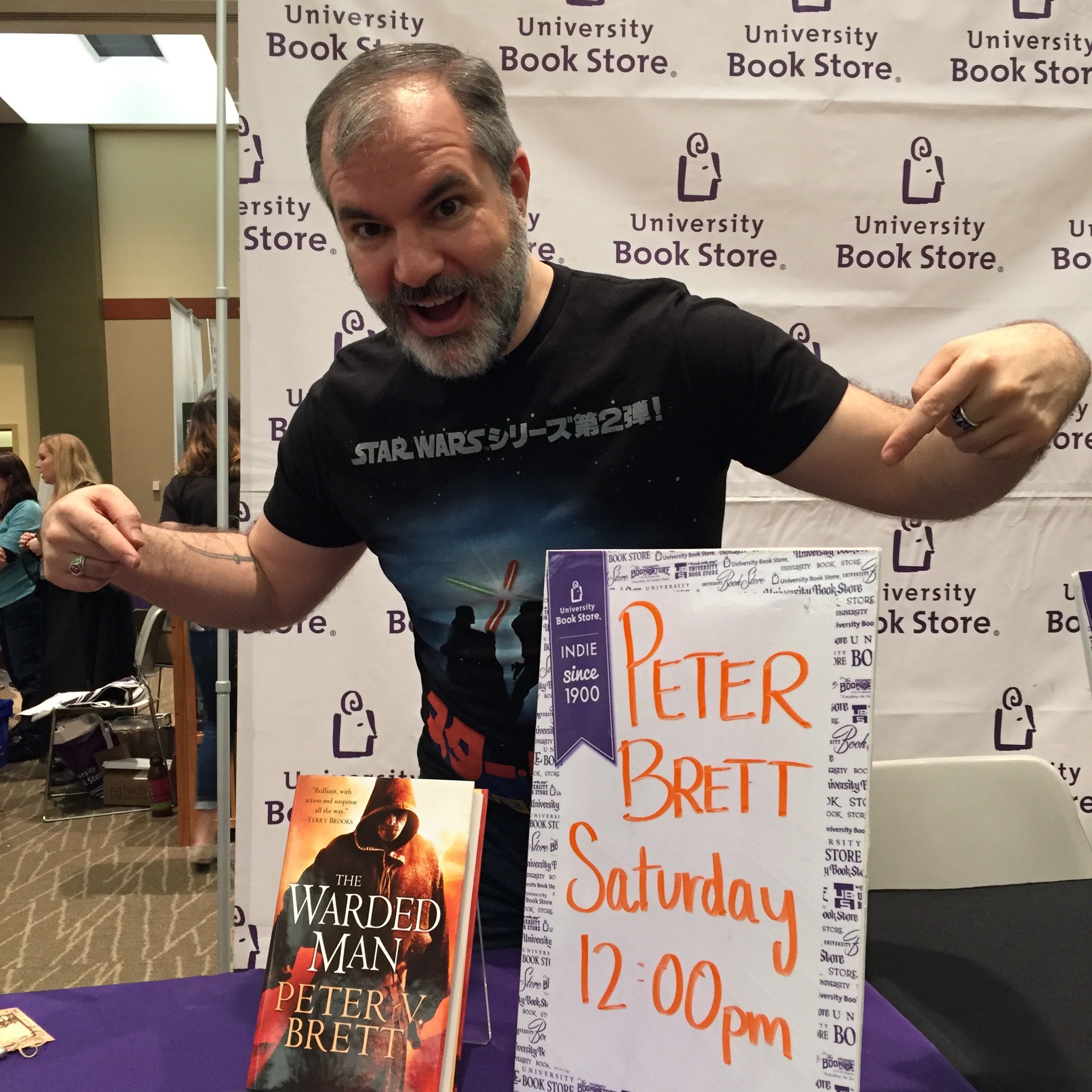 Peat also showed off his crazy art skills by drawing authors! Can you guess who they are? Answers are below.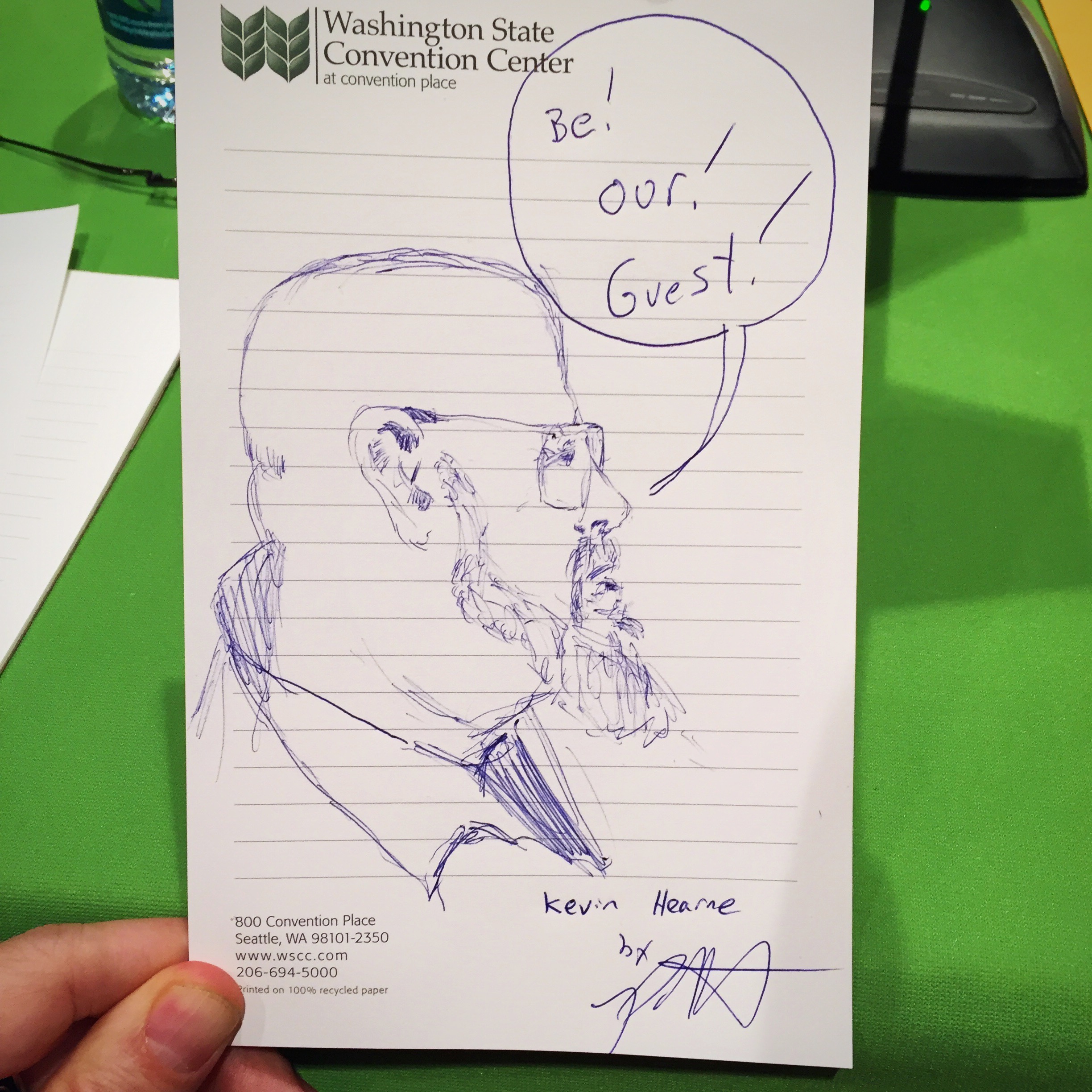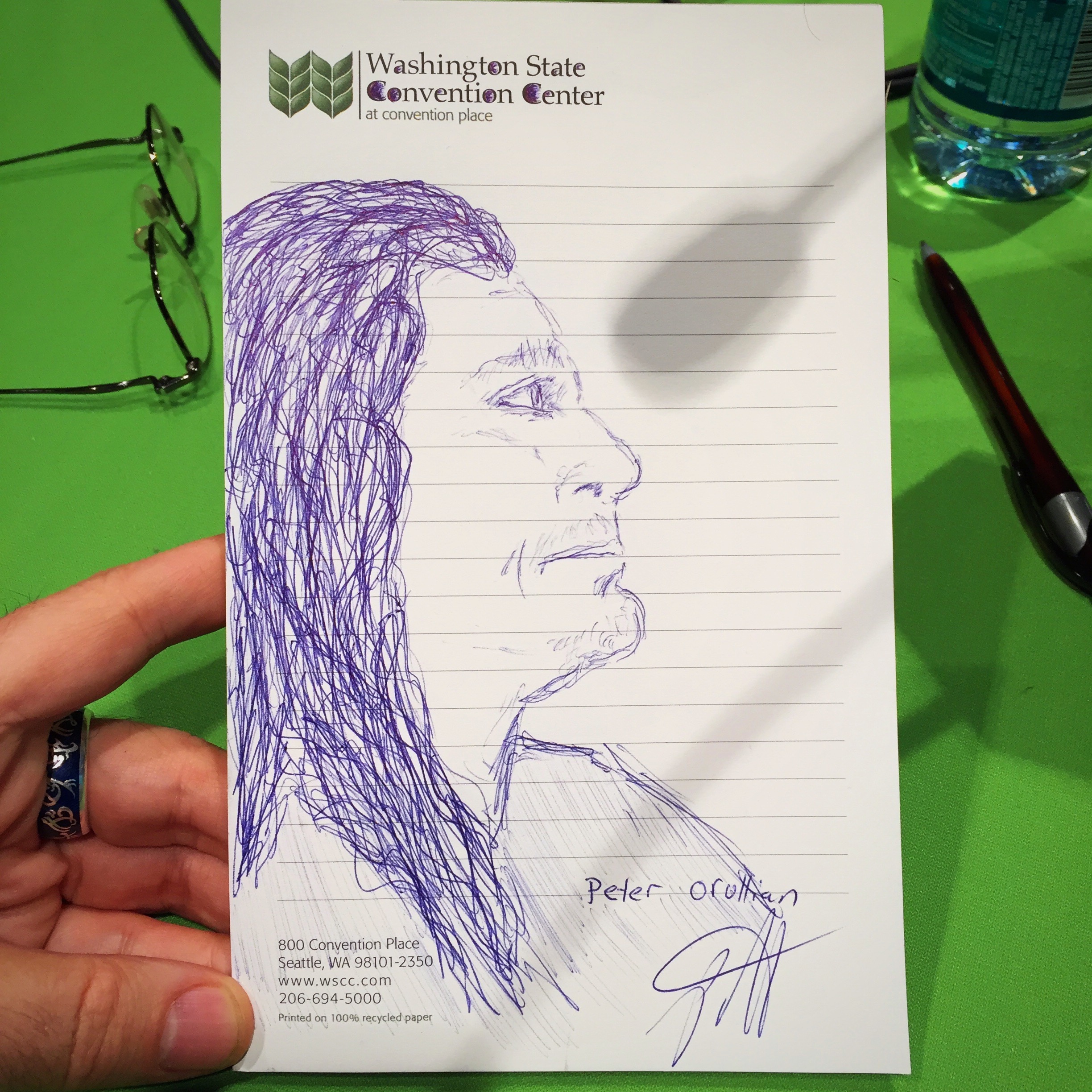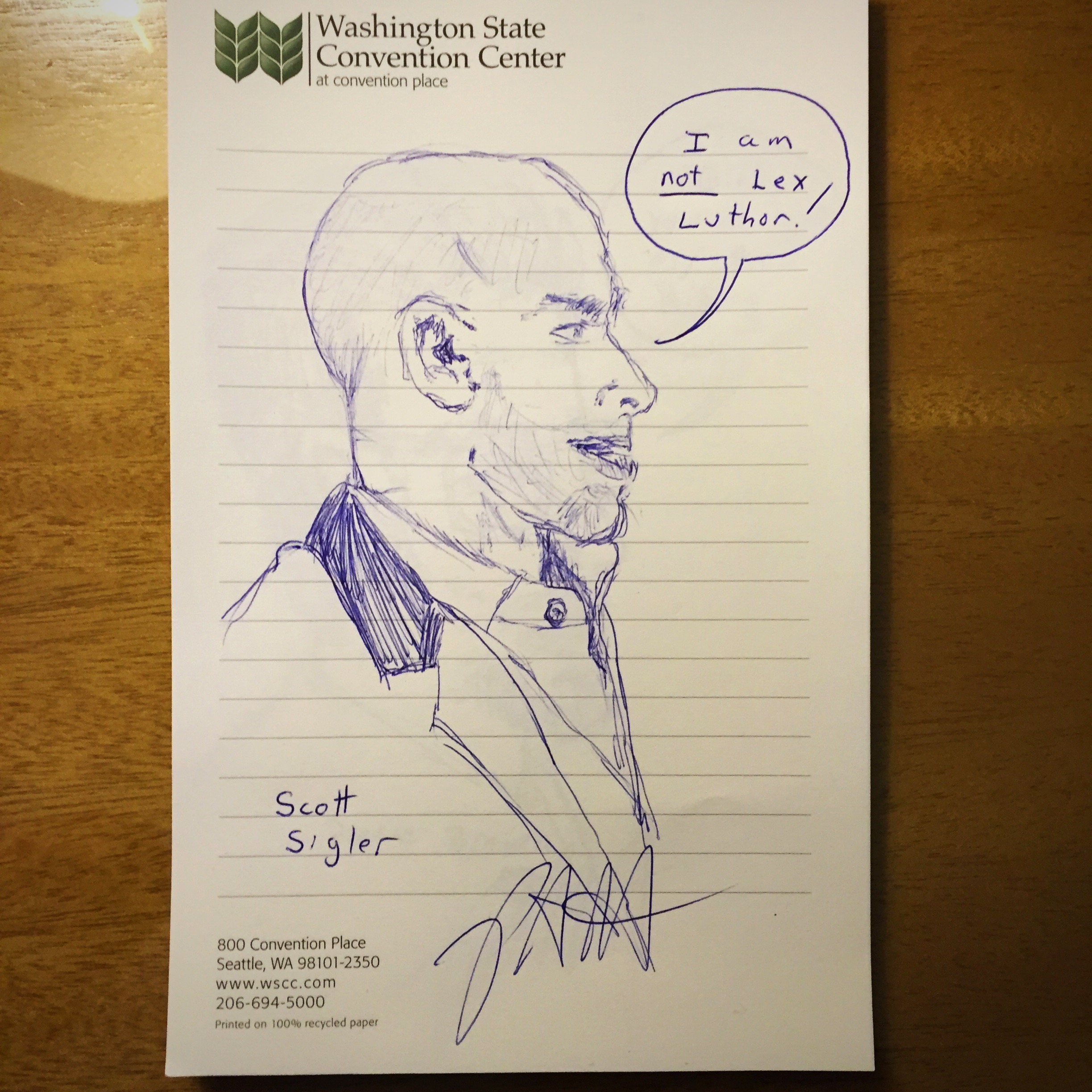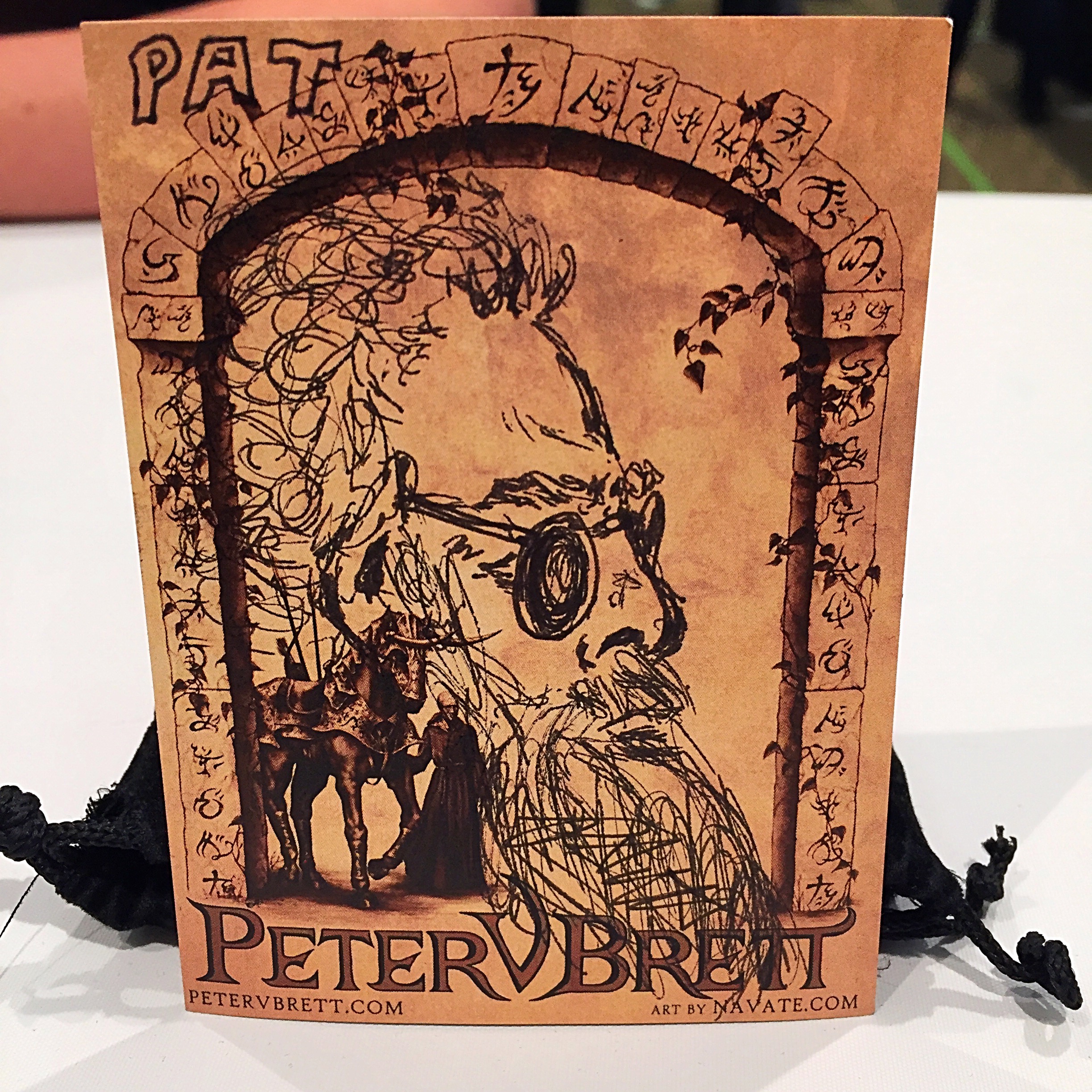 (Kevin Hearne, Peter Orullian, Pierce Brown, Scott Sigler, Patrick Rothfuss)
Speaking of Patrick, that handsome devil, Peat had an absolute BLAST at the Worldbuilders Charity Event. Featured games included Gloom and the ever-popular Munchkin.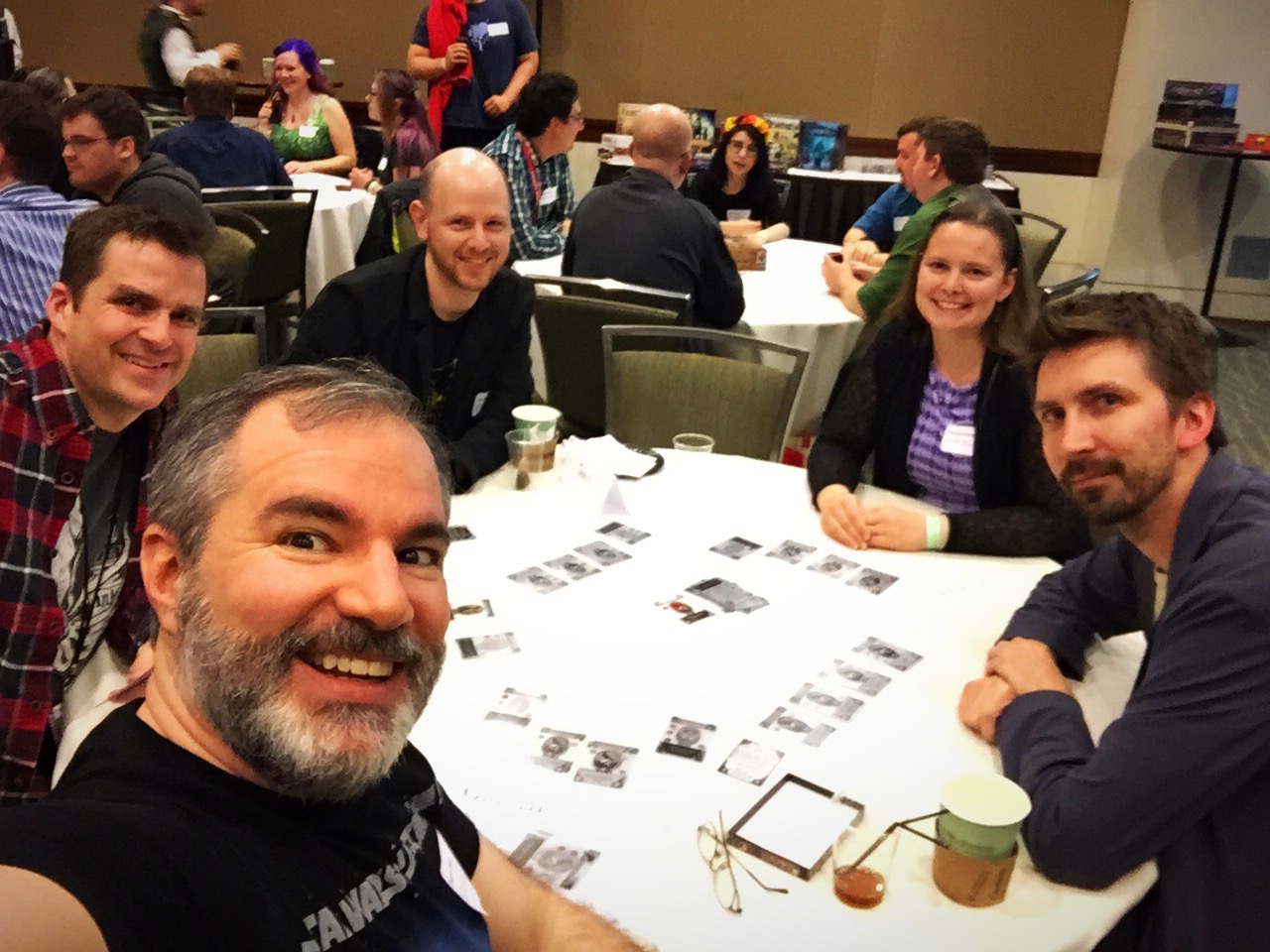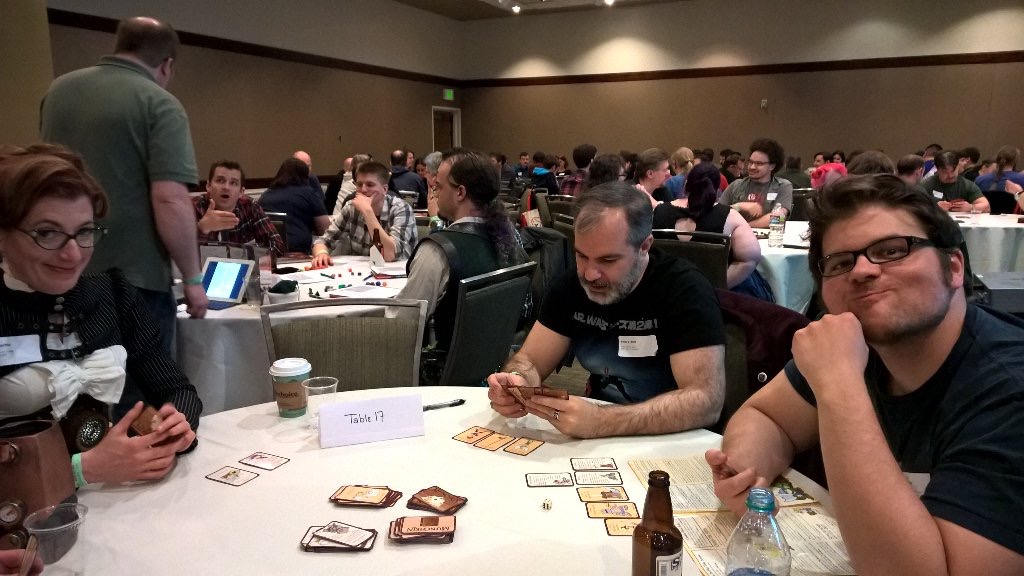 Cap it all off with drinks and hanging out with a bunch of nerds and you've got one successful convention!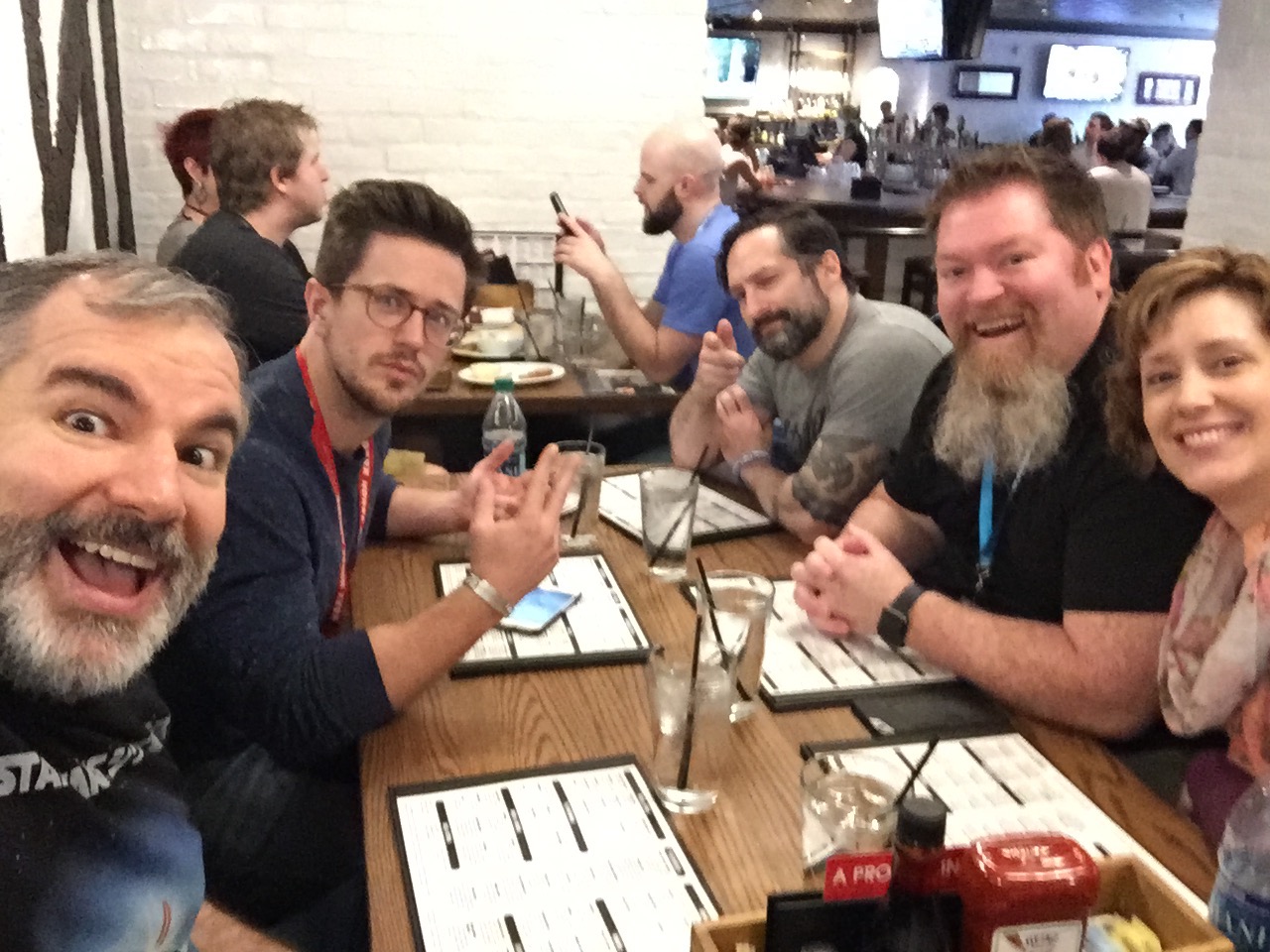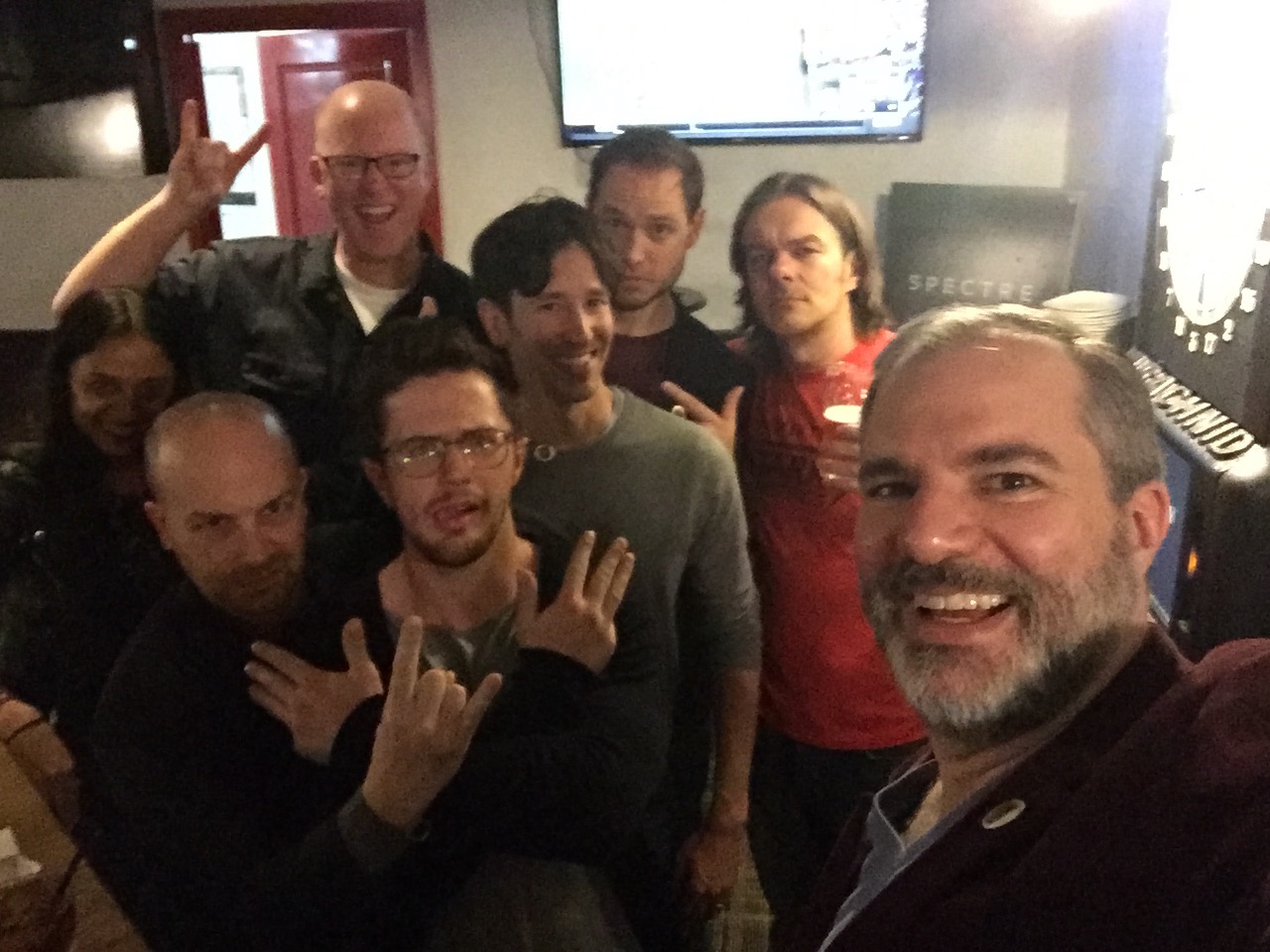 Thanks so much to everyone who came to ECCC, it was a great time! We'd also like to give a special shoutout to the con for inviting us, Badali for their incredible work on the Warded Jewelry line and to Patrick Rothfuss for organizing the Worldbuilders Gaming Party.
You can get your copy of The Warded Man here!