Posted by Karen

Hey everyone! We've been browsing though some awesome review posted up on the web. Most are pretty great, so we decided to share them here! Enjoy!
It's been a long time since it's original publication, but fantasy fans are still cracking open The Warded Man/The Painted Man for the first time:
If you want something nice and spoiler-free review, pop over to Debbie's review here!
We also have reviews of The Warded Man/The Painted Man from The Half Strung Harp and The Royal Library. Or, if you'd like some insight into the audio side of things, Nocturnal Reviews recently did a mini-review on the Warded Man audiobook. Feel free to take a look!
Or, if you'd like to hear what people think of Peat's novellas, we have feedback for those too!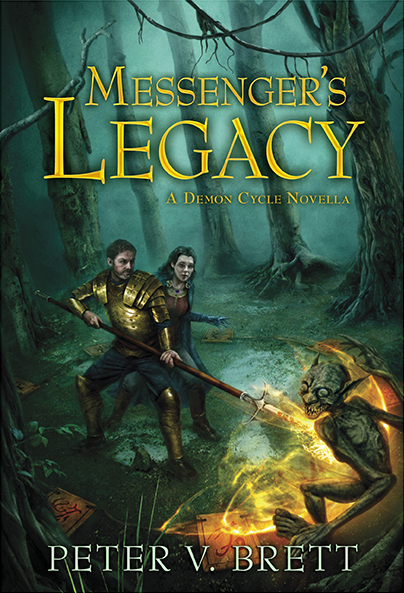 Over the Effing Rainbow put out this short review of Messenger's Legacy. Or, if you'd prefer a more worldly view of Peat's work, you can check out this German review!
Want to see what others have to say? Scroll down on the News Page for links and blurbs.
Check out all of Peat's 2016 tour dates in the Appearances section.
You can order your copy The Messenger's Legacy here!