Posted by Karen
Hey everyone! A little while ago we got a glowing review of the Taiwanese version of Daylight War.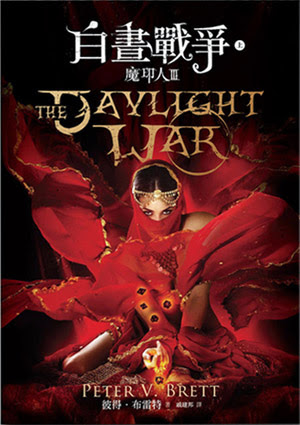 There are relatively few spoilers, so feel free to check out the whole review.
One question in the review I can answer here– yes, there are more books in the series. Five, to be specific. After that, well… Peat has made a whole post on the latest info on The Demon Cycle.
You can get your copy of The Daylight War here!