Posted by Karen
Hey everyone! We just announced the brand new Warding For Treasure Contest, but it's off to a great start.
Our very first entry is warded notebook submitted by Iris: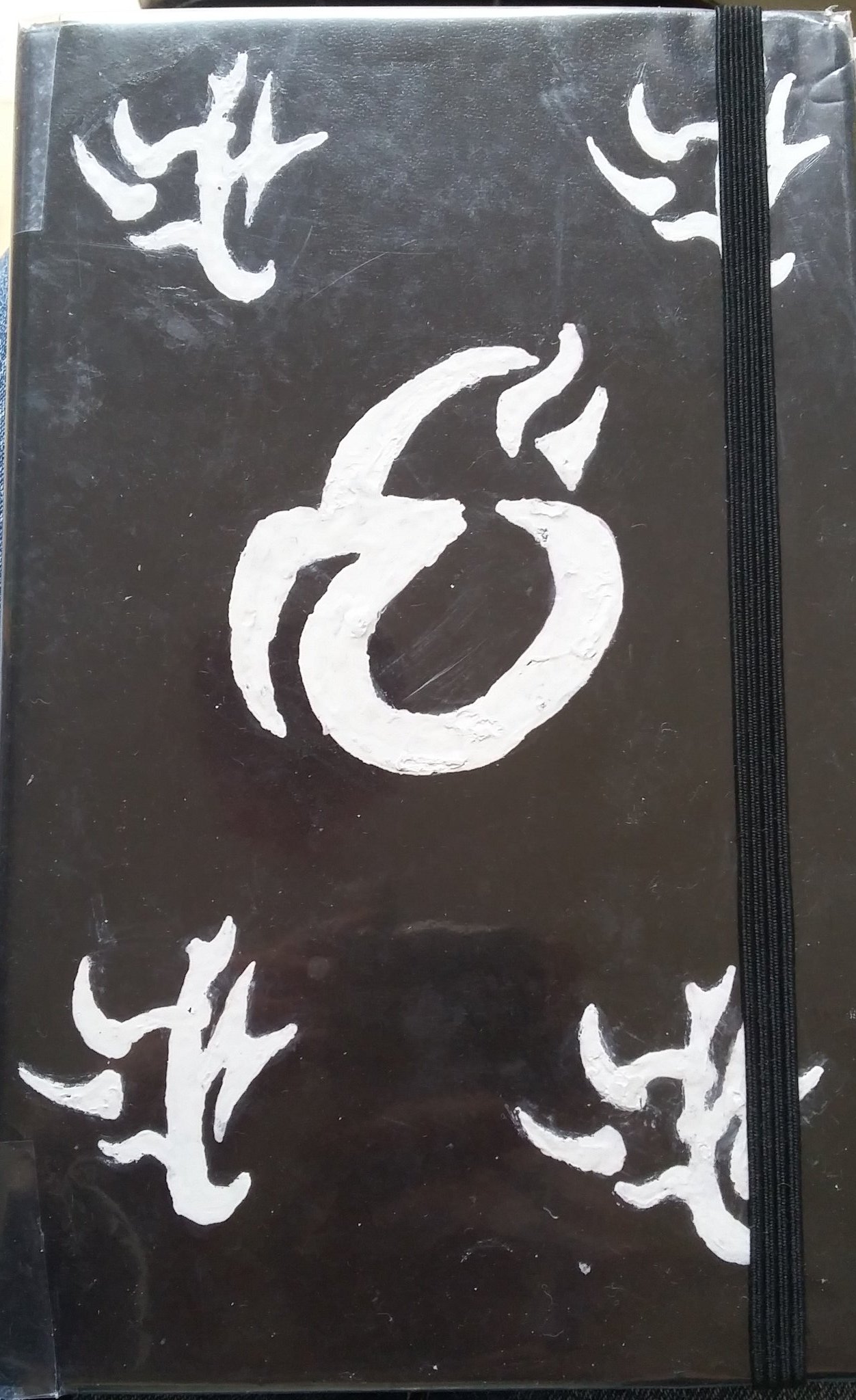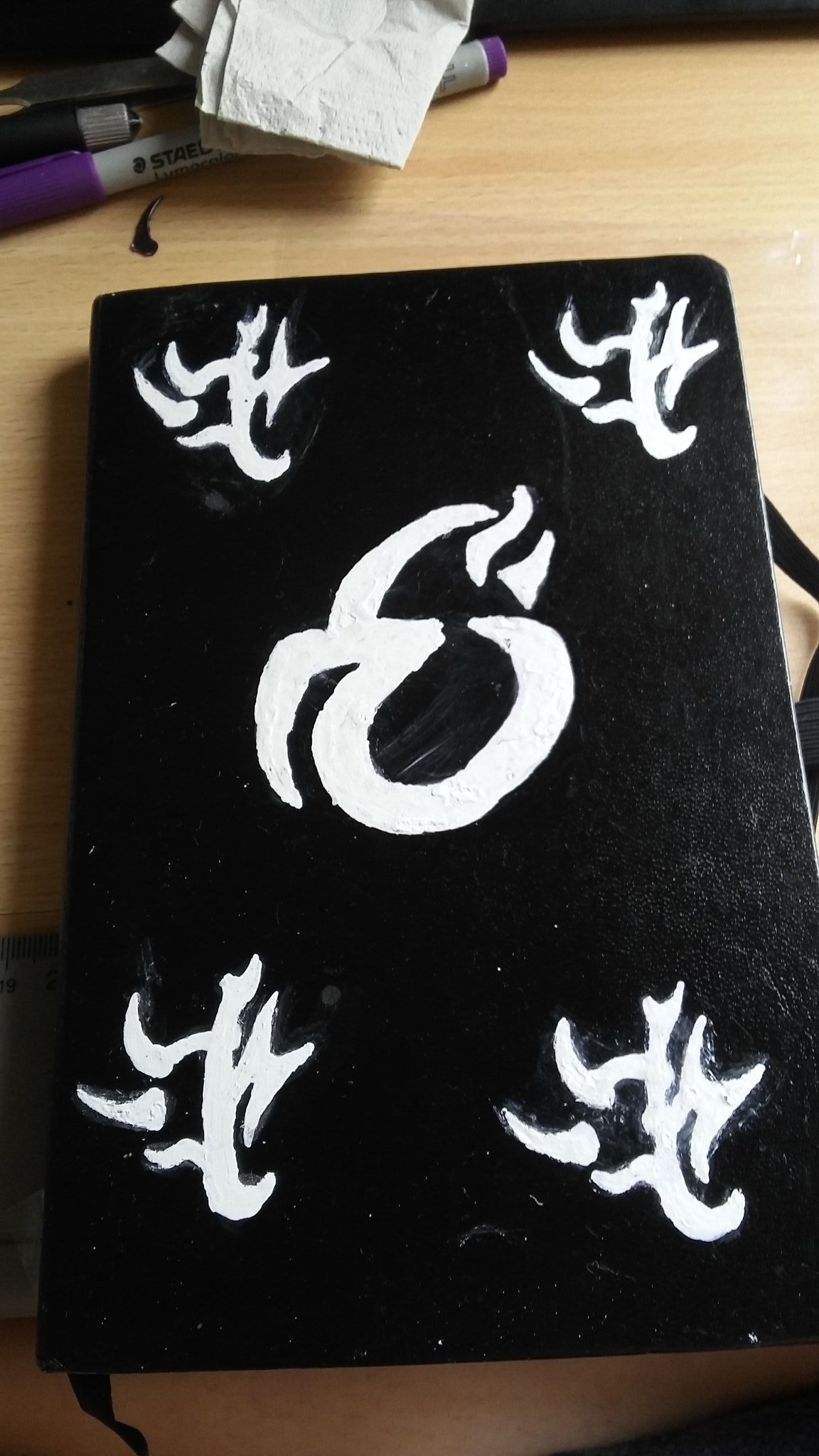 Flame wards on paper? Sounds like a good match to me (no pun intended). A perfect way for keeping important stuff safe!
Next up is Thomas with his warded book collection: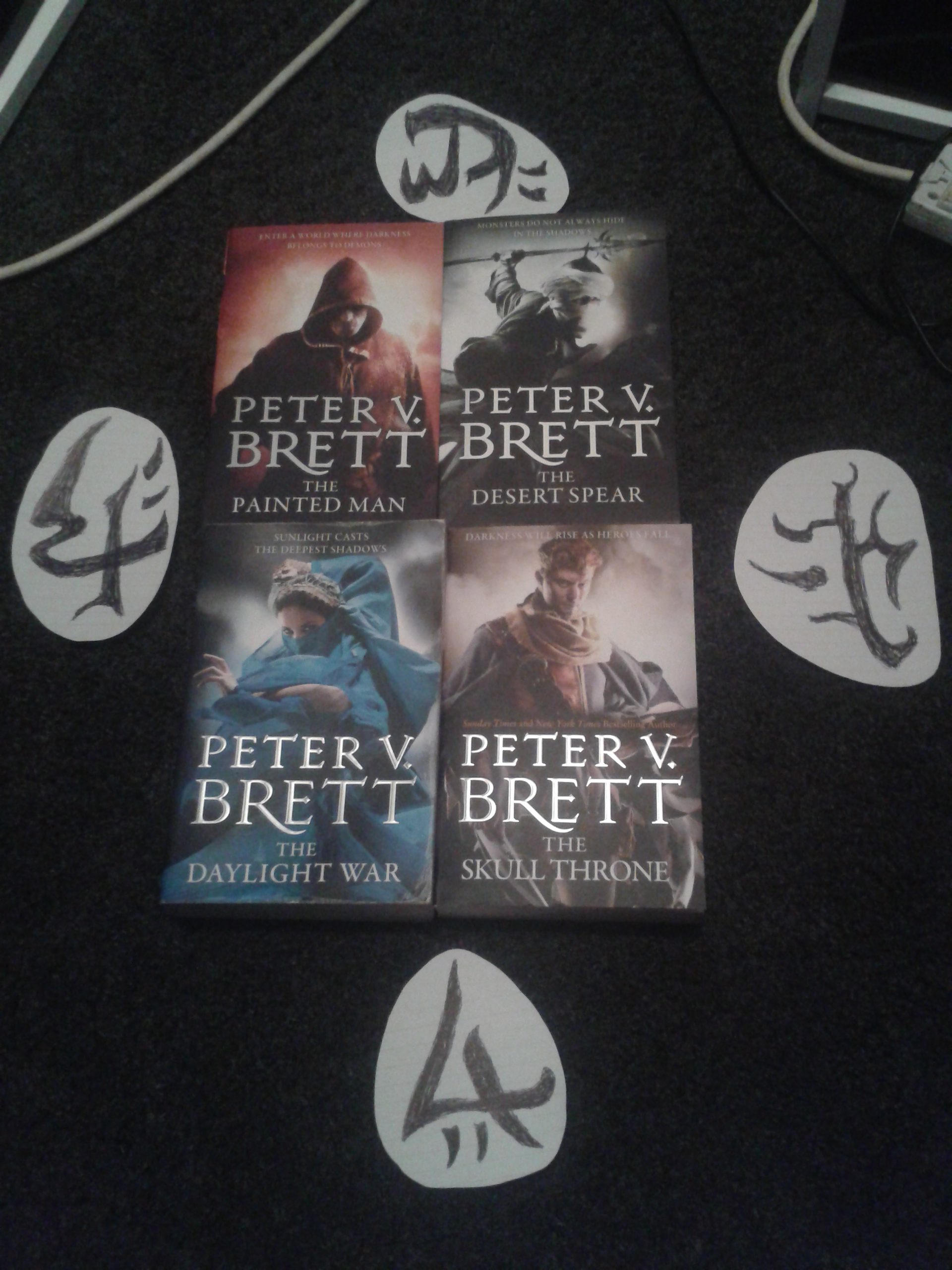 Hey, I've heard that series is pretty good! Definitely a series worth protecting.
The Warding For Treasure contest ends August 15th. You can find all the details on how to enter here.