Posted by Karen
Hey everyone! We had a few last minute entries before the deadline on Monday passed. Check out these amazing creations by some really clever and talented fans!
Flame ward shotglass by Amberly! Double-etched with etching compound stencil inside and mechanical etching pen border.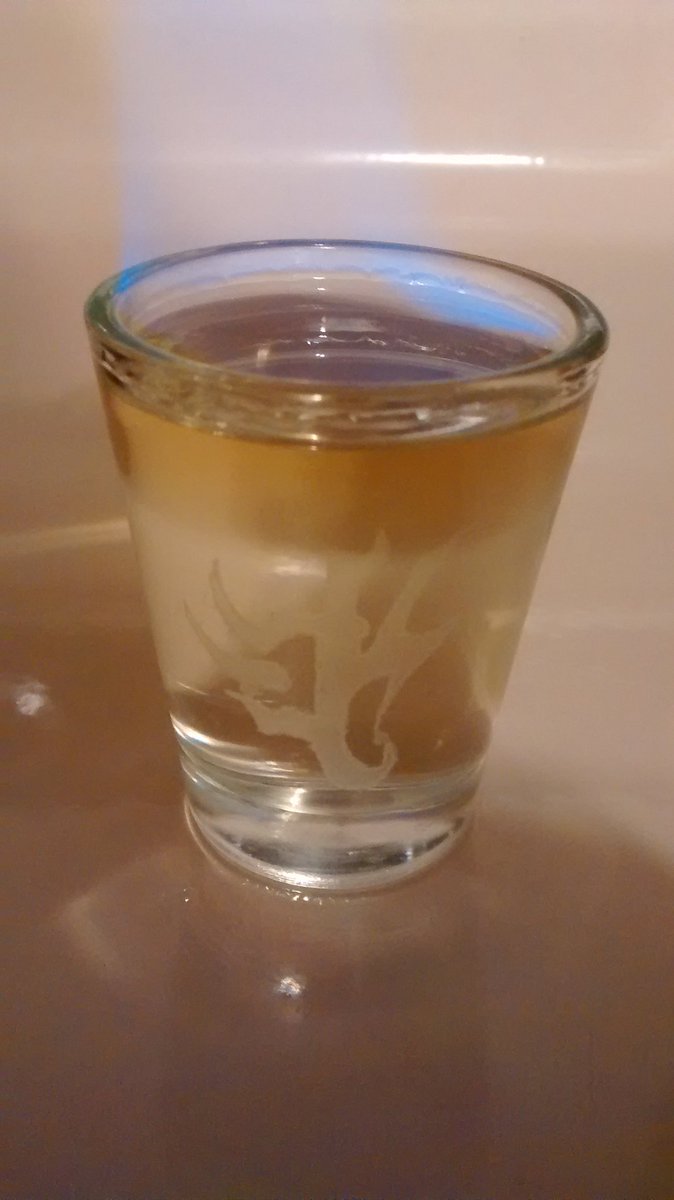 The frosting on this fire ward looks great, Amberly! Finally, a proper cup to drink couzi out of!
Birte sent in this Warded Flyer from her show performed at the Cockpit Theater in London: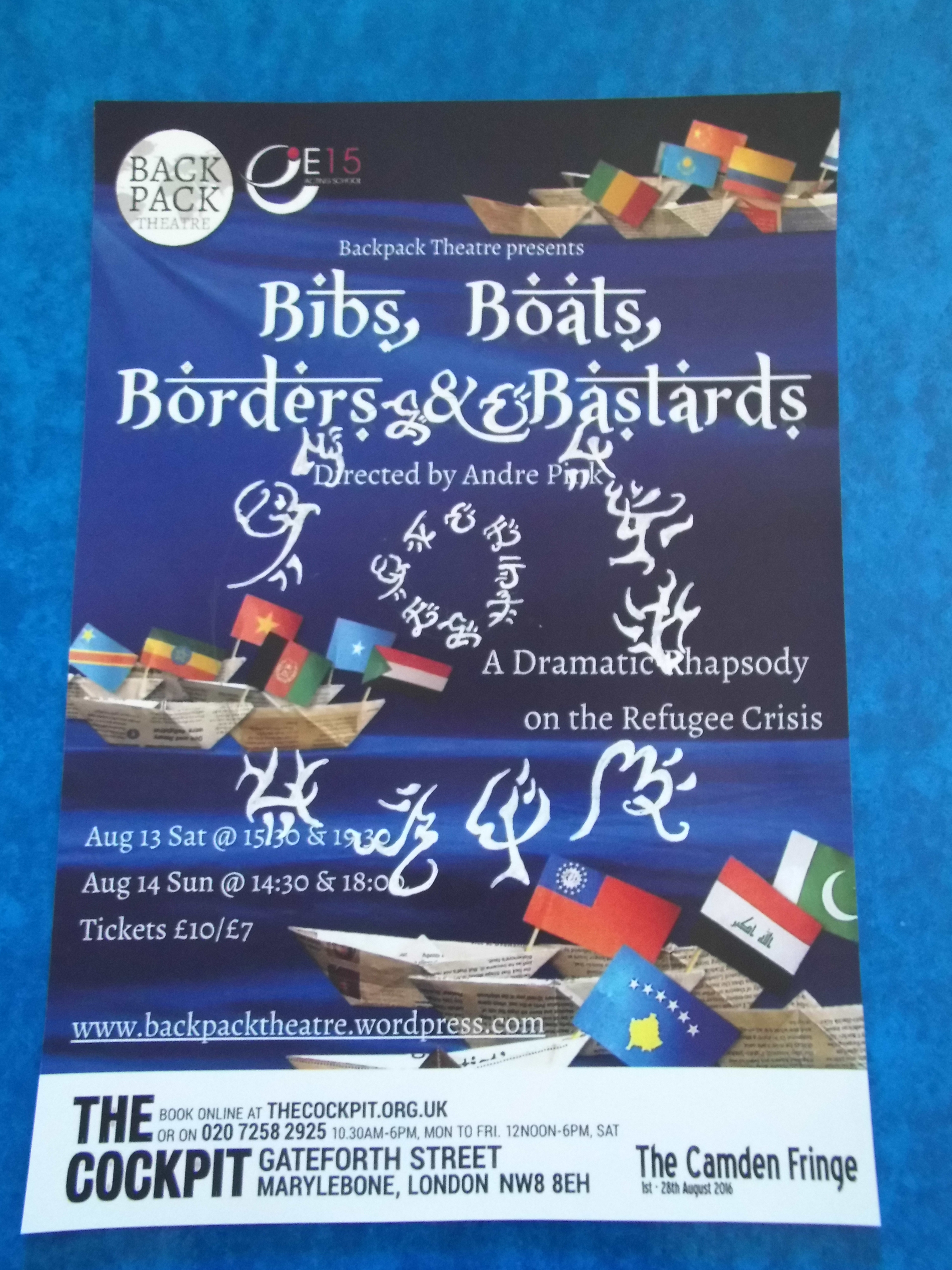 Holy smokes this is cool guys, not only does the warding suite the typography of the poster, but it's also a blending of The Demon Cycle and a fans performance. We hope your show was demon-free, Birte!
Natasha warded the lockscreen to keep nosy demons out her phone: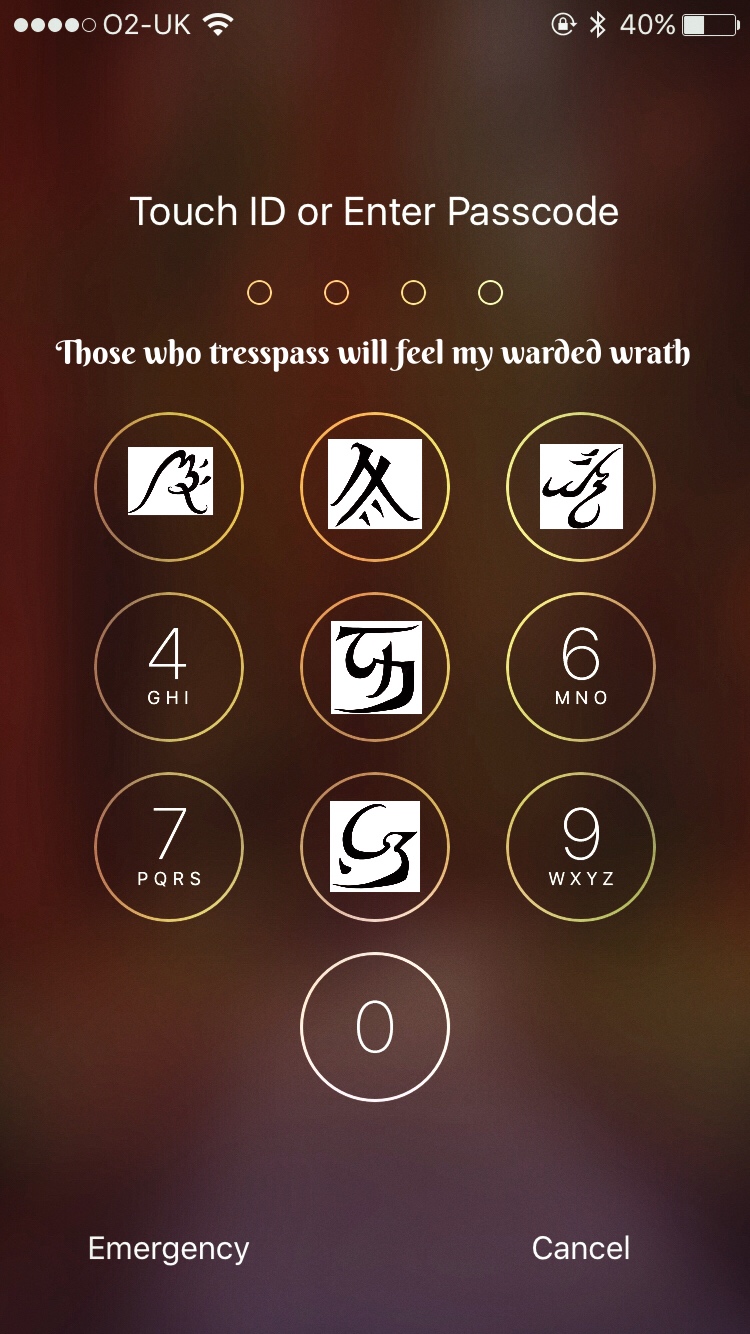 Super clever, Natasha, and and added bonus is not even a rock demon stepping on your phone could crush it!
Thanks so much to everyone who entered! Peat is in Poland right now, so we'll be choosing winners when he returns. We'll also put up a post here with the results, so look out for it!