Posted by Karen
Hey everyone! Why did I make two parts to the Polcon recap? Because there was too much awesomeness to fit in just one. Namely, all the awersome swag, gifts, and fanart Peat saw during his trip.
I thought this badassery deserved its own post, so let's get to it!
First up is Karolina's shirt. 'Learn Polish', it says. 'It's easy!', it says. Judging by the one below, I have my doubts…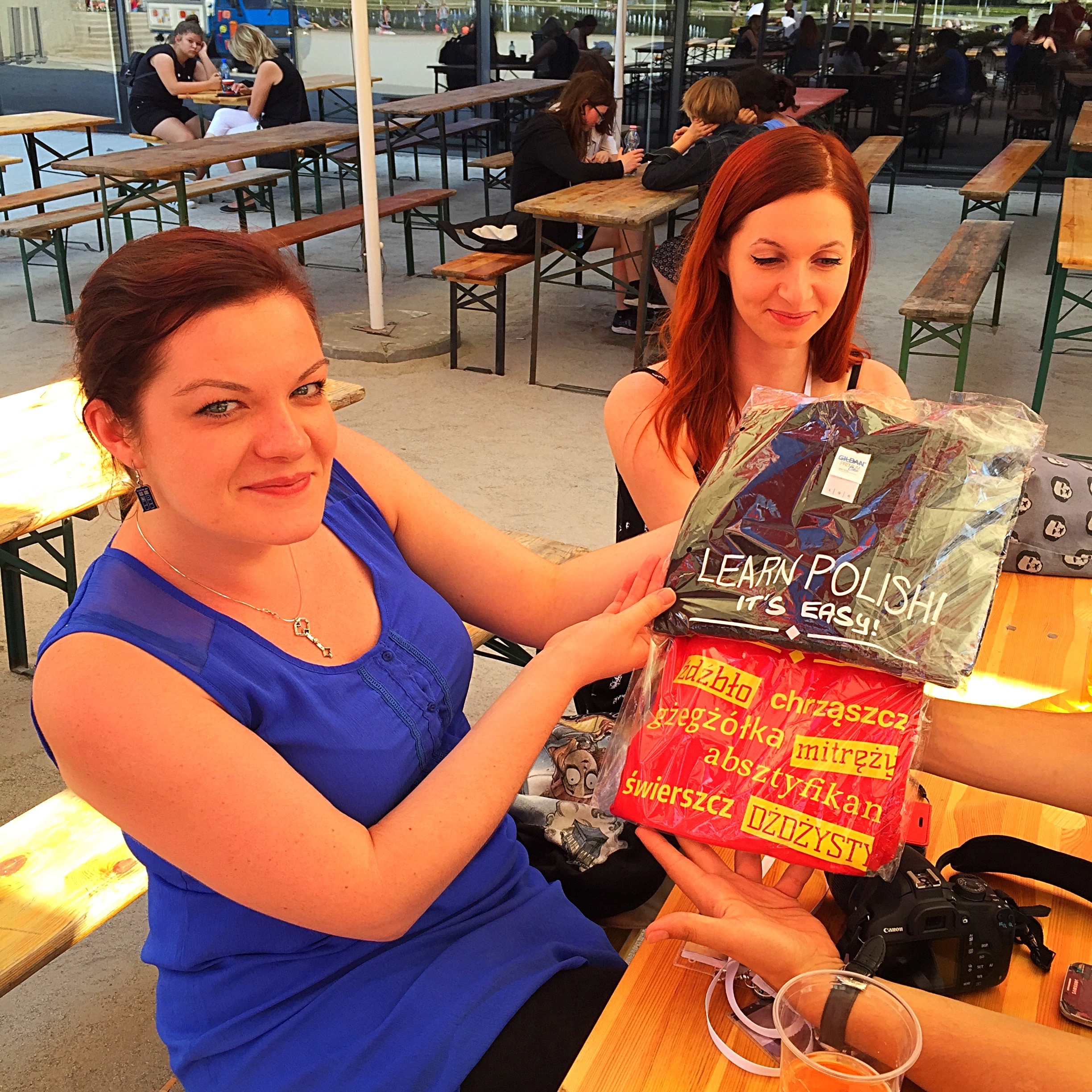 Kasia did two gorgeous pictures, one of Inevera and one of Renna. Both were gifted to Peat in frames and now hold special places of honor in his home.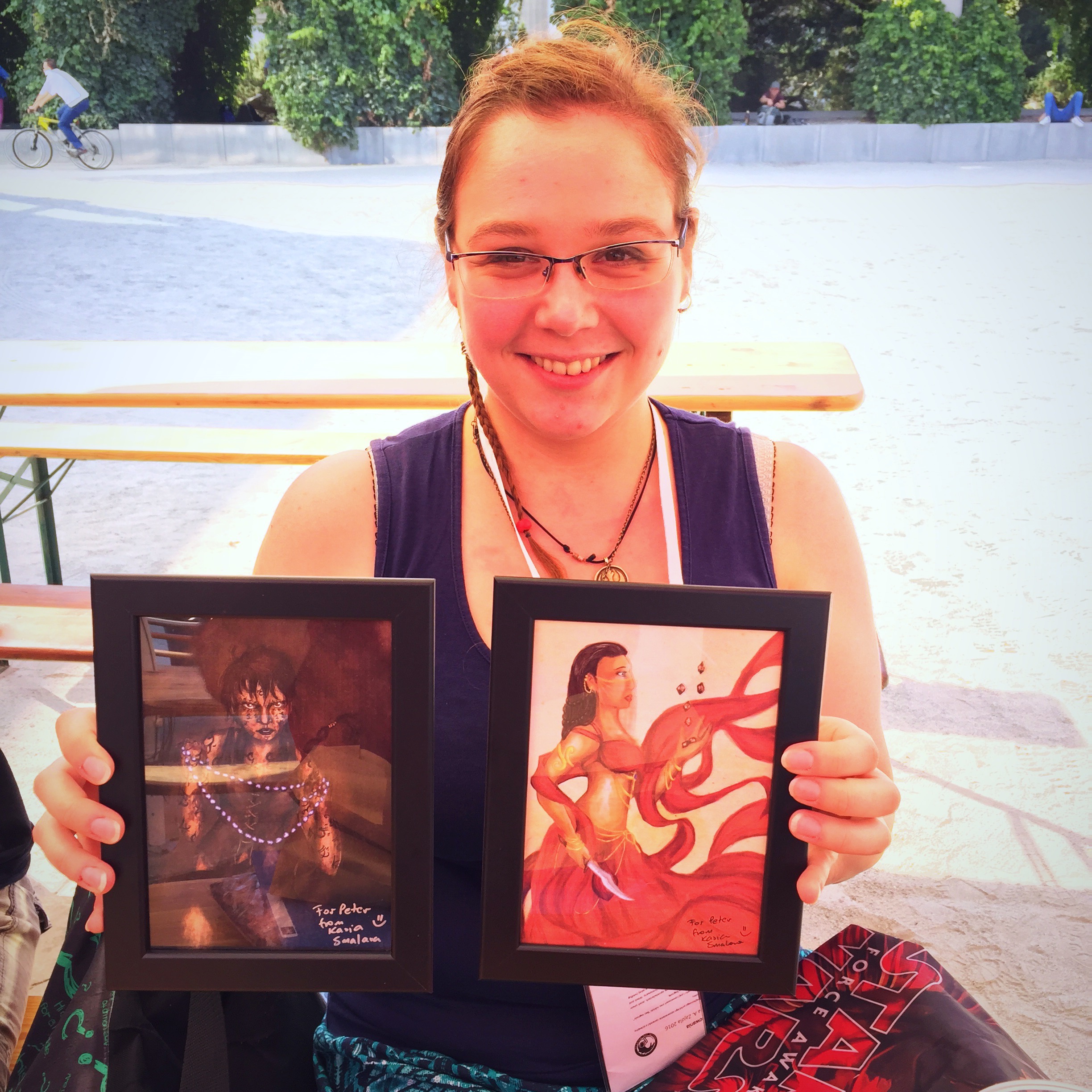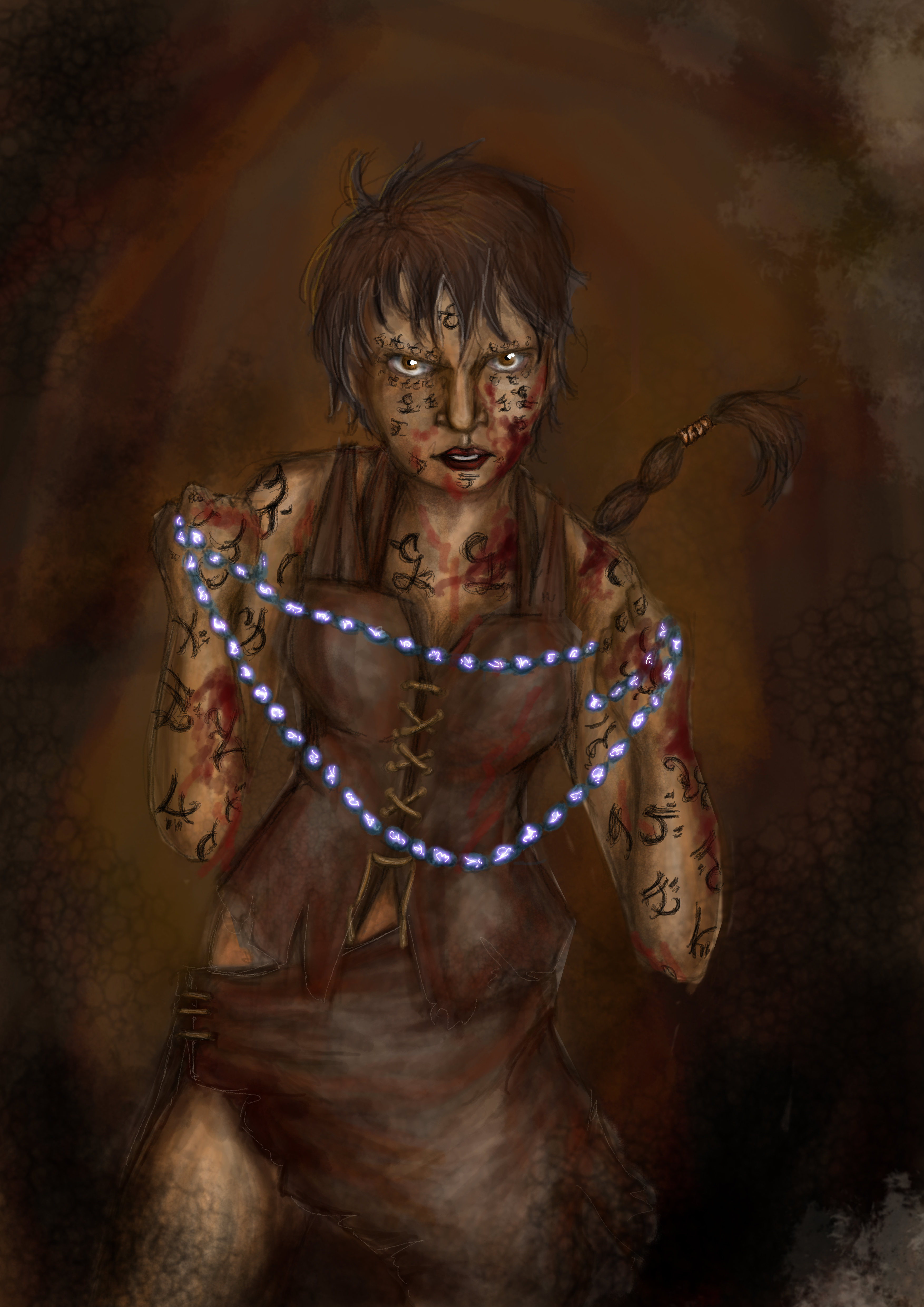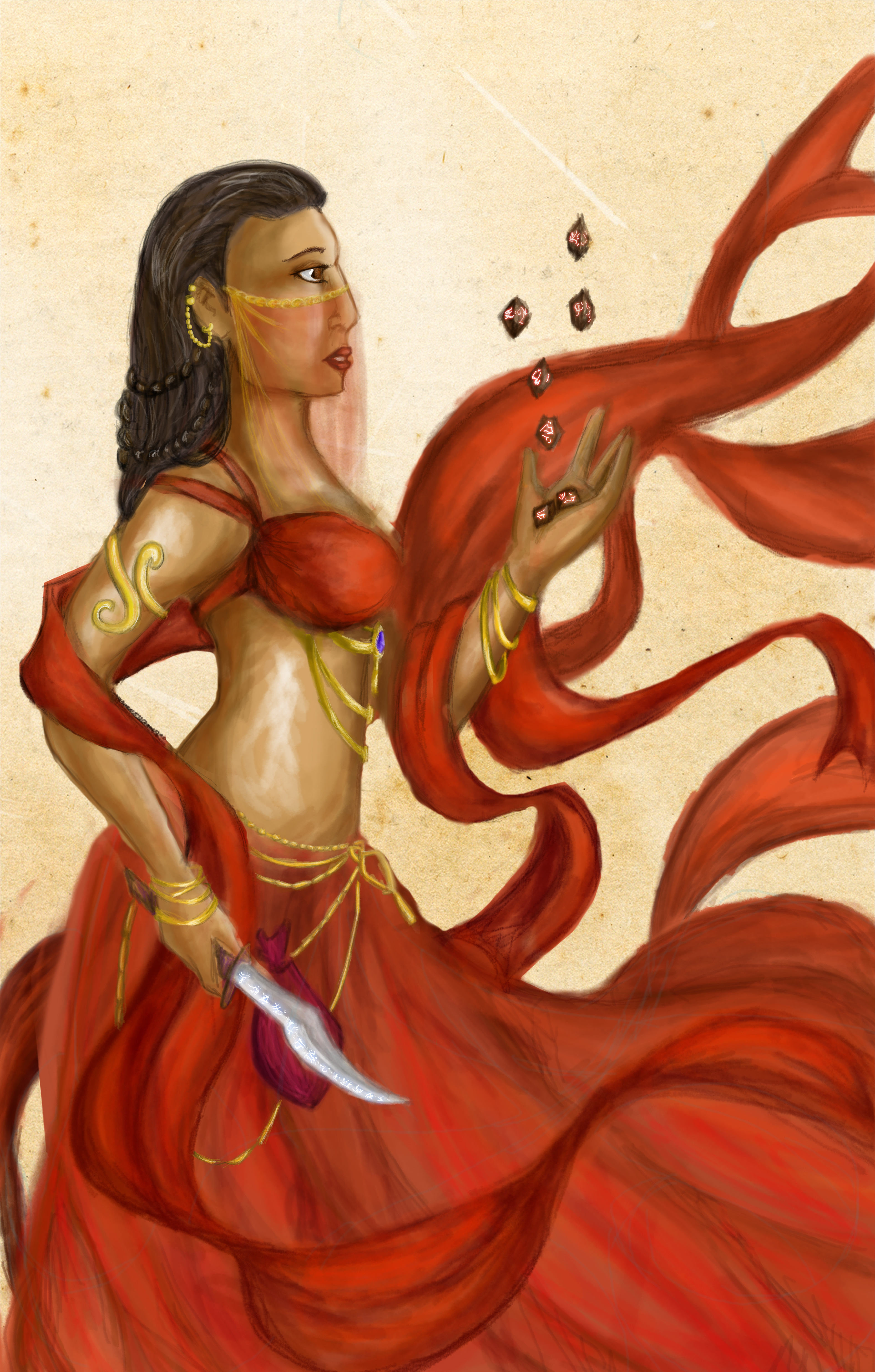 If you think this next art style might look familiar, it's because this is the same person who won the Favorite Character Contest Peat held back in 2013. Yep, the same one whose art is now being used for Shire's Lucky Klats.
Malgorzata decided to do a drawing of how Leesha would look all grown up and it is on point!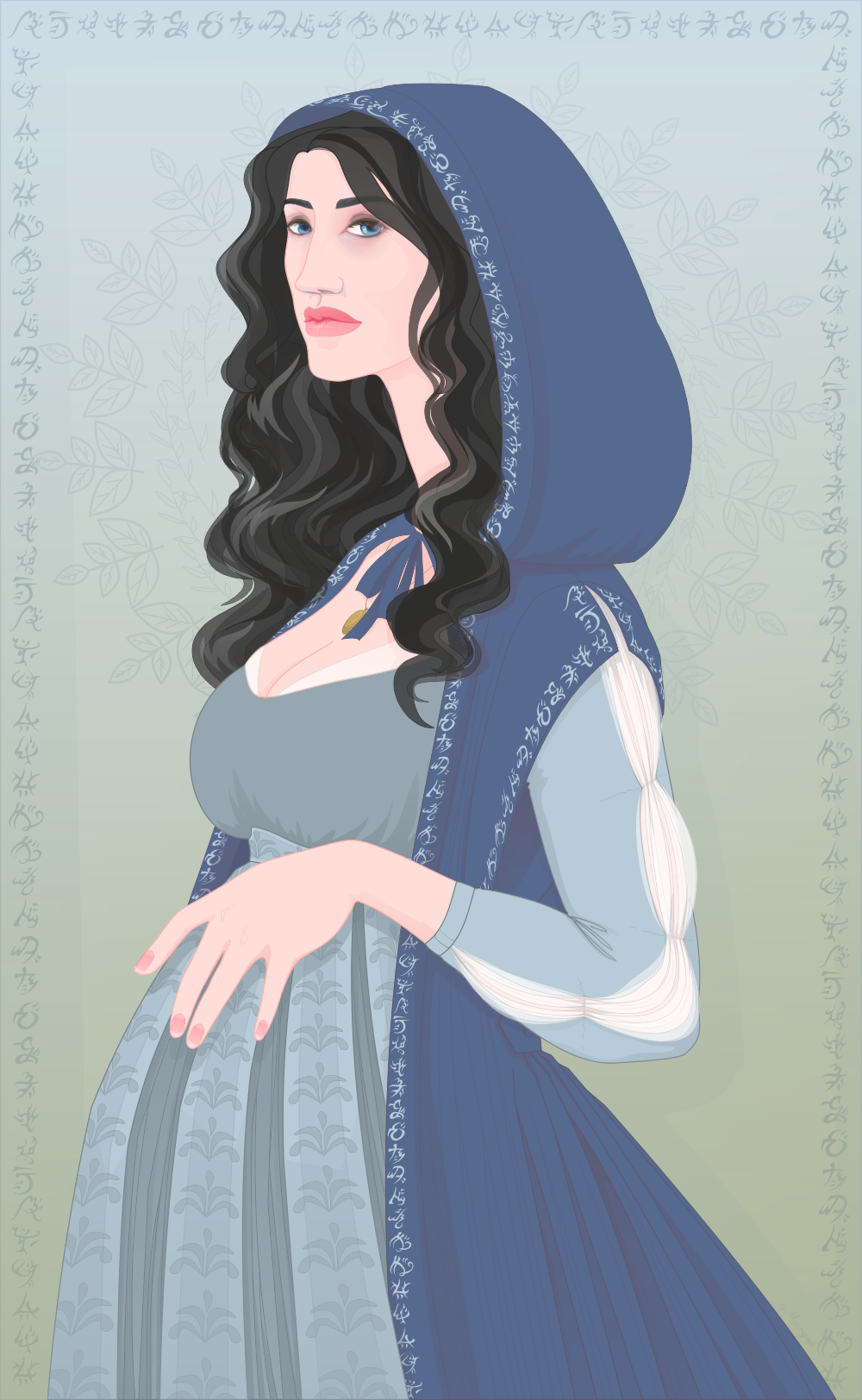 Marzena also drew a picture of Leesha decked out in full herb gatherer attire. I dunno if those purple flowers would kill me or cure me. Luckily, Leesha does.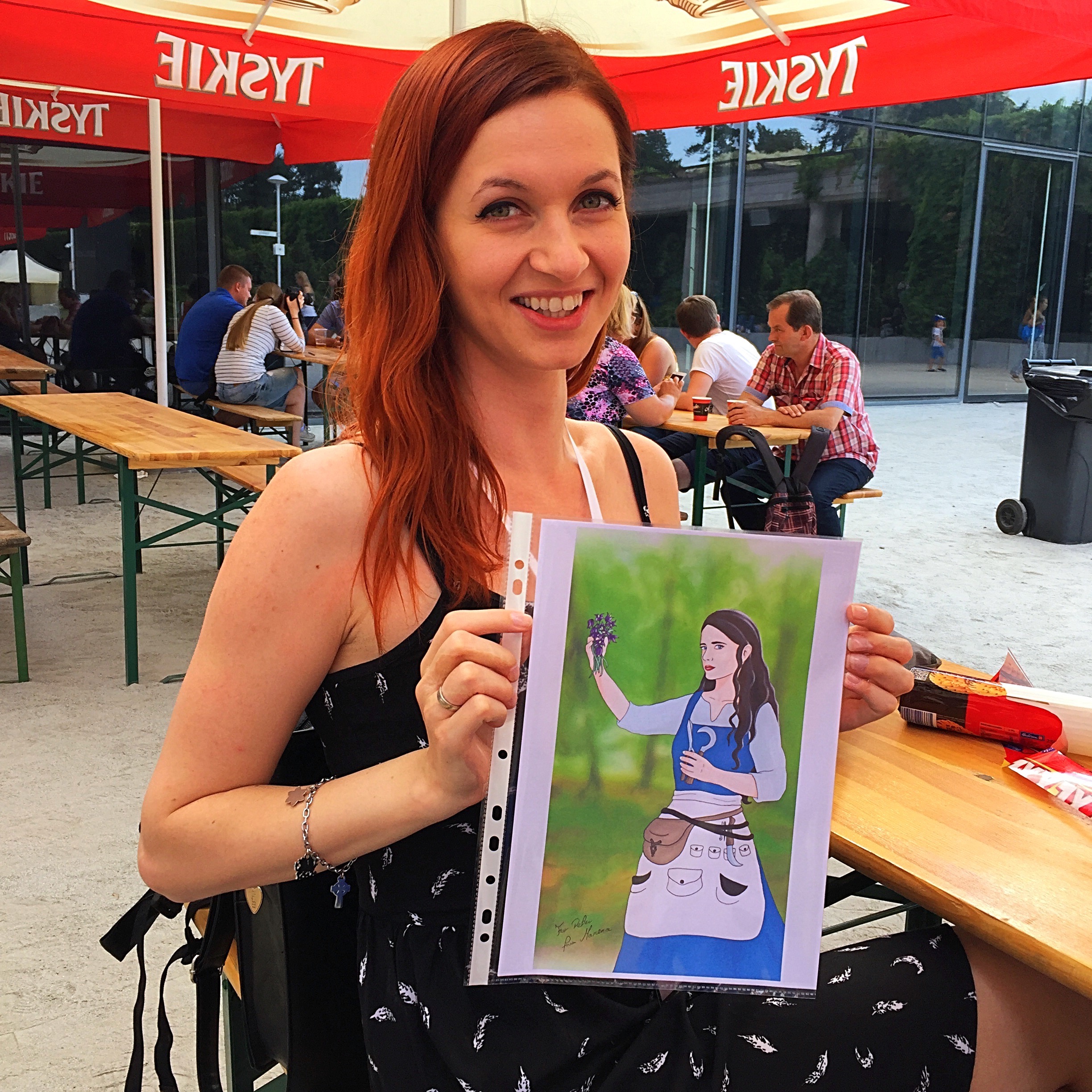 Here's a higher res version to show off the amazingness: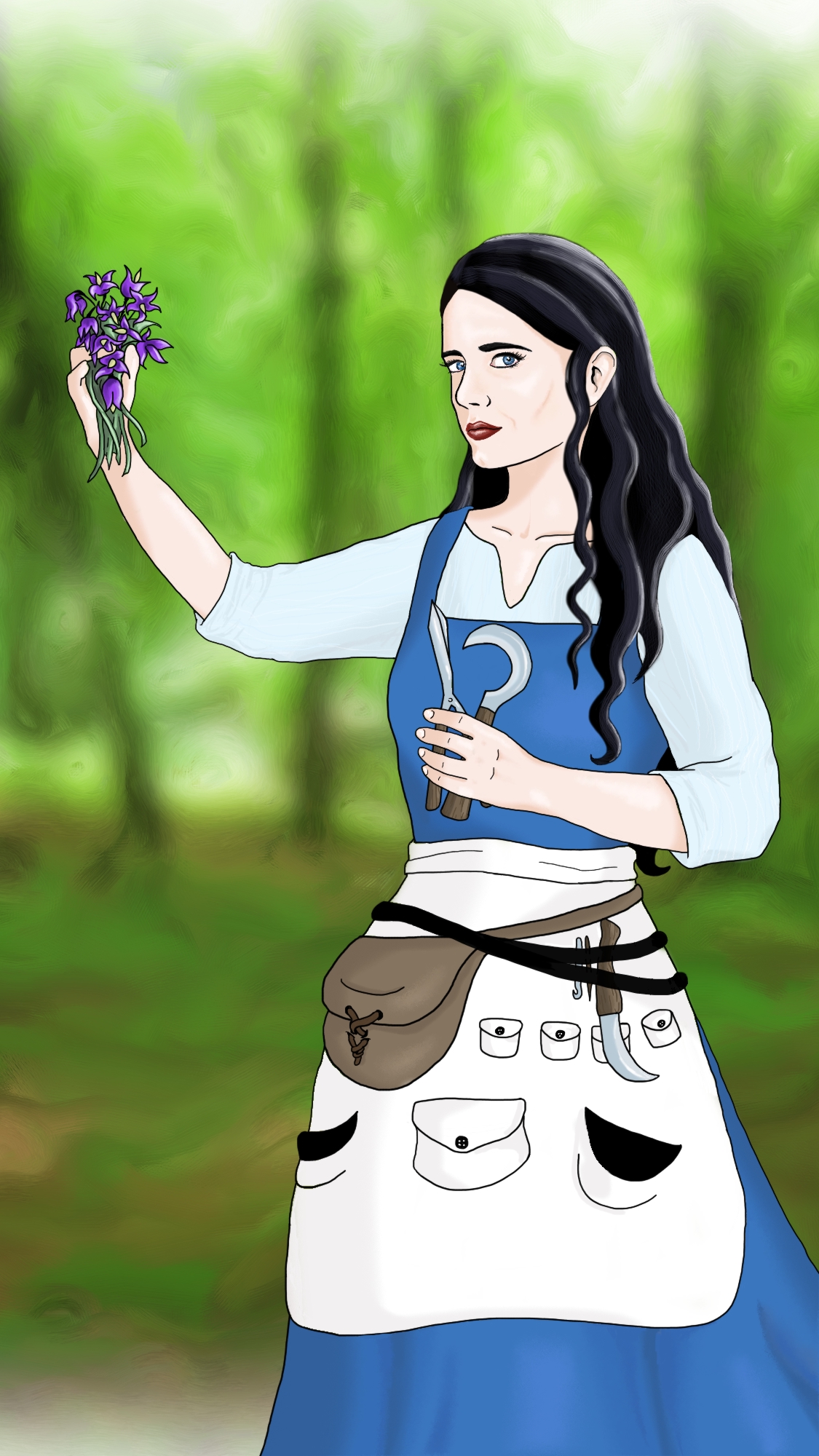 After getting all his surprise art, Peat took the time to meet, greet, and eat with his generous fans one-on-one. Take it from me, the dude is awesome to just sit back and chill with: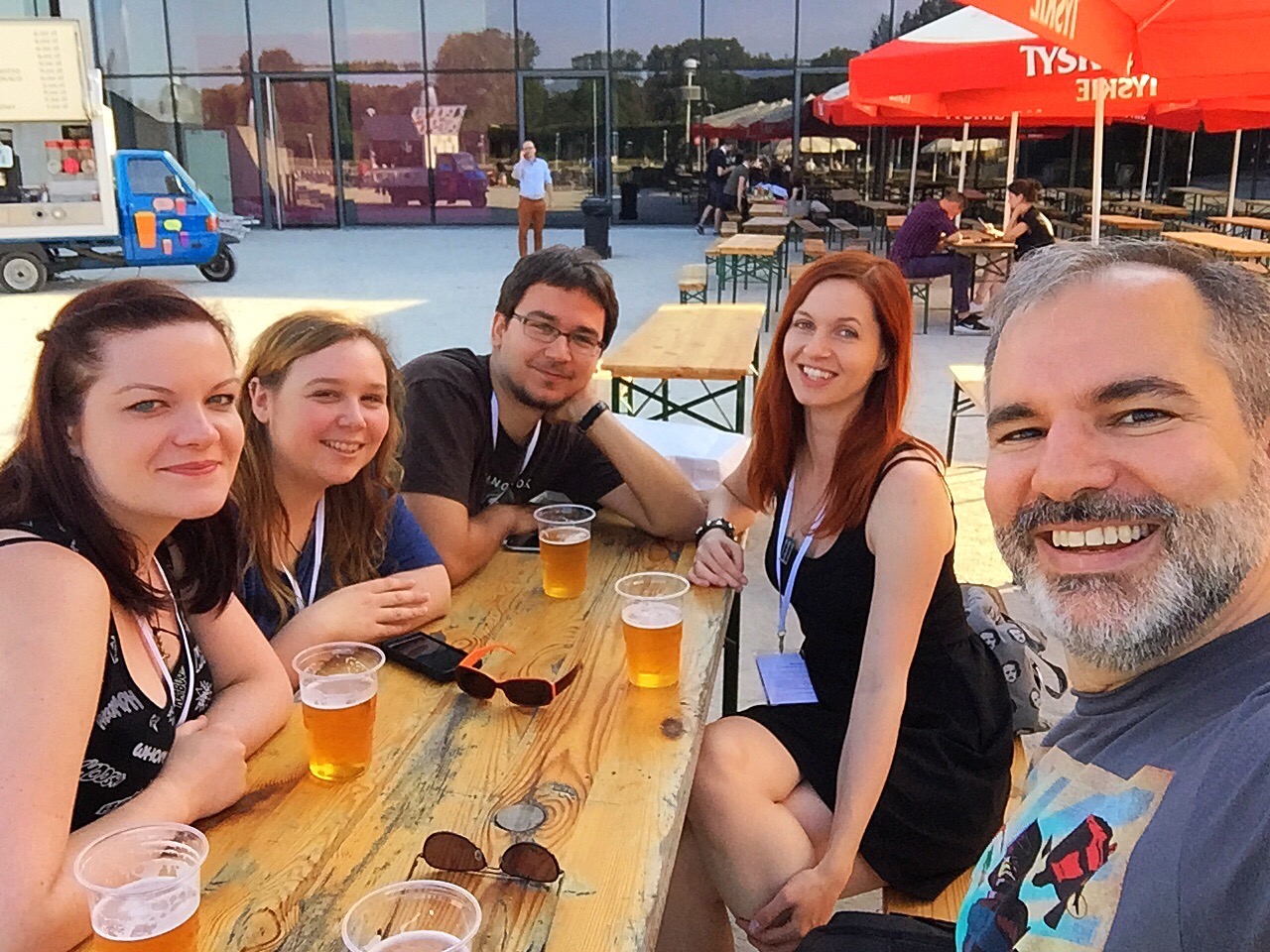 Aaaand that wraps up the recap! Thanks so much to everyone who came to Polcon and to Polcon for hosting. Honestly, it was a great time and Peat had so much fun getting to hang out with his fans. If you want to find out where he's going to be next, you can always check out his Appearances page.
You can get your copy of The Skull Throne here!