Posted by Karen
Hey everyone! Libraries are awesome. They're like that friend you can always count on to lend you free stuff.
Because, you know that's their purpose.
With that in mind, we were ecstatic when the Barbara S. Ponce Public Library in Floriday recently gave Peat a shoutout for National Author's Day on their Twitter: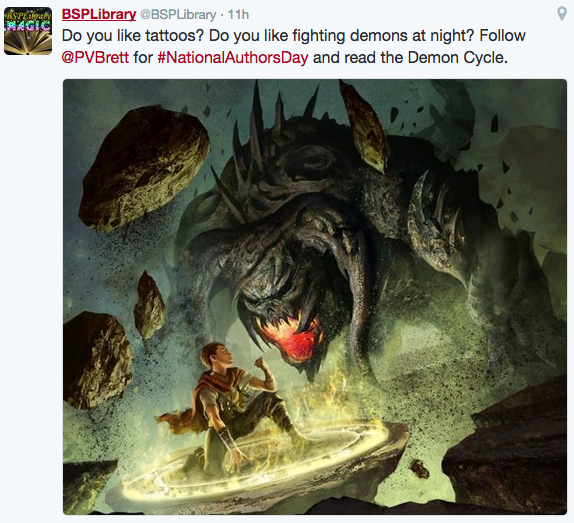 This is super flattering and we'd just like to say thanks for including The Demon Cycle in your mentions!
You can get your copy of The Skull Throne here!