Posted by Karen
Hey everyone! Our friends at JABbwerwocky recently sent us this pic of Peat's latest Taiwanese translation–Messenger's Legacy.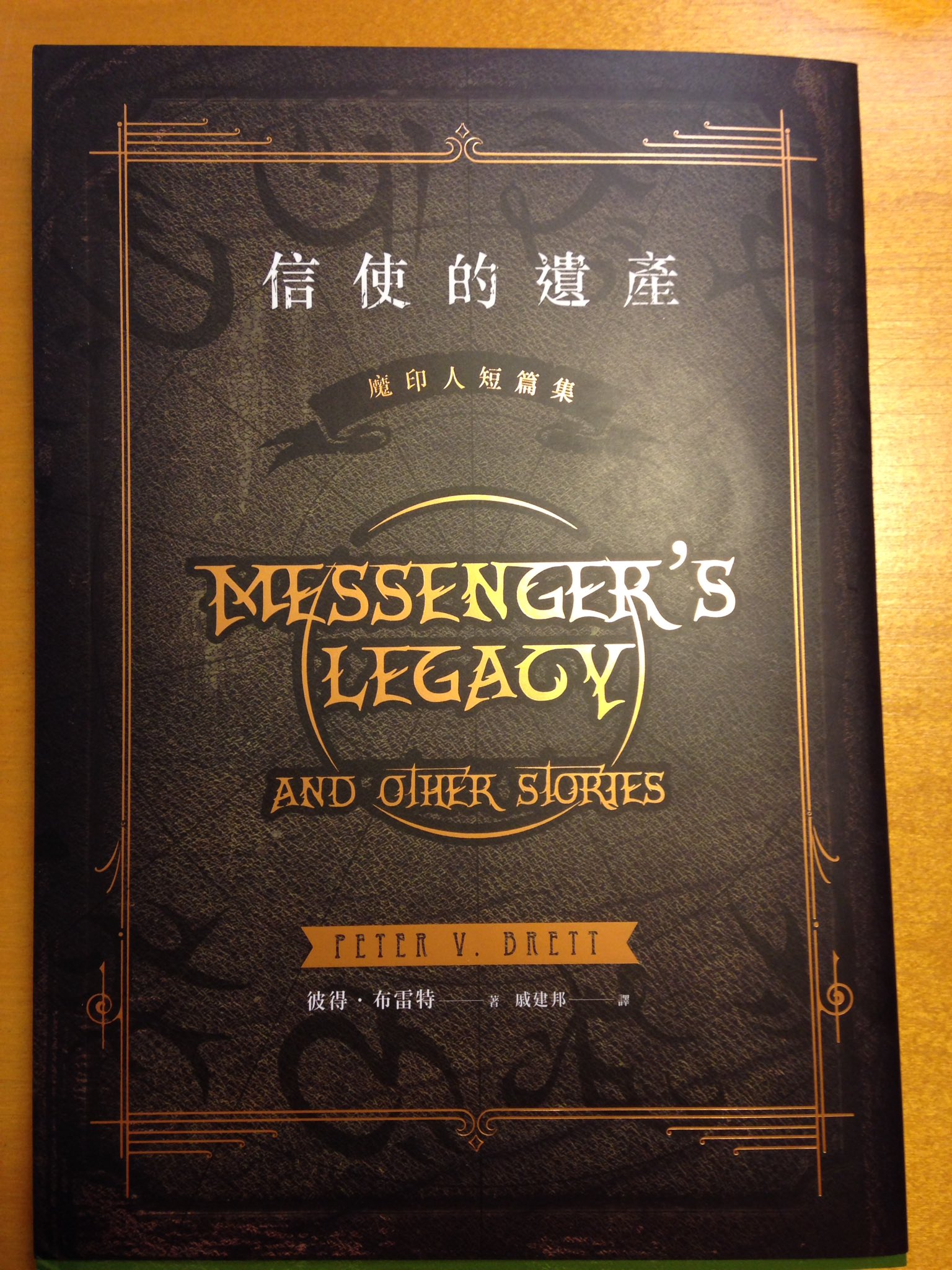 This is a gorgeous and totally brand-spanking-new cover! The dark textured background and the gold lettering make a stunning combination! We couldn't be happier to add it to the collection.
You can get your copy of The Skull Throne here!