Posted by Karen
Hey everyone! We've officially got confirmation for Peat's Adelaide schedule. You can download the full programs HERE.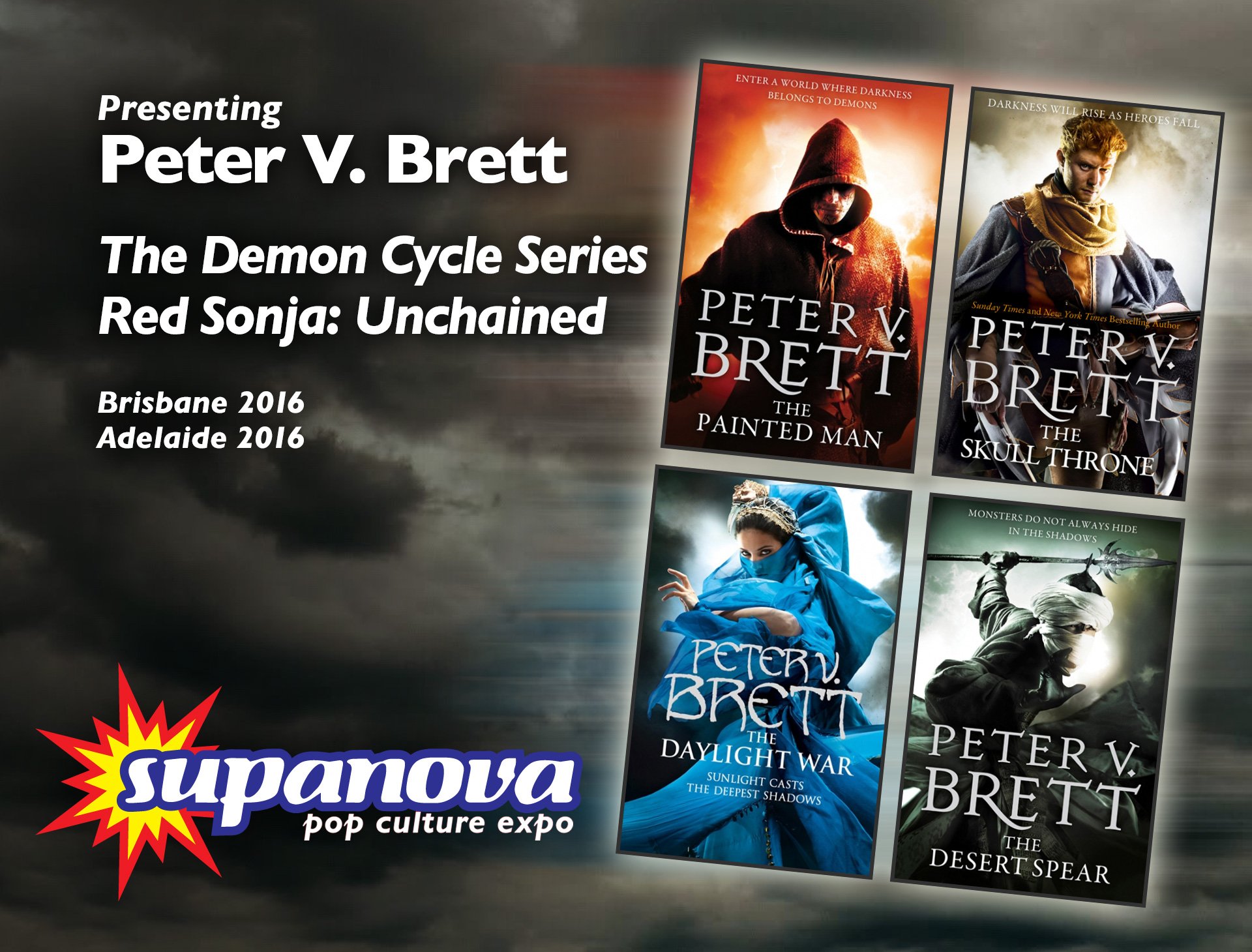 Nov. 18-20 Adelaide, Australia
FRIDAY EVENTS

-Official Opening Ceremony (6:00pm-7:00pm)
-Supanova Book Club (8:00pm-9:00pm)
SIGNINGS
Peat will be signing in Adelaide throughout Saturday (10:30am – 5:30pm) and Sunday (11:00am – 5:00pm).
There will be a dedicated author signing area at the con, which is where Peat will be all day when he is not at a panel or taking a break.
-Mr. or Mrs. Smith? 10:30-11:30am. SATURDAY.
-Stop Using That Trope! 11:00am-12:00pm. SUNDAY.
-Dedicated Seminar–Peter V Brett 2:00pm. SUNDAY.
Peat will be seated in the Supa-Star Authors area for signings. In Adelaide, this is in the middle of the main hall to the right:

In addition, Harper Voyager AU will be selling an exclusive special Australian Tour Edition of The Painted Man with the same gorgeous textured hardcover design they've used for the Demon Cycle novellas. This is a This edition will be a limited run exclusive to this specific Australia tour, available at the HarperCollins AU Supanova booth: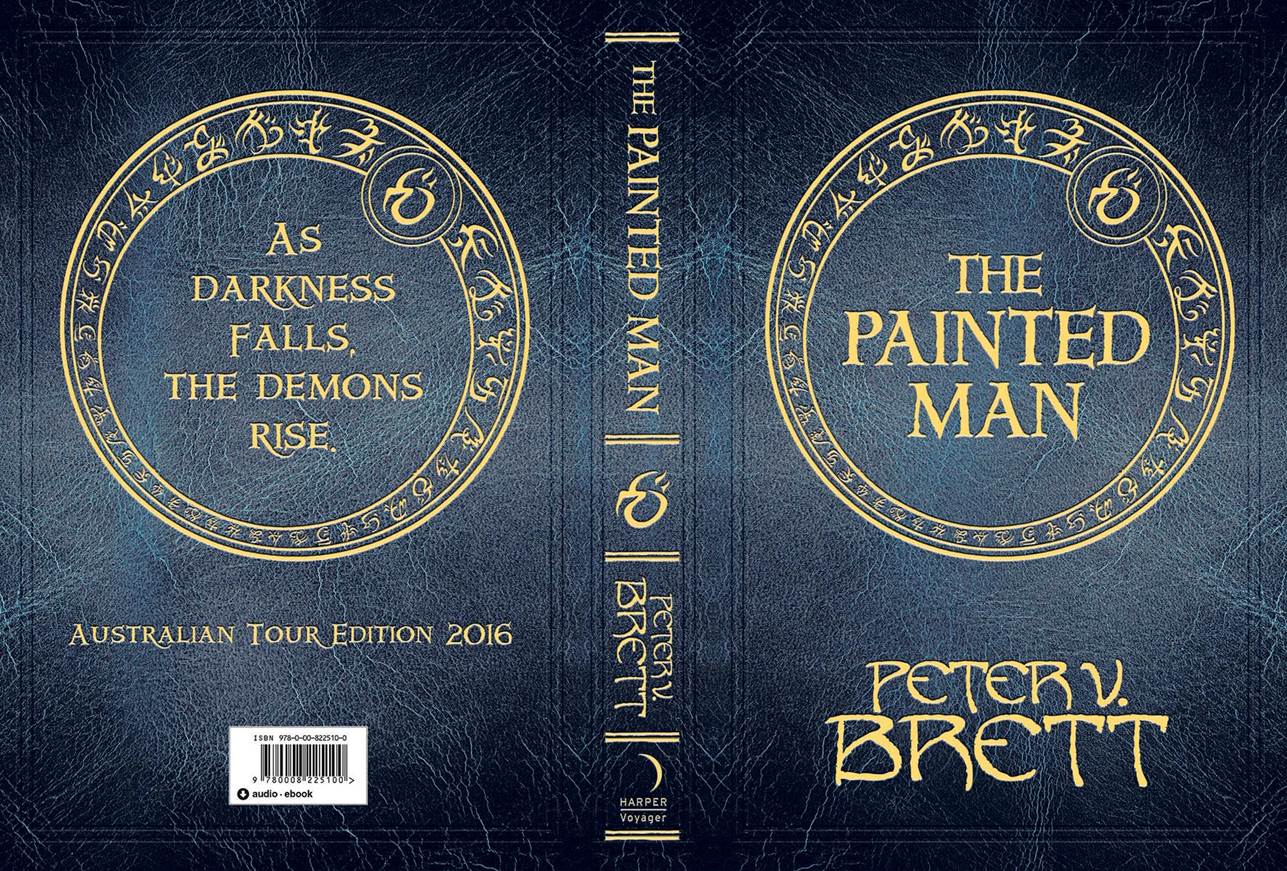 This new cover is not only the first Australian hardback version of The Painted Man, but it's also just plain badass! This is the first book to have Lauren Cannon's newest ward circle design and the typography superb.
This is going to be your only chance to get the Australian Tour version of The Painted Man. Don't miss out!
As always,  you can check out the Appearances page for all the latest info on upcoming events.