Posted by Karen
Hey everyone! The Bulgarian translation of Skull Throne is now officially available for purchase.
Colibri released their newest Demon Cycle translation on November 11, 2016. They've done such a great job with the others and we're thrilled at the new cover they provided: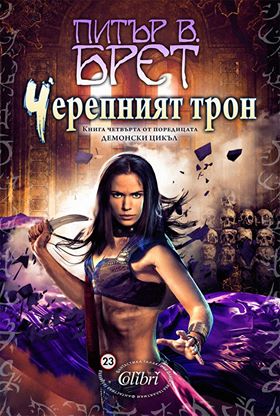 Absolutely gorgeous. We're so excited for this edition. Be sure to check it out!
You can get your copy of The Skull Throne (English version) here!