Posted by Karen
Hey everyone! Peat's books are out in a bunch of different languages. Everyone involved in the translation process works so hard and we couldn't be more grateful to them.
On that note, Peat's Russian translator got in touch recently! After checking in about a certain phrase, he also sent us the Russian cover of Daylight War. Check it out: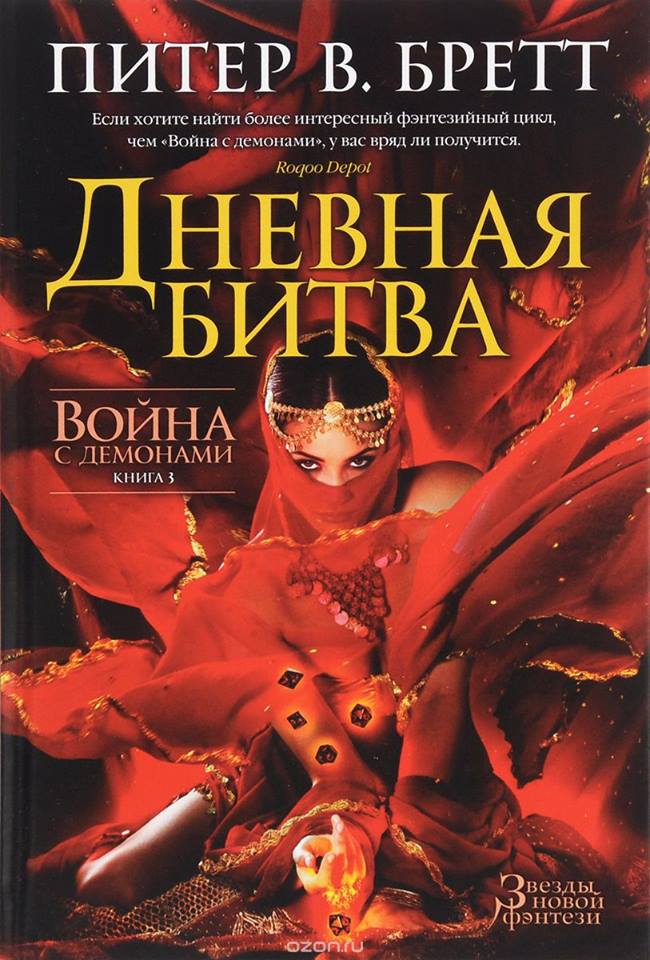 We're really excited that the Demon Cycle books are being translated into Russian. This cover art is, once again, by the amazing Larry Rostant. I will never get tired of seeing it.
Larry is also currently working on something kind of special for the cover of The Core… I can't give too much away, but it should be pretty special.
You can get your copy of The Warded Man here!