Posted by Karen
Hey everyone! A couple weeks ago, one of Peat's UK fans sent in pictures of their latest Demon Cycle related project.
Turns out Richard is a wiz at making jewelry. Check it out his take on a badass warded ring. It's fashionable, not to mention the best way of punching demons in the face: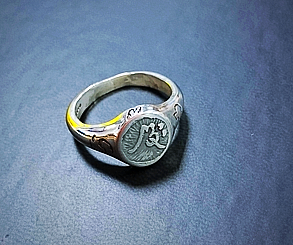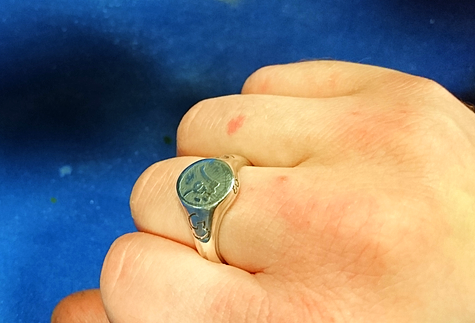 Thank you for writing the Demon Cycle set of books… Other than reading, my major hobby is making jewellery. Normally I would set stones in sterling silver, but I took inspiration from your stories and etched wards into a signet ring. I hope you like the results

Thanks so much for sending this in, Richard! The crafting on this really is amazing. If you want to make your own one-offs of Demon Cycle inspired jewelry, feel free. Just don't forget to send us pictures!
You can also buy the officially-licensed Demon Cycle Jewelry from Badali. These pieces are amazing. Plus, if you head to their site right now, impact ward rings are on sale (along with mind and rock ward medallions)!