Posted by Karen
Hey everyone! Hope you're all having an awesome time during the holidays.
There's a lot of stress during this time of year, but there's a lot to be grateful for too. That's why, for just a moment, I'd like to pull back the curtains and thank some of the people who work behind the scenes to make The Demon Cycle succeed. Here we go!
First up is JABberwocky— Peat's literary agency. These guys are seriously awesome. In addition to actually pitching The Warded Man in its infancy, they also manage the rights to Peat's foreign editions. You won't believe how much time and effort they put into their work. Plus they've covered my butt on a few fan-questions about ongoing translations, so I'm personally grateful to them:

We also want to give a shoutout to Del Rey, Harper Voyager, and all the other wonderful Publishers that put The Demon Cycle into the world (Way too many to list here. You can check out a full list under Contacts.). This also includes the lovely people at Graphic Audio for breathing life into words.
Just a few more on the long, long list of people include the lovely people at Badali Jewelry who helped to created the official Demon Cycle Jewelry line. They're currently having a sale select pieces of Demon Cycle merch, so you should definitely check that out!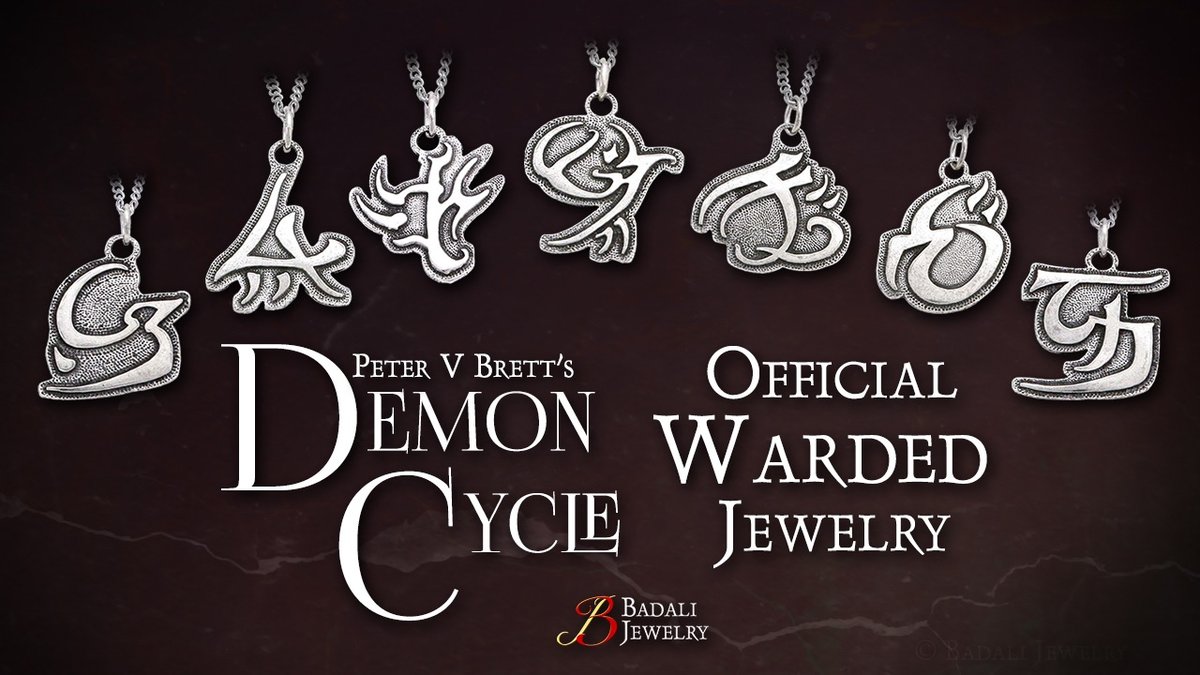 Larry Rostant is the mastermind genius created the covers to the English versions of The Demon Cycle. He's currently working on The Core and, spoiler alert: It's going to be AWESOME.
Finally, we'd like to thank you. We've gotten so much fanmail and art this year, it's truly humbling. Without you picking up the Demon Cycle, it would just be collecting dust on a shelf somewhere. It's because of readers that we've managed to come this far and have high hopes for the future. Like I always say– Demon Cycle fans are the best fans. Thank you.
Sorry, that got a little emotional there. For those who made it past the sappiness to the end of this post, here's some info:
The official US release date for The Core is August 15, 2017!
You can read the first chapter of The Core here!
If you haven't read Peat's Holiday In Tibbet's Brook story from a few years ago, you can check it out here!
Happy Holidays!!