Posted by Karen
Hey everyone! Marion from Germany created this awesome one-off Demon Cycle shirt. Check it out: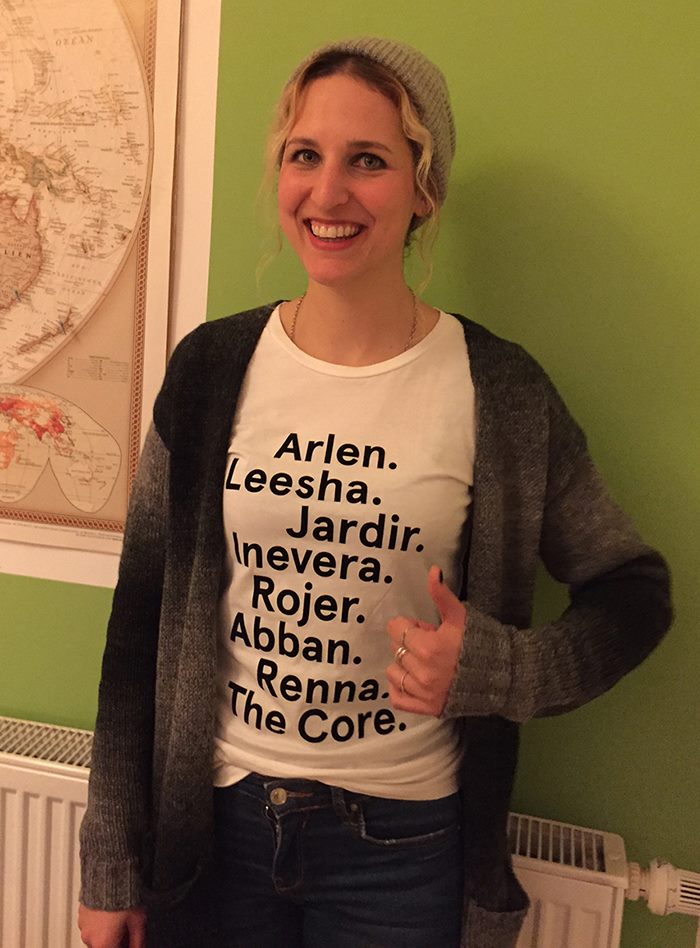 Warmest greetings from Germany. Just wanted to send you a short thank you for giving me so many inspired hours full of entertainment and thrills. There were lots of evenings where I couldn't stop reading – I am really in love with your books… That's why I created my new fave t-shirt.

This is an awesome shirt! Perfect for showing off your favorite characters and starting conversations with other Demon Cycle fans.

You can get your copy of The Skull Throne here!