Posted by Karen
Hey everyone! Hope everyone is having a great 2017.
It's still early in the year, but we got a bunch of Demon Cycle tweets over the past few weeks (and during the holidays!). Here are some of my favorites…
Still got the winter blues? This first tweet is from Dominika on Facebook who sent in a beer that is guaranteed to warm up any Demon Cycle fan: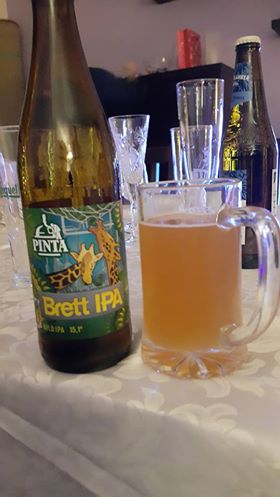 You can always say that you are so popular here we named our favourite drink after you
I feel like Peat is destined to love it.
PJ says "…got myself an early gift on PVB's rec. Uli and I enjoying it currently."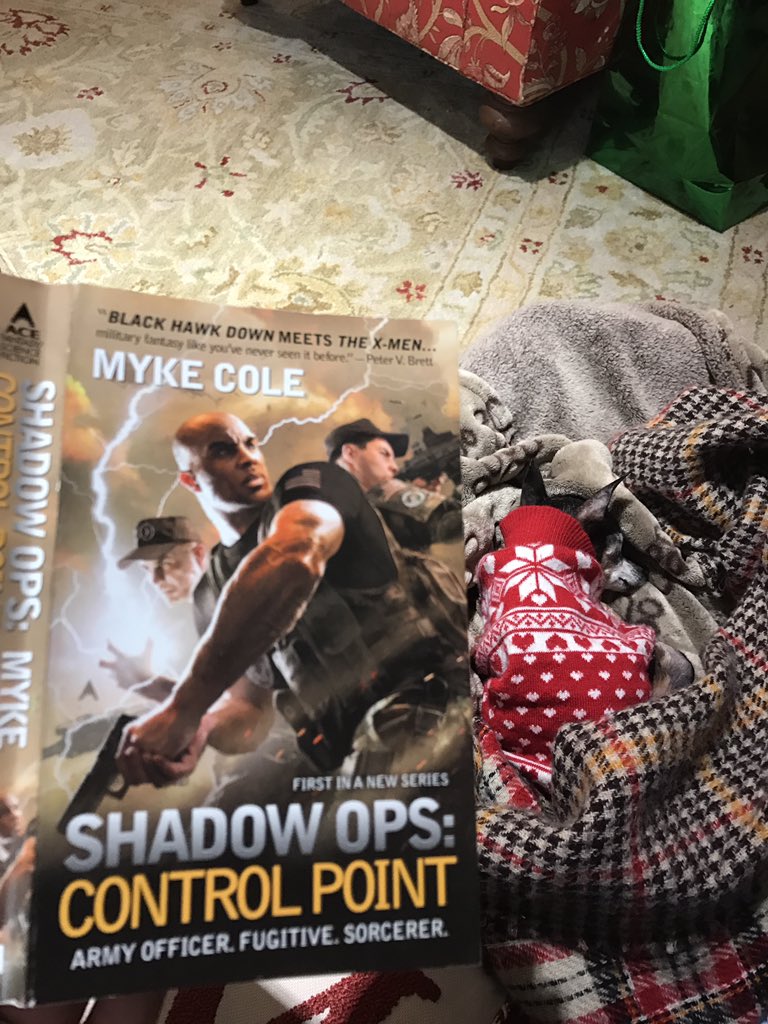 Peat's book recommendations are awesome, especially when they feature Myke Cole's work. This was seriously a great holiday gift.
Speaking of Myke, check out the above-and-beyond holiday card Peat got for him: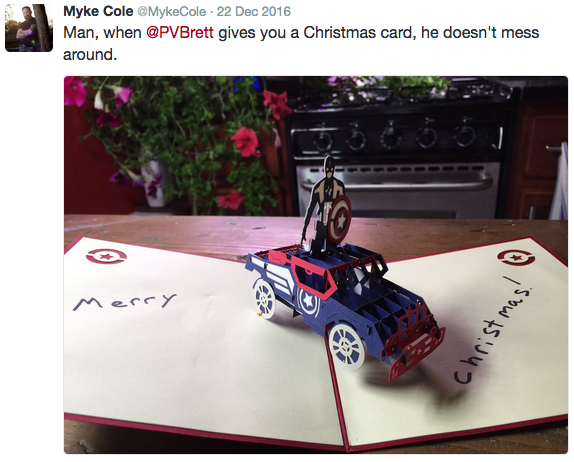 And finally, we've got a special endorsement for The Demon Cycle: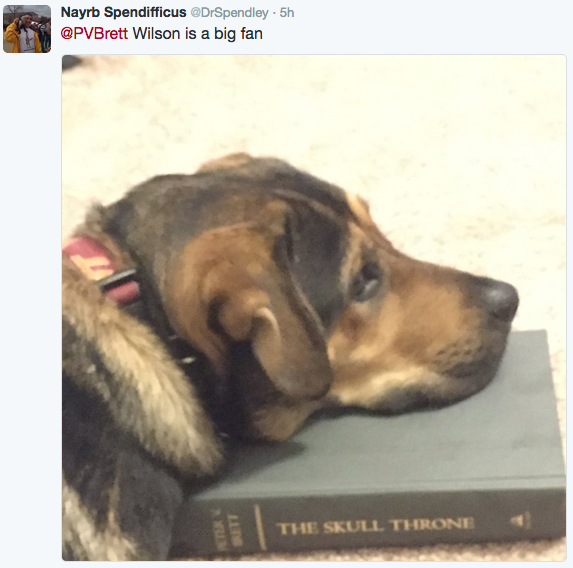 Wilson knows his stuff.
You can get your copy of The Skull Throne here!