Posted by Karen
Hey everyone! Could you escape if you were being hunted down by the best in law enforcement?
Watch Myke Cole hunt down 'fugitives' on the premiere of Hunted THIS SUNDAY. That's Sunday, January 22 10pm-11pm Eastern Standard Time. Hunted will start immediately following the AFC Championship game.
Long-time followers of Peat and the blog will know Myke Cole. He's the author of the Shadow Ops series, an all-around amazing guy, as well as Peat's best friend. Remember that time Peat shaved his head for charity? Yep, he's that guy.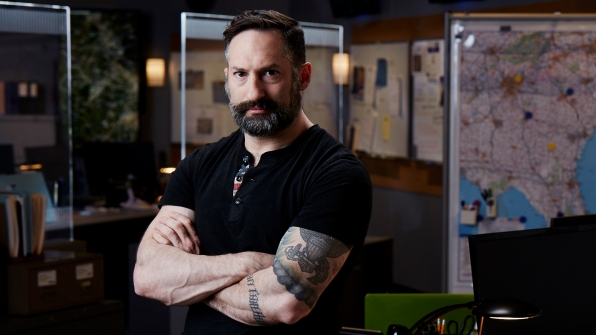 Hunted is an AWESOME reality show featuring the Hunted and the Hunters (Myke is the latter). Myke and other highly skilled law enforcement experts will search the homes of their targets and scour their internet and phone histories, seeking out behavioral patterns that will lead to their ultimate goal: capture.
After its debut, Hunted will air Wednesdays at 8/7c, starting with a special two hour episode on Jan. 25, 2017.
Want something to read between episodes? You can check out Control Point, the first of Myke Cole's Shadow Ops series here!