Hi All,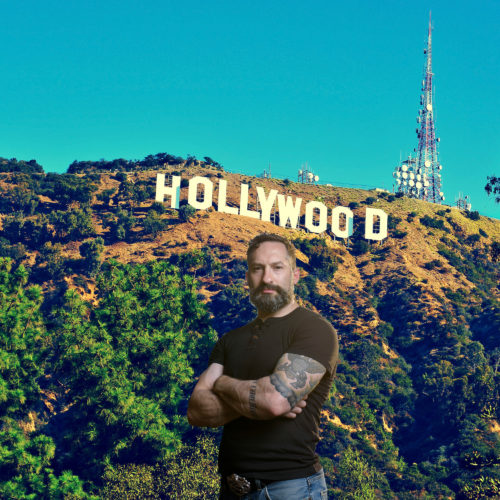 It's been quite a weekend. Whether you were celebrating, mourning, marching or hiding under a rock, we could all use a break.
Thankfully, my BFF for over 25 years, Myke Cole, is one of the stars of Hunted, premiering on CBS TONIGHT at 10pm after the AFC championship. In honor of the event, I have put together a Myke Cole drinking game to play at the premiere party, and invite the rest of you to play along. The rules are pretty simply. Take a drink every time Myke does something… Mykelike.
Feel free to add rules in the comments section. Drink responsibly!
The Myke Cole Hunted Drinking Game
Note:
1 drink = one full sip of beer, wine, liquor
1 shot = a shot of liquor or draining your glass of a less alcoholic beverage
Rules:
Take a drink every time Myke…
is assigned a task
explains tech so luddites can understand it
shouts when people are right next to him
crosses his arms and looks grumpy
puts an end to frivolity
uses folksy military aphorisms, including but not limited to:
"Don't borrow trouble"
"Self-licking ice cream cone"
"Boondoggle"
"This dog won't hunt"
"The sea doesn't care about you"
talks about trigger discipline
points at a computer screen
looks directly into the camera
gives a speech (instructive or inspirational)
does something gentlemanly
vows to catch the fugitives
makes a gaming reference
touches his beard
takes a deity or prophet's name in vain
Take a shot every time…
Myke catches a fugitive
Someone asks Myke to calm down/lower the volume
Have fun, and let me know if you need me to write your boss a note on Monday morning.
-Peat
P.S.
There will be some big news coming this week. Stay tuned!