Posted by Karen
Hey everyone! Did everyone catch the first episode of Hunted on Sunday?
If not, never fear. You can watch the first episode of Hunted online free (and LEGAL) right here! Catch up now before Wednesday's special 2-hour episode on CBS. After that, Hunted will be moving to its regular time on Wednesdays at 8/7c.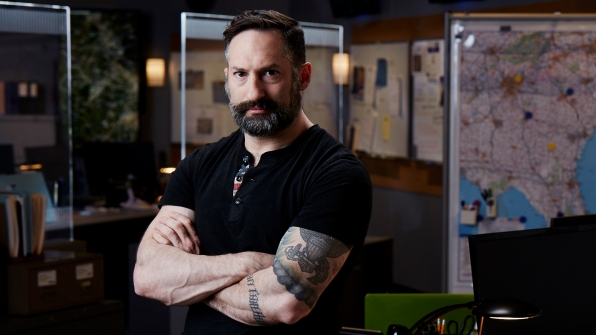 We've put up a couple of posts on Hunted already, so I'll be brief– Hunted is a reality show featuring author, hunter, friendly neighborhood Myke Cole. The premiere broke records and it's quickly becoming one of my personal favorite shows of all time.
It also has a drinking game compiled by Peat himself.
In short, Myke is awesome. Watch Hunted on CBS and read Myke's books. You won't regret it.