Posted by Karen
Hey everyone! Next batch of Demon Cycle Tweets here. Let's get started!
You know you've made it big when Fantasy Faction is early anticipating your manuscript.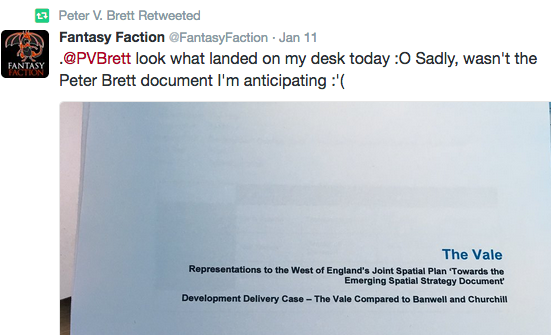 This one was put up by Peat himself, but it made me laugh, so I had to share it:

Check out the whole article here.
Book-sighting! brian.mcclellan said, Hey look at @pvbrett with his stack of books at the Orem B&N. Check it out: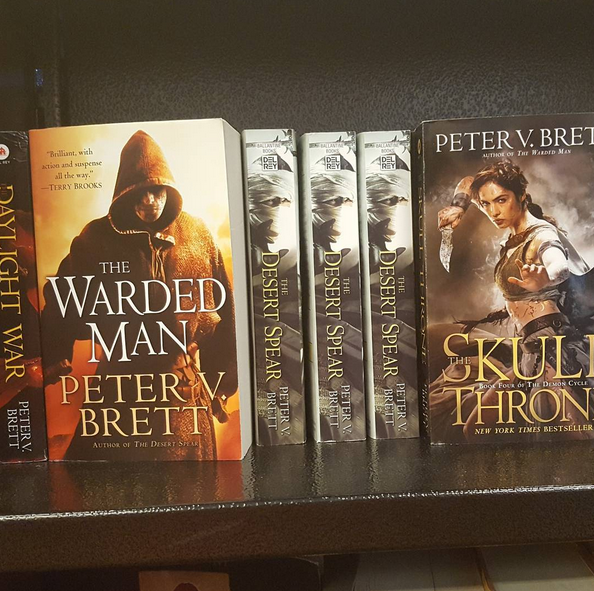 The gang's all there. Warded Man, Desert Spear, Daylight War, Skull Throne. And hopefully we'll be adding another to the fold this year.
You can get your copy of The Skull Throne here!