Posted by Karen
Hey everyone!
Disclaimer: Yes, I realize this was posted on Monday, but due to BIG NEWS about The Core and Peat's adorable new baby, it didn't get a full day's attention at the top of the blog. I think it deserves that, so I'm re-posting. If you've already seen it, it doesn't hurt to take another look. If you haven't, then enjoy!
This Desert Spear fanart was created by Sassar on Deviantart and it is INCREDIBLE. This is the sort of thing I could see being included in the book or in a graphic novel adaptation. See for yourself: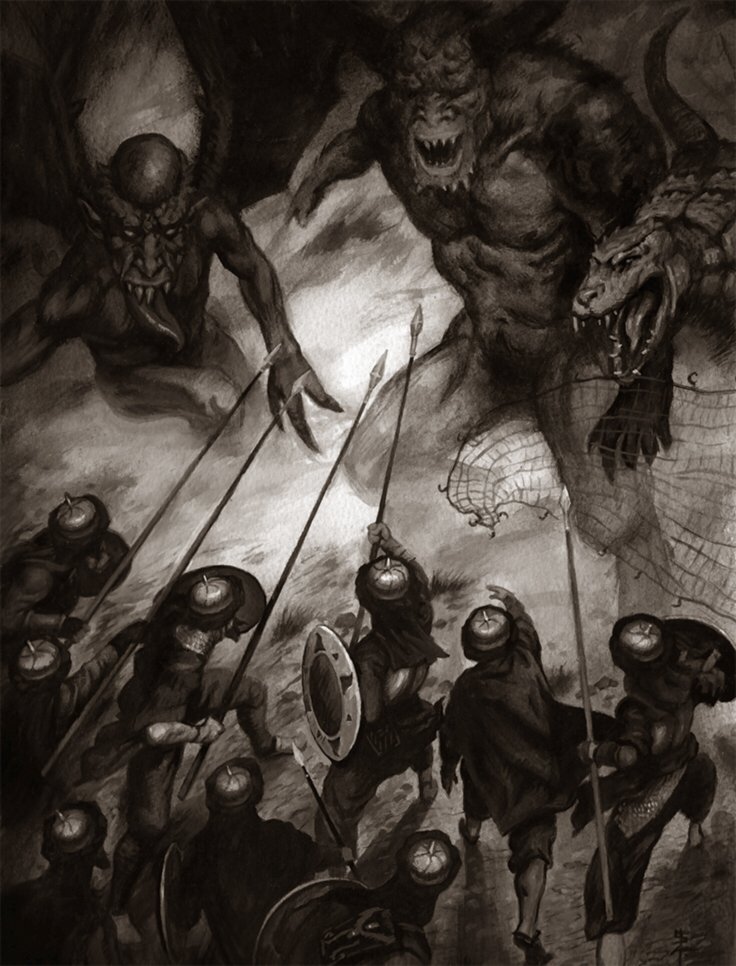 Painting inspired by the book with the same name by Peter V. Brett
I love the movement in this piece, particularly with the demons themselves. They radiate power and the designs are on point. Looking at this, it's clear why people in The Demon Cycle fear the dark.
If you have a spare moment, I would definitely recommend checking out their Deviantart gallery and seeing what else they've done because just… wow.
You can get your copy of The Desert Spear here!