Posted by Karen
Hey everyone! A fan from Germany wrote in on Facebook with glowing praise for the Demon Cycle and a little something extra as well.
Turns out that along with great taste in books, Johannes Hirsching also has some mad art skills. Check it out: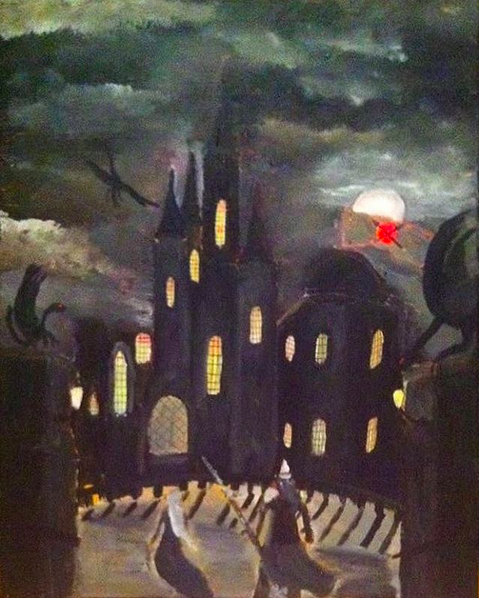 The Picture shows Krasia with Ahmann and Inevera!
This is a gorgeous painting! I especially love the dark, horror-esque atmosphere. The textured clouds and lurking, shadowy demons really bring the piece together.
Thanks so much to Johannes for sending this in! It really made our day.
You can get your copy of The Skull Throne here!