Posted by Karen
Hey everyone! Today we've got a gorgeous re-draw inspired by one of the covers of The Great Bazaar.
This painting of cloaked Arlen was put up by Celina aka miss_nic.e on Instagram. Check it out:
Here's the original picture of The Great Bazaar (Subterranean Press version). You can get this version on Amazon: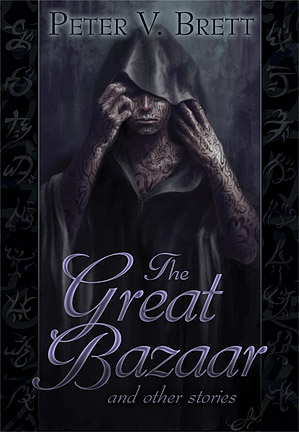 Wonderful job, Celina! I love the interpretation and little alterations. I'm definitely a fan of more Arlen-chest and those subtle eyes in the background are wonderfully creepy.
You can pre-order The Core here!