Posted by Karen
Hey everyone! One of the things I love about Demon Cycle wards is that they stand on their own, but can also be incorporated into other works of art– particularly tattoos.
Lea Zimmermann's new tattoo shows this off perfectly in the form of a grinning skull with powerful warded eyes: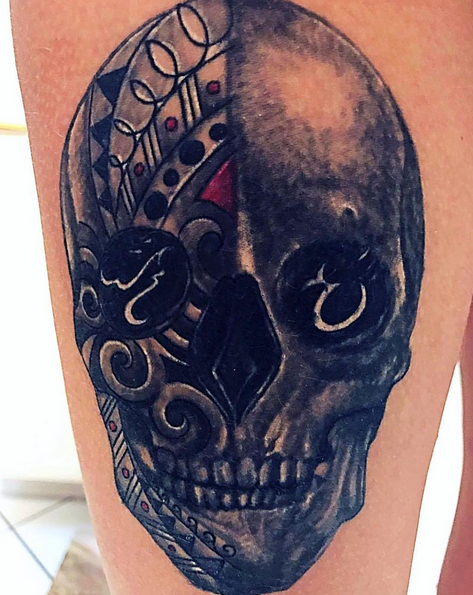 This is amazing! Kudos to the tattoo artist for their shading work. The design is also fantastically creepy. I think Peat's wards fit right in, don't you?
You can pre-order The Core here!