Posted by Karen
Hey everyone! We have some gorgeous fanart for you today, which makes a crossover with another great book series!
This is Magda Tatarczany from Poland's gorgeous Demon Cycle Hogwart house fanart!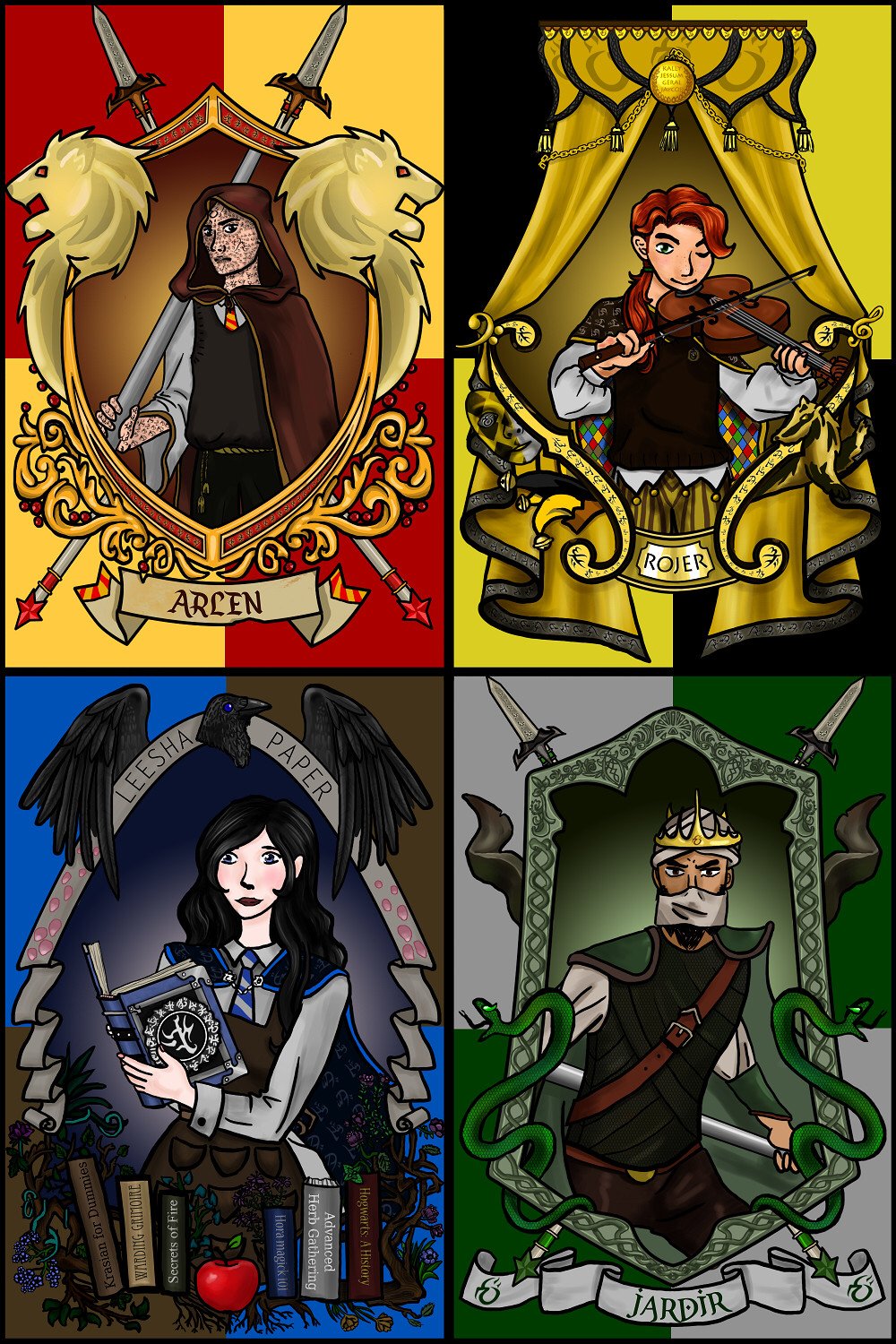 Arlen in Gryffindor, Rojer in Hufflepuff, Leesha in Ravenclaw, Jardir in Slytherin.
Thanks so much again to Magda for creating such an awesome crossover fanart. This made my nerdy heart so happy! It also got me wondering who the other Demon Cycle characters would be. Would Renna be Gryffindor? Or maybe Slytherin? Or how about Inevera or Elona or Ashia? Let us know your Hogwarts House headcanons in the comments!
You can pre-order The Core here!